Stephen King's Salem's Lot Movie: An Updated Cast List
The new Stephen King adaptation is building a great ensemble.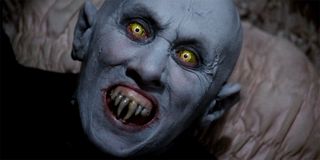 Salem's Lot, first hitting shelves in 1975, was only the second Stephen King novel that was published, but to date it remains a favorite among Constant Readers. This being the case, it's little surprise that Hollywood has attempted to bring the story to life multiple times: the first being the two-part TV movie that came out in 1979, and the second being the exact same format and playing on the small screen in 2004. Now, writer/director Gary Dauberman is in the process of making the first ever big screen incarnation of the beloved book, and to help him do it he's started to put together an excellent ensemble.
Moving into production in the wake of the upcoming Firestarter remake completing production this past summer, Salem's Lot has been on a tear recently adding actors to play the key roles. It's still a work in progress, as we have not yet heard about performers being hired to play a few vital characters from the Stephen King story, but we will continue to update this feature in the coming weeks as announcements about new additions are made. For now, here are all of the stars we know about who are attached to the adaptation.
Lewis Pullman as Ben Mears
When a movie starts to put its cast together, it always makes sense to start with finding the proper actor to play the central protagonist, and that's exactly what Salem's Lot did bringing aboard Lewis Pullman to play Ben Mears in late August 2021. In Stephen King's book, Mears is an author who grew up in the titular-albeit-abbreviated town of Jerusalem's Lot, Maine, and he decides to return there when he formulates plans to write a book influenced by the most terrifying event of his childhood and the place where it happened: the incredibly spooky Marsten House. He plans on actually living for a spell in the haunting residence, but he is beaten to the punch by an enigmatic pair who wind up unleashing a vampiric plague – one that winds up being Mears' responsibility to stop.
Makenzie Leigh as Susan Norton
The first time that Ben Mears and Susan Norton come together is as sweet a meet cute as you'll find in the works of Stephen King, as the former finds the latter reading one of his books during a leisurely day in the park. It's a meeting that has all the making of a great romance... but obviously things then take a turn for the horrific thanks to the exponentially increasing number of blood suckers in town. Makenzie Leigh, who is best known for her work on television shows like Gotham and The Slap, has been selected by Gary Dauberman to play Susan in his adaptation, and it will be her biggest role in a feature film to date.
Bill Camp as Matthew Burke
Of those who signed on to star in the movie in its early weeks, Bill Camp was the only one who had previous Stephen King experience under his belt, though it was very recently. In early 2020 he played a key part in the excellent HBO miniseries adaptation of The Outsider, and now he is set to play Matthew Burke in Salem's Lot for Gary Dauberman. In the story, Burke is a high school English teacher who winds up becoming an important ally to Ben Mears, most especially because he actually believes the young writer about the vampire invasion. Camp recently had a high profile part on the exceptionally popular Netflix series The Queen's Gambit, and had a supporting role in Paul Greengrass' western News Of The World with Tom Hanks.
Spencer Treat Clark as Mike Ryerson
Thanks to his early roles in huge films like Gladiator, Unbreakable, and Mystic River, Spencer Treat Clark is an actor whom audiences have been watching on the big screen for more than two decades now, and while he has mostly been doing television work in the last few years, he is now set to return to the big screen for his first Stephen King adaptation. In Salem's Lot he will be playing Mike Ryerson, who is one of the key supporting characters in the story – albeit a bit of a bumpkin. He stands out primarily because he is one of the first residents of the titular town to be transformed into a vampire. The role was previously played by Geoffrey Lewis and Christopher Morris in the 1979 and 2004 adaptations, respectively.
Alfre Woodard as Dr. Cody
Dr. Jimmy Cody from Stephen King's Salem's Lot has had a bit of a funny history when it comes to adaptations of the story. While the part was traditionally portrayed in the 2004 TV movie by Robert Mammone, the role was combined with Susan Norton's father for the 1979 version to create Dr. Bill Norton (who was played by Ed Flanders). Now Dr. Cody is set to undergo another significant update, as Gary Dauberman has cast Alfre Woodard to play the character that King originally wrote as a white man. It's not only a smart move that adds much needed diversity to the ensemble, but it also allows Dauberman to collaborate for a second time with Woodard, as she previously starred in 2014's Annabelle, which the filmmaker scripted.
William Sadler as ?
While all of the early casting announcements for Salem's Lot came with the information regarding what role the actor would be playing in the movie, that wasn't the case for William Sadler, who personally announced his part in the film via social media in early September 2021. This will actually be the fourth time that Sadler has starred in a Stephen King adaptation, as he was a go-to guy for Frank Darabont in the making of The Shawshank Redemption, The Mist, and The Green Mile. He is an exceptionally talented actor, so hopefully he'll have a role worthy of his talent in the new feature.
Pilou Asbæk as Richard Straker
Be it in Game Of Thrones or the World War II zombie movie Overlord, Pilou Asbæk has firmly demonstrated a skill for playing villains, and Salem's Lot will give him the latest opportunity to do exactly that – albeit while still flexing different acting muscles. Unlike Euron Greyjoy or Wafner in the aforementioned projects, Richard Straker is a more mysterious kind of sinister, as he is basically the face of the operation who helps usher the vampiric plague into the film's setting.
John Benjamin Hickey as Father Donald Callahan
Every group of vampire hunters needs a religious figure to help stave back the evil forces, and in the case of Salem's Lot that role is filled by Father Donald Callahan. And in the case of Gary Dauberman's upcoming film adaptation, the part will be played by Jessica Jones and The Good Wife actor John Benjamin Hickey. This will be Hickey's first time appearing in a Stephen King adaptation, though it is certainly a plum role.
Jordan Preston Carter as Mark Petrie
While most of the adults in the town of Jerusalem's Lot are rather clueless about monsters, that is definitely not the case with Mark Petrie. He may just be a kid, but he is the dictionary definition of horror enthusiast, and his knowledge of vampire mythology. In Salem's Lot he will be played by Jordan Preston Carter, whose previous credits include the 2019 Shaft sequel and the Haves And The Have Nots series on OWN.
Nicholas Crovetti as Danny Glick
Throughout his career, Stephen King has firmly demonstrated that children in his stories are definitely not off limits as victims, as Danny Glick is a prime example as a young character who winds up meeting a grisly fate. I won't say more than that to protect those of you who haven't read the book, but audiences will see the character brought to life by Big Little Lies actor Nicholas Crovetti.
Cade Woodward as Ralph Glick
Despite his young age, Cade Woodward already has some notable experience in the field of playing a character at the center of a tragedy in a horror movie – having previously played the ill-fated Beau Abbot in John Krainski's A Quiet Place. Following his experience with sound-sensitive aliens he'll now go toe-to-toe with vampires in Gary Dauberman's Salem's Lot playing Ralph Glick, the brother of Nicholas Crovetti's Danny Glick.
Having entered production in fall 2021, Salem's Lot is now on track to hit theaters just in time for Halloween 2022 – specifically on September 9, 2022. Stay tuned here on CinemaBlend for all of the latest updates about the project, and for a full lowdown on all of the Stephen King adaptations that are currently in the works be sure to check out our Upcoming Stephen King guide.
Your Daily Blend of Entertainment News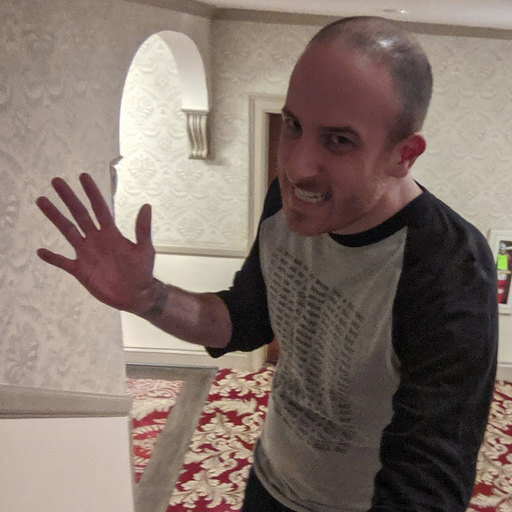 Assistant Managing Editor
NJ native who calls LA home and lives in a Dreamatorium. A decade-plus CinemaBlend veteran who is endlessly enthusiastic about the career he's dreamt of since seventh grade.