Taylor Negron Remembers Johnny Lewis' Murder Victim Catherine Davis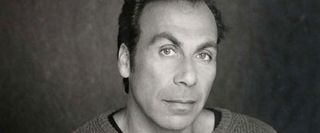 The recent murder of an 81-year-old woman and the subsequent suicide of the Sons of Anarchy actor who killed her was shocking, not only for its violence and absurdity, but also because the act occurred in an affluent neighborhood and by a decently well-known actor. Because Johnny Lewis was prominent not only for his TV roles and his former relationship to pop icon Katy Perry, his name has been splashed over the headlines. However, veteran actor Taylor Negron believes victim Catherine Davis is the woman people need to remember.
When Negron decided to purchase his first home in the Los Angeles area, it was Davis who lent him a hand. It was Davis, too, who offered solace and a room to rent to many up-and-coming players during her many years living in the Los Feliz area of Los Angeles. On Friday, Negron wrote a loving tribute to the woman who made a huge impact on his life, painting a picture of the horrific scene where she died.
The actor goes on to speak of a loving woman who willingly rented rooms to actors in her affluent neighborhood, who loved to throw parties, and who was writing a biography of Phoebe Apperson Hearst. It's easy to forget the lovely woman with the intrigue and mystery surrounding Lewis behavior leading up to his death, but clearly Davis was a kind person whose heart seemingly knew no bounds. Negron clearly won't forget the woman he calls a "saint," and we shouldn't either.
You can read Negron's full editorial over at XO Jane.
Your Daily Blend of Entertainment News
Thank you for signing up to CinemaBlend. You will receive a verification email shortly.
There was a problem. Please refresh the page and try again.