Years of watching movies and studying the entertainment industry reveal certain patterns suggesting a feature's path towards victory or failure, and director Sharon Maguire's Bridget Jones's Baby is a film entering theaters chock full of warning signs. Just being a comedy sequel is bad enough -- with the success rate in that area historically being incredibly small-- but the romantic comedy also has the serious stigma that comes with A) following-up a poorly-received entry in the series (Bridget Jones: The Edge of Reason) and B) being more than 10 years in the making.
All signs have pointed towards the latest Bridget Jones movie being a total disaster -- but that's not the narrative that is ultimately written. Instead, it's simple proof that all a film needs is a strong script, smart filmmakers, and engaging performers to find success - and it's those three things that make Bridget Jones's Baby a legitimate early fall surprise.
Off the bat, it's important to mention that the movie does require a bit of suspension in disbelief, given that the whole story is a fantasy on the same level as any superhero blockbuster that came out this past summer. The film begins with Bridget Jones (Renee Zellweger) living a modestly-fulfilling but lonely life -- in her mid-40s, still single, and working as a producer on a television news program. This all changes very quickly, however, when -- following back-to-back flings with an internet matchmaking millionaire (Patrick Dempsey) and her old flame, Mark Darcy (Colin Firth) -- she discovers that she's pregnant and unclear on the identity of the dad. While this would be a serious crisis for a normal person in the real world, Bridget instead finds that both handsome, well-to-do men want to be the father of the child -- leaving the titular protagonist torn about the man with whom she wants to spend her future.
The high-class nature of Bridget's problems do admittedly make the stakes feel pretty low in the film (particularly combined with the fact that she doesn't get fired no matter how monumentally she screws up at her job), but what keeps you engaged and entertained is the character work and performances. Renee Zellweger, Colin Firth, and Patrick Dempsey are all tremendously likable and charming in their individual roles, and have a clicking chemistry that generates a special kind of audience investment as the baby's due date draws closer and the daddy mystery finds an answer. But the script by Helen Fielding, Dan Mazer and Emma Thompson also creates wonderful opportunities for the movie's fantastic and funny ensemble -- including both returning castmembers like Gemma Jones, Jim Broadbent, and Sally Phillips, and series newcomers like Thompson herself (as Bridget's smartly blunt OB-GYN), Kate O'Flynn (as Bridget's strange, strict new boss) and Sarah Solemani (as Bridget's outgoing friend/co-worker, who steals most of her scenes).
Clearly, Bridget Jones's Baby isn't without its fair share of romantic comedy tropes, with the love triangle at the forefront being the most obvious, but what weirdly gives the film a particular edge is what can only be described as its cheekiness. Without ever being excessive, the movie takes wonderful advantage of the freedom that comes with skewing more towards adults -- throwing around profanity and plenty of sexuality/innuendo for humor without being obscene or overly blue. Not only does it make the comedy feel fresh, but it also weirdly makes the personalities and interactions more grounded and real -- which is key in a genre that is typically filled to the brim with plastic characters.
As someone who watched Bridget Jones's Baby having seen neither of the first two films, I didn't have any expectations going into the theater, and found myself both pleasantly surprised, and understanding what's appreciated about the series. While the plot is ludicrous, it's a movie that perfectly understands its strengths and capitalizes on them, crafting a fun story for a fun ensemble.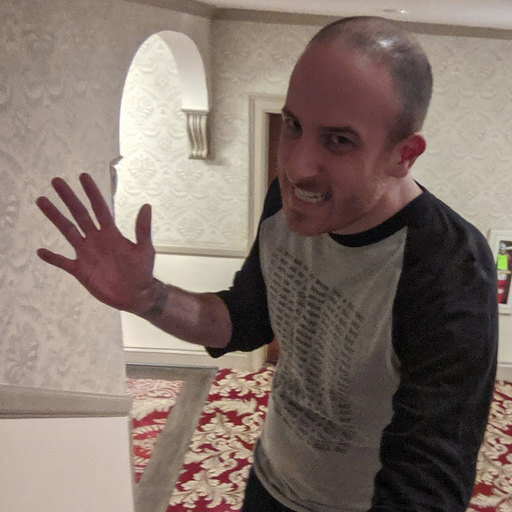 Assistant Managing Editor
NJ native who calls LA home and lives in a Dreamatorium. A decade-plus CinemaBlend veteran who is endlessly enthusiastic about the career he's dreamt of since seventh grade.