The Forty-Year-Old Version convinces one that Radha Blank is a legendary rap artist and filmmaker you must have skipped over somehow. As you search for her platinum records or decorated biography, it starts to set in. Her Wikipedia bio is only a paragraph long and she has just over 500 subscribers on YouTube channel. This right here is Radha Blank's moment. She's a triple-threat talent and then some, and it has been ruminating within her for forty-four years. Thankfully, her Netflix movie catches us to speed completely. Remember her name, because I can't imagine this will be her first and last mic drop.
Radha Blank wrote, directs, produces and stars in The Forty-Year-Old Version, which is a semi-autobiographical jewel of a film about a Harlem playwright and teacher navigating a rare opportunity to see her name reach a Broadway stage and her desires to listen to a voice calling to her to make an unapologetic mixtape. Shot on beautiful 35mm black and white and running over two hours long, Blank's first film asks for your time and she earns every ounce of it.
Radha Blank has crafted an epic piece of work that delivers on every front.
With the number of times Radha Blank's name is on The Forty-Year-Old Version, it was most certainly a balancing act for the talent who has previously written for Spike Lee's She's Gotta Have It series, But every part fits and the vision feels like it was delivered without compromise. The film captures Blank's version of New York City, a modern bustling city made lonely by the pressures of her students, her life-long best friend and agent (Peter Kim), and the uppity and kinda-villainous play producer (Reed Birney).
Radha Blank lives in a world much different than our own, yet the genuinely funny and affecting script makes us feel at home somehow. We are living inside her head and her ability to express the frustrations and woes of her personal story come through effortlessly. It must all go back to Blank having control over so many aspects of the production of The Forty-Year-Old Version, because it's so rare to watch someone's story play out so seamlessly onto film. It's a smooth ride through the rough terrain of the layered subject matters at play here.
The Forty-Year-Old Version's smooth swerves away from expectations makes it a stand out.
There are a number of moments throughout The Forty-Year-Old Version that call upon clichéd and overwrought storylines on film, but does not interact with them. The movie could have fallen into underdog success story tropes you've seen before and one might fill in the blanks thinking you've seen it all before after clicking on the movie's trailer. Yet, at multiple important points in the movie it plays with the structure you know and keeps you on our toes up until the last shot.
It seems hyper aware of this and uses it to create a tension with the audience that pays off two-fold once it reaches its finale. This cleverness separates itself from traditional expectations and allows Forty-Year-Old Version to rise above as one of the best films 2020 has offered.
The Forty-Year-Old Version feels timeless in its examination of success and failure through Radha Blank's specific eye.
The Forty-Year-Old Version sets itself up as a tale about the power and resistance of turning the age of 40, but it's messaging has a universal appeal not limited to 40-somethings by any stretch. Radha Blank's story is a complex exploration of expression, through the means of being traditionally successful in one's field amidst a larger industry balanced with one's desires to serve one's authentic self. Through her script, Blank speaks candidly about Black voices' places in the creative space in a time when the conversation is on their stories to be told is being focused on more than ever, but to a fault thanks to the gatekeepers involved.
Genuine, laugh-out-loud at times, sexy and tense in the best way, The Forty-Year-Old Version serves as a grand entrance for Radha Blank not to be missed.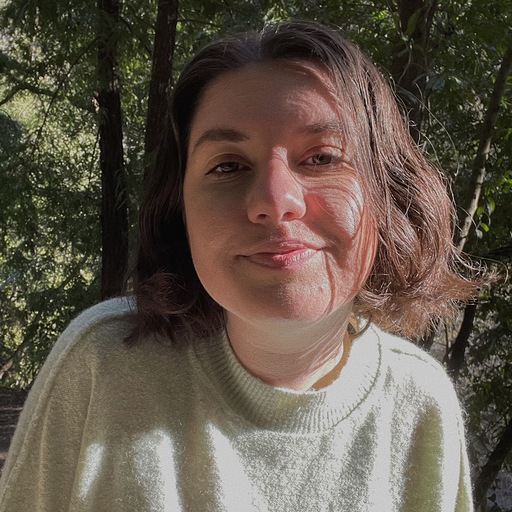 YA genre tribute. Horror May Queen. Word webslinger. All her writing should be read in Sarah Connor's Terminator 2 voice over.