Romantic comedies, particularly those set around the holidays, is a pretty popular sub-sub-genre, especially in the world of streaming content. Hallmark and Netflix are both prime examples of content providers who have made great use of the meet-cute to get subscribers to binge their content in droves around Christmas, with whole marathons and programming announcements centered around the sorts of movies where people fall for one another faster than a freshly cut pine tree. All of that history sets audiences up to expect a movie like John Whitesell's Holidate to be more of the same, but the truth is that it couldn't be any more different. This rom-com doesn't waste any time showing that it has a heart, but it also isn't something you'd sit the family down to watch.
Holidate does have the foundation of a more traditional romantic comedy, with protagonist Sloane (Emma Roberts) hating the fact that every holiday she has to bring someone home to her family just so that she can avoid the usual prying and spying from her family. In true genre fashion, meeting the equally attractive and hysterical Jackson (Luke Bracey) sets the pair up with the ultimate relationship of convenience. Deciding to be each other's "Holidates," Sloane and Jackson regularly meet up for every holiday on the calendar, from Christmas to Thanksgiving and everything in between, and they promise not to get too attached to each other. But could it really work like that?
Holidate is a more adult rom-com than most people might expect from Netflix.
Going into Holidate, I was hoping that at the very least the romance would be cute and the comedy would be serviceable. What I ended up getting was a movie that actually had me laughing pretty hard and quite frequently. Right in the first five minutes we see a level of adult comedy that most films of this sort shy away from. With the tone firmly set, the film continually punctuates its love story with beats of refreshing sexual, and in some case bodily, humor that give the overall arc a healthy but hilarious pulse.
Director John Whitesell and writer Tiffany Paulsen have put together a movie that not only sends up the usual holiday romance tropes, but uses pretty much every season on the calendar to do so. So instead of just one Christmas where Sloane and Jackson magically fall in love, we see them moving through a year's worth of events, lending their relationship an air of believability. We're not just watching two people fall in love through a standard series of grand gestures and misunderstandings, as Sloane and Jackson live in a world that knows those tricks only work in the movies.
Some third act missteps are all that prevent Holidate from a totally smooth courtship with its audience.
As absolutely hysterical as Holidate is, there are still a couple of hiccups that interrupt the flow, particularly in the third act. While there needs to be a good portion of the traditional rom-com formula present, some developments towards the end feel more like loose threads that never really go anywhere after being properly set up. Not to mention there's one classic twist to the romantic side of things that not only rears its head once, it pops up twice, which ruins the beautiful subversion of convention.
Even with those moments in play, the entire cast of Holidate more than make up for those rough patches. Emma Roberts and Luke Bracey's chemistry together, throw dialogue at each other as effortlessly as pieces of chocolate, really keeps both the romance and the comedy flowing in equal measure. But what makes their star power even more exciting is how they rope the rest of the cast into the madness, especially co-stars Jessica Capshaw and Andrew Bachelor, who play two of the figures you'd expect to counsel our love lorn protagonists into perfect, romantic bliss. Extra credit does go to stage and screen legend Kristen Chenoweth, whose Aunt Susan character is a big source of racy and outrageous humor, possibly her wildest performance yet.
Even non-genre fans will be able to pair up with Holidate for a good time.
Whether you're tired of romantic comedies, or don't like them all that much in the first place, Holidate is so charming and off the beaten path that you might just find yourself falling for this unconventional comedy. It might not totally throw off the yolk of tradition, which may see some rom-com outsiders hit a bump in the road, but in its relatively short length the movie recovers as quickly as it stumbles. Plus, with all holidays in play, there are plenty of opportunities to switch up both halves of the formula, as Easter eggs, green beer, and firecrackers all have a special place in this flick's heart.
As we descend into the season that'll see princesses switching, big city professionals falling for down home farm folk, and a litany of other "too good to be true" cinematic fairy tales, Holidate has arrived at the perfect time to distract from the typical fare. In a year that's been anything but typical, a pleasant surprise or two certainly doesn't hurt, and this surprise is practically gift wrapped to those who want a laugh, and aren't too precious about how their romances wind up.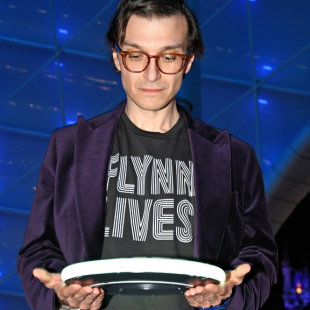 Senior Movies Contributor
CinemaBlend's James Bond (expert). Also versed in Large Scale Aggressors, time travel, and Guillermo del Toro. He fights for The User.