What The It Cast Is Doing Next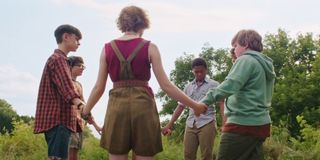 The It movies were a massive success, especially for the horror movie genre. IT: Chapter One and IT: Chapter Two made plenty of box office bank, and they helped introduce the world to its young stars like Finn Wolfhard, Jaeden Martell, and Sophia Lillis. Stephen King's classic horror novel turned into movies continue to find new film audiences, and these films may eventually go down in history as some of the best adaptations of his books.
The IT: Chapter One cast was full of promising young actors and actresses, but IT: Chapter: Two was full of already established Hollywood vets. Both the stars of the first and second films have been very busy since the release of the movies, so let's see what the IT cast has done lately.
Bill Skarsgard (Pennywise)
Pennywise, or IT, is the main antagonist in both films. He can take on many forms but chooses to be a clown. Pennywise and Bill Skarsgard made clowns scary again, though I don't think they ever really stopped being frightening. Bill Skarsgard worked on another Stephen King production in 2018 and 2019, Castle Rock.
Skarsgard's next TV series was AMC's Soulmates. He has also appeared in a series of indie and big-budget films, including Assassination Nation, Deadpool 2, Villains, Nine Days, and The Devil All the Time. He will next reunite with his The Devil All the Time co-star Tom Holland in the Russo Brothers' Cherry. He will also co-star in Naked Singularity, a film also starring John Boyega and Olivia Cooke. It's the directorial debut of Chase Palmer, who co-wrote the screenplay for IT: Chapter One. Skarsgard will also co-star in the adaptation of Tim O'Brien's The Things They Carried.
Jaeden Martell (Child Bill Denbrough)
Bill is sort of the leader of the Losers' Club. He has a stuttering problem, but he doesn't let it hold him back from speaking up and standing up for his beliefs. In IT: Chapter One, Bill has hope that he can find or save his little brother Georgie (Jackson Robert Scott). In 2019, Jaeden Martell had a starring role in the horror film The Lodge.
Also in 2019, Martell appeared in Low Tide. He starred in The True Adventures of Wolfboy. Martell appeared with an all-star cast in Oscar-nominated Knives Out. In 2020, he reunited with Knives Out castmate Chris Evans in the series Defending Jacob. Martell's next project is a film that he'll co-star in with Susan Sarandon called Tunnels.
Sophia Lillis (Child Beverly Marsh)
Bev is the only girl member of the Losers' Club. She is oblivious to the fact that she is caught in a love triangle between Bill and Ben (Jeremy Ray Taylor). She also has to deal with an abusive father and an unwarranted bad reputation. In addition to playing Bev in It, Sophia Lillis took on the iconic role of Nancy Drew in Nancy Drew and the Hidden Staircase.
She then starred as Beth Bledsoe in the Amazon Prime Original movie Uncle Frank. Lillis also played another iconic character in Gretel & Hansel, where she played Gretel. Lillis has also been fairly active in the TV world. She played Camille Preaker in the miniseries Sharp Objects. She then had the lead role in I Am Not Okay with This, which reunited her with IT co-star Wyatt Oleff.
Finn Wolfhard (Child Richie Tozier)
Richie is a wisecracking kid with a comeback and answer for everything. He often takes pleasure in making fun of the other Losers, especially Eddie (Jack Dylan Grazer). Finn Wolfhard had already established a fanbase with Stranger Things prior to the IT films. He returned to the series for Season 3, and for the upcoming Season 4.
Wolfhard appeared in the series Carmen Sandiego, JJ Villard's Fairy Tales, and Home Movie: The Princess Bride. Wolfhard and his new band The Aubreys have been releasing music, including a single called Smoke Bomb. His movie credits have included The Goldfinch, The Addams Family, and The Turning. He will next appear in the new Ghostbusters film Ghostbusters: Afterlife. and in Guillermo del Toro's Pinocchio. The film is currently still filming.
Jeremy Ray Taylor (Child Ben Hanscom)
Ben is a new kid in Derry. Immediately, he is a target of ridicule by the bullies in Derry, but he finds his place with the Losers. He has a crush on Bev, but she only sees him as a friend. Jeremy Ray Taylor appeared in Goosebumps 2: Haunted Halloween. He then appeared in an episode of Schooled.
He had a series regular role on the 2019 revival of Are You Afraid of the Dark as Graham. In 2020, Taylor directed his first short film Unarmed Divide.
Jack Dylan Grazer (Child Eddie Kaspbrak)
Eddie has a major fear of germs and getting sick, mostly brought on by his mother's imposing views and overprotectiveness. Jack Dylan Grazer appeared in the films, Beautiful Boy, Don't Tell A Soul, and DC's Shazam! He is also one of the main characters in the HBO series We Are Who We Are.
Grazer has also appeared in the series Me, Myself & I, Speechless, and Robot Chicken. He will reprise his role as Freddy in the Shazam sequel, Shazam! Fury of the Gods. It's expected to be released in 2023.
Chosen Jacobs (Child Mike Hanlon)
Mike is an outsider among the other students because he is homeschooled, but he eventually joins the Losers' Club. Mike is also haunted by the tragedy of his parent's death. Chosen Jacobs will next appear in the film Sneakerella. The film is a musical comedy that re-imagines the Cinderella fairytale. The film will be released on Disney+ in 2021. Jacobs will play the lead.
Chosen Jacobs once again appeared in a Stephen King production by playing Wendell Deaver in Castle Rock. He also had recurring guest roles on Hawaii Five-O and God Friended Me. He had a main role in the Quibi series When the Streetlights Go On.
Wyatt Oleff (Child Stanley Uris)
Stan is best categorized by his overwhelming fear of everything (rightfully) and his Jewish heritage. They played major roles in his IT: Chapter One storyline. Wyatt Oleff's most prominent post-IT role was in Netflix's series I Am Not Okay with This. He played another character named Stanley. I Am Not Okay with This was unfortunately canceled after one season.
In 2020, Wyatt Oleff participated in an Acting for a Cause event where he played Lysander for a digital production of Midsummer Night's Dream. Oleff will co-star in In My Life, a film about a young boy who dreams about being like John Lennon, and then The Beatles move next door.
James McAvoy (Adult Bill Denbrough)
In It Chapter Two, adult Bill is now a well-known author who writes bad endings. He's currently married and in Hollywood working on the screenplay for a film adaptation of one of his books. When he is thrust back into the world of IT, he becomes even more haunted by the death of Georgie.
James McAvoy's recent work has included playing Lord Asriel in His Dark Materials. McAvoy lent his voice to the video game Twelve Minutes. He will also narrate the Channel 4 reality series The Bridge. He will co-star with Claire Foy in the remake of My Son.
Jessica Chastain (Adult Beverly Marsh)
Adult Bev suffers some of the same mistakes as child Bev. She married an abusive man, who is very similar to her father. She then is blinded to Ben (Jay Ryan), because of her undying crush on Bill. I assume that Jessica Chastain is one of those people that doesn't know the joy of sleep because she's always busy. In 2020, she appeared in the film Ava,.
Chastain has many projects in the works, including a film with Jake Gyllenhaal called The Division. She also has a future movie with Ralph Fiennes called The Forgiven. She also will play Tammy Faye in The Eyes of Tammy Faye. She will star in the movies and TV series The Good Nurse, George and Tammy, His & Hers, and The 355.
Bill Hader (Adult Richie Tozier)
Adult Richie turned his quick-wit and wise-cracking humor into a career as a comedian. We learn a lot more about what Richie fears and "the secret'' that he holds in IT: Chapter Two. Hader appeared in the Disney+ Christmas movie Noelle as Kris Kringle's son Nick. He also appeared in the second season of Barry, which won him an Emmy Award. He voiced urGoh in The Dark Crystal: Age of Resistance. Hader can next be heard in The Addams Family 2. He will reprise his role as Barry for Barry Season 3.
Jay Ryan (Ben Hanscom)
In It Chapter Two, adult Ben may be slimmer, but he's still insecure and afraid to tell Bev how he feels. However, he's now very successful. Jay Ryan appeared in the Australian film The Furnace. According to his Instagram, Ryan's next project is called Muru.
James Ransone (Adult Eddie Kaspbrak)
Adult Eddie is basically the mirror image of his younger counterpart. He's still a germaphobe and controlled by a woman who just heightens his fears of life. In 2020, James Ransone appeared in the film What We Found. He also had a recurring role on SEAL Team and 50 States of Fright.
Isaiah Mustafa (Adult Mike Hanlon)
Adult Mike brings all the Losers together. He stays in Derry to watch over it and wait for IT's return.
Isaiah Mustafa directed a short called Rosalinda in 2020. He made it available on his Youtube channel. In 2020, Isaiah Mustafa reunited with Old Spice for a new campaign.
Andy Bean (Adult Stanley Uris)
Stanley seems to have a successful life and relatively happy life until he's contacted by Mike to return to Derry. Andy Bean played Alec Holland in Swamp Thing. The series was canceled after one season.
The IT cast has been busy but you can still catch them in IT: Chapter One and IT: Chapter Two streaming on HBO Max. Stream it here (1, 2).
Your Daily Blend of Entertainment News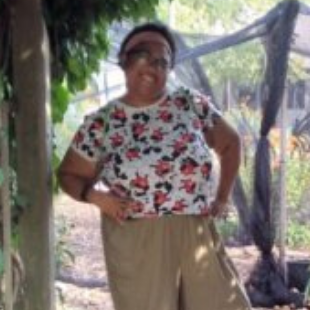 Spent most of my life in various parts of Illinois, including attending college in Evanston. I have been a life long lover of pop culture, especially television, turned that passion into writing about all things entertainment related. When I'm not writing about pop culture, I can be found channeling Gordon Ramsay by kicking people out the kitchen.