10 Awesome Arrow Moments From The New Season 4 Trailer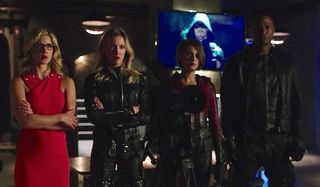 Arrow Season 4 is still a little over a month from premiering, but fortunately we now have some footage to chew on. Series star Stephen Amell posted the official Season 4 trailer, which follows up on Team Arrow months after the Season 3 finale and introduces the new players, both good and evil, who will be involved with this year's events in Star City and beyond. If you haven't watched it already, you'd be wise to do so. Go ahead, we'll wait…
There was a lot to take in from the nearly two minute preview, but as it typically the case, certain parts stood out over others. We've gone ahead and picked the 10 greatest moments the trailer had to offer for Arrow fans, whether they were action-packed, possible foreshadowings or showed people that we've been eagerly anticipating.
Thea, A.K.A. Speedy
Thea became a full-fledged superhero in the Season 3 finale when she put on Roy Harper's costume and became Speedy. When Season 4 kicks off, she'll be a key member of Team Arrow and fighting Star City's criminal scum. Unfortunately, it looks like she's dealing with some latent side-effects from her Lazarus Pit revival.
The Costume Reveal
With The Arrow "dead," Oliver needs a new superhero identity: the Green Arrow. With a new codename comes fresh threads, hence the costume which was first shown during San Diego Comic-Con in July. Like the other costumes, it even gets its own display case, and it looks like Felicity was the one who designed the new duds judging by the pleased expression on her face,
John Constantine
The Constantine series may be dead, but the chain-smoking occultist isn't out of the TV game yet. Matt Ryan will be reprising John Constantine in Episode 5, titled "Haunted." Further delving into Season 4's exploration of magic, he will arrive in Star City to help Team Arrow deal with the consequences of Sara Lance being revived in the Lazarus Pit (more on that later). After all, arrows aren't always enough to solve unusual problems like these.
Felicity With Machine Gun
Although Felicity Smoak's main job on Team Arrow is being the tech wiz, occasionally the show likes to throw her in the face of danger. Okay, "occasionally" probably isn't the right word. Regardless, during one of Felicity's many scraps in Season 4, she'll be wielding a machine gun against her unseen pursuers. Her aim is awful, but when someone is shooting that many bullets, your only choice is to duck.
Damien Darhk
Arrow Season 4's new main antagonist is Damien Darhk, played by Neal McDonough. As the leader of H.I.V.E., his goal is to see Star City die, but unlike the previous main antagonists, he's going through official channels first to try to make this happen. While we know he is the closest thing to pure evil Arrow has given us, his reasons for wanting this are unclear, although his focus on order and discipline likely clashes with the chaos the city has endured over the last several years.
Amanda Waller
Amanda Waller hasn't played a huge role in present day events recently, but she continues to be active in flashback Oliver Queen's life. While in a new city (possibly Coast City), Oliver appears to be kicking off his vigilante career, and when that doesn't go well, Amanda is there to greet his dangling self. Considering what she put him through during the Season 3 flashbacks, he should be wary of her interest in him.
Curtis Holt's T-Sphere
Curtis Holt (played by Echo Kellum) may not share the same first name as his comic book counterpart, but all signs point to him eventually becoming the superhero Mr. Terrific. Take a look at that silver sphere Felicity, his new boss, tosses him. If we're lucky, that's the prototype for the T-Sphere, one of the weapons Mr. Terrific uses out in the field.
Malcolm Vs. Nyssa
Malcolm Merlyn and Nyssa al Ghul were frequently butting heads with each other in Season 3, and for good reasons. That won't change even with Malcolm as the new Ra's al Ghul, and while we don't know why they have their blades drawn, it must have been a particularly bad disagreement for them to be fighting. That said, it's possible they will come to some sort of understanding given our next entry on the list.
Sara Resurrected
Sara Lance will be one of the leading characters on Legends of Tomorrow, but before that, she needs to be brought back to life via the Lazarus Pit. We already know the Sara that emerges from those waters won't be the same as she was before, but the circumstances of why she's revived are still a mystery. The way Malcolm and Nyssa are standing nearby, it's possible this is part some some agreement between the League of Assassins leader and his predecessor's daughter. Maybe Malcolm agreed to resurrect Sara in exchange for Nyssa doing something important for him.
Green Arrow Debuts
There were several quick shots of Oliver in his new costume interspersed throughout the trailer, but nothing beats a steady shot of him fully garbed as Green Arrow. When Darhk questions who this new emerald archer is given that The Arrow died, masked Oliver's response is simply, "You're about to find out." Don't worry, it probably won't take Darhk long to learn about who Oliver is and target everyone close to him…just like the other big villains.
Your Daily Blend of Entertainment News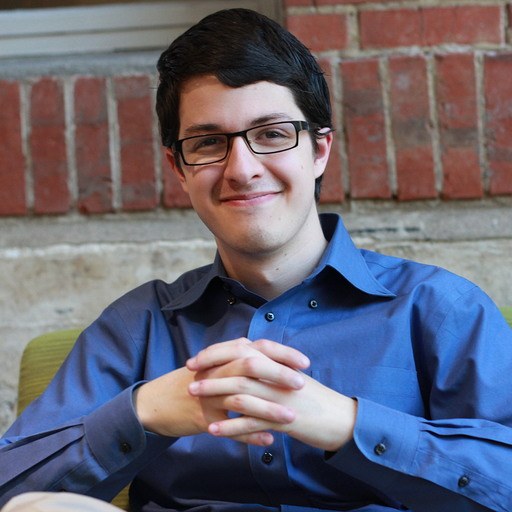 Connoisseur of Marvel, DC, Star Wars, John Wick, MonsterVerse and Doctor Who lore. He's aware he looks like Harry Potter and Clark Kent.