10 Great Original Series Streaming Somewhere Other Than Netflix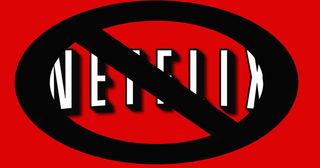 When it comes to streaming TV shows, it's no big secret that Netflix's original series are widely seen as the cream of the crop, even topping linear TV programming in some ways. But that acclaim is partly due to the fact that streaming is still in its infancy, and it should be known that there are plenty of other top-quality original series online that will likely never make it to your My List.
Here are 11 such shows that provide thrills, laughs and conversation starters, and none of them can be found in Netflix's library. Get to watching them quickly, since this time next year will likely have even more for you to catch up on, with even more streaming sites popping up every couple of months. First up, Jesse Pinkman joins a cult.
The Path – Hulu
For his first small screen gig after Breaking Bad, actor Aaron Paul likely had the pick of the TV litter, and he nailed it by choosing The Path, a dark drama about the power of organized groups created by Parenthood writer/producer Jessica Goldberg, with her former boss and Friday Night Lights creator Jason Katims executive producing. Paul is superb as the quasi-everyman Eddie, who is caught up between the life that he knows – he's a higher-ranking member of the Meyerist Movement, a non-cult (yeah right) community that uses The Light and The Ladder as its metaphorical guideposts – and the secret realities that are being hidden behind closed doors. Equally excellent are Michelle Monoghan as Eddie's more faithful half Sarah and Hugh Dancy as the acting Meyerist leader Cal. It's a troubling story that brings about questions and different trains of thought than TV shows usually inspire. And thankfully Hulu is giving us another season of it.
Catastrophe – Amazon
Perhaps the greatest romantic comedy TV series of the modern era (or at least a perfect one if not), Catastrophe is also perhaps the most criminally overlooked series of the past two years. Created for Britain's Channel 4 by American comedian Rob Delaney and British actress Sharon Horgan (Pulling), Catastrophe is the story of fictional Rob and Sharon, whose one-weekend-stand is extended when Sharon finds out she's pregnant, and they're forced to change their lives in an attempt to become a real couple. (Season 2 takes a time jump and delves more into the problems of marriage with an infant in the house.) There's something incredibly genuine about every second of Catastrophe, particularly in how jokingly and awkwardly horrible Rob and Sharon can be to each other, and the discomfort is equally true to life and doesn't hinge on forced Curb Your Enthusiasm-style calamities. The biggest tragedy here is that there are only 12 episodes.
Flowers – Seeso
British comedies have long proven that TV is allowed to be far more macabre across the pond, and the recent premiere of Will Sharpe's Flowers on comedy streaming site Seeso once again proves that to be true. The Mighty Boosh's Julian Barrett and Broadchurch's Olivia Colman are the brilliant leads of this gallows-wallowing look at the dysfunction-oozing Flowers family, which was seemingly cobbled together from long-lost notepads that Tim Burton jotted in when thinking about The Addams Family. Nothing is too taboo or weird for this show, which takes on suicide, loveless marriages, sibling rivalry, pedophiles and much more, all while using children's book stanzas as a framing device. It feels like spiderwebs should be on every surface that's shown. This show definitely isn't for everyone, but if you like your quirks fast and furious but far less twee than Wes Anderson movies, Flowers will become your newest obsession.
The Man in the High Castle – Amazon
Since its earliest days, television has looked to the past for stories, but rarely in the way that the gripping sci-fi-ish drama The Man in the High Castle does. Based on the novel by Philip K. Dick, this ambitious series is set in 1962, but in a world where the U.S. was not a victor in World War II, and the country is split between the Germans, the Japanese and a lawless mess in the center. But a set of newsreels seems to indicate that this current reality may not be the only one, and that's just one of the driving forces behind this complex story, which also focuses on the tense relationship between world leaders and their underlings, as well as a resistance movement gaining ground. The story will be further stretched out in Season 2, and we can only hope this one-of-a-kind tale continues long after that.
Bajillion Dollar Propertie$ – Seeso
Following in the footsteps of such hilarious reality TV parodies as Burning Love and Hotwives of Orlando/Las Vegas, Seeso's Bajillion Dollar Propertie$ digs its absurdist nails into realty-focused series such as Million Dollar Listing. The always exquisite Paul F. Tomkins plays Platinum Realty head Dean Rosedragon, who announces he's making one of his employees his new business partner, and so the first season is basically watching these screwball characters trying to win that coveted spot. It works as a genre-skewering comedy, and it strangely works within its own fictional competitive set-up, though you'll likely be rooting for everyone to lose rather than the other way around. Though the main cast is largely up-and-coming comedians, Bajillion Dollar Propertie% brings in all kinds of familiar guest stars that show creator Kulap Vilaysack has worked with over the years, such as Adam Scott, Horatio Sanz, Paul Scheer, David Koechner and many more. And Season 2 is on the way!
SuperMansion – Crackle
Considering how much TV thrives on trends, it's somewhat surprising that there wasn't ever a huge surge in stop-motion animation in the past decade after Adult Swim's relatively popular Robot Chicken premiered. (Maybe Glenn Martin, DDS destroyed the urge.) In any case, Robot Chicken co-creator Matthew Senreich and writer Zeb Wells are keeping that vibe alive with the surprisingly solid SuperMansion, in which we finally got to experience Bryan Cranston as a superhero, albeit in vocal form only. He plays the aging hero Titanium Rex, who teams up with the League of Freedom's ensemble to take down the evil clown villain Groaner. The humor get as low-brow as you can handle, and it's a constant blast to see what kind of wacky shit the animators came up with. Plus, the stellar cast also includes Keegan-Michael Key, Jillian Bell and Seth Green, among others.
Red Oaks – Amazon
While coming-of-age movies are pretty plentiful, it's harder to find those kinds of stories on the small screen. Thankfully, Red Oaks is exactly that and then some. Set in the 1980s, Red Oaks follows Craig Roberts as the maturity-encroaching David, who takes a summer job working as a tennis instructor while home from college, rather than working with his dad, played with the expected nebbishness by Richard Kind. This gig puts David in touch with his joints-and-jugs-loving friend Wheeler (Oliver Cooper), his girlfriend Karen (Gage Golightly), his slimy new supervisor Nash (Ennis Esmer) and the new apple of his eye, Skye (Alexandra Socha). Skye happens to be the daughter of Paul Reiser's Getty, the country club president and David's big boss who thinks quite highly of David's tennis game. It's a simple story, to be sure, but the feelings and emotions resonate far more here than they do on more plot-heavy shows.
Bosch – Amazon
After so many years of sharing the TV spotlight as recurring side characters, actor Titus Welliver landed the role he was destined to play for the crime drama Bosch, based on the character created by novelist Michael Connelly. Renewed for a third season last month, Bosch initially centers on the titular LAPD homicide detective struggling to hold onto his job as he tries to solve the murder of a young boy while also facing a lawsuit over the murder of a killer, while Season 2 has him taking on an even bigger investigation. Though racy at times, Bosch would have been right at home with other future classics on network in the late 1980s, adding a noir touch to methodical storytelling that never gets exploitative. Fans of the novels will find little to complain about here, but you definitely don't need to have read them to get full enjoyment out of Bosch.
Other Space – Yahoo
I've waved this show's flag for a while now, and I'm not going to stop any time soon. Created by Paul Feig, the guy behind Freaks and Geeks and the controversy-starting Ghostbusters reboot, Other Space helped to fill the gap of sci-fi comedies that TV is always afflicted with. (Rick and Morty does that, too.) Centering on a spacecraft's largely immature crew, Other Space utilizes all manner of genre tropes for its hilarious plots and also features Mystery Science Theater 3000 creator Joel Hodgson and his former co-star Trace Beaulieu as main characters. The rest of the cast – including Karan Soni, Milana Vayntrub and Neil Casey – is perfect for the often broad situations that creep up, and Dave Franco is part of one of the greatest TV twists of all time. (Well maybe not, but it's solid.) Yahoo Screen hosted Other Space before calling it quits over financial issues, so a second season isn't likely, but Paul Feig has been vocal about getting it done somehow.
Horace and Pete – Louis C.K.'s Website
A project that was as much business experiment as a proper TV show, Horace and Pete appeared suddenly in January with nary a whisper of its existence before that. Created, written and funded by lead actor Louis C.K., the not-quite-a-comedy was released weekly on the comedian's website for the total cost of a Blu-ray set, and though it wasn't exactly a massive success, it went well enough for C.K. to want to put more together in the future. Given it takes place in a bar, Horace and Pete is comparable to Cheers, but instead of witty quips and quick banter, there are long conversations and pointed monologues, and not exactly light and frothy ones, either. (The fast-paced production schedule allowed the show to be quite current in its topical nature.) And when those conversations are being had by outstanding actors like Steve Buscemi, Edie Falco, Alan Alda, Stephen Wright and more, you know you're getting something special and not watered-down like a certain bar's drinks.
So go and watch all of these shows as soon as possible. And if you need to catch up on everything premiering in the coming months, check out our TV premiere schedule.
This poll is no longer available.
Your Daily Blend of Entertainment News
Assistant Managing Editor
Nick is a Cajun Country native, and is often asked why he doesn't sound like that's the case. His love for his wife and daughters is almost equaled by his love of gasp-for-breath laughter and gasp-for-breath horror. A lifetime spent in the vicinity of a television screen led to his current dream job, as well as his knowledge of too many TV themes and ad jingles.