The 10 Most Crucial Casting Changes In Saturday Night Live History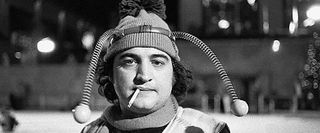 During its almost four decade history, Saturday Night Live has featured more than one hundred cast members. Some have been stars, some have been bit players and more than a dozen have been both. More often than not, new hires begin at the bottom of the barrel. They fight for screen time, play thankless, laughless roles for bigger names, and if all goes well, begin slowly generating more screen time and more sketches specifically designed to showcase their talent.
It's a slow evolution, and it's the reason why SNL works. For the show to change, it must have new voices. For new voices to get noticed, old voices either need to be fired or willingly depart. Often, these exits are extremely sad. They make us wonder how the show could possibly go on without such an integral face, but it always does. SNL is constantly changing, even if slowly, and for as long as it's on the air, it will continue changing, making new stars and replacing the old ones.
Both Andy Samberg and Kristen Wiig have announced they will not return to Saturday Night Live. Common sense would tell us that's a bad thing, but the history of the show tells us it will not be. It tells us we're about to start appreciating a few people a whole lot more and about to start experiencing a whole new brand of comedy.
What follows is a list of the 10 most important Saturday Night Live cast departures. At the time, we were sad to see each go, but their exits were ultimately what gave rise to new favorites.
10) Kristen Wiig/ Andy Samberg (2005-2012)
Why They Were Important: More than any other cast member, Andy Samberg pushed SNL into the new media age. His Digital Shorts became hugely popular and raced around the Internet the day after. They appealed to a younger, very wide-ranging audience and brought plenty of eyeballs that likely wouldn't have seen the show. Kristen Wiig, on the other hand, eventually became a sort of jack-of-all-trades for the show. Over the years, she appeared in more and more sketches, ultimately becoming SNL's biggest contributor during her last few seasons.
What Happened After: We'll find out.
9) Phil Hartman (1986-1994)
Why He Was Important: Nicknamed "The Glue", few SNL performers have ever carried as big of a load as Phil Hartman. For years, he appeared in a majority of sketches, some which he carried and some which he did his best in supporting roles. His impression of sitting US President Bill Clinton was spot on, and many of his characters such as Unfrozen Caveman Lawyer remain beloved.
What Happened After: Darrell Hammond picked up Phil Hartman's impression where he left off, and a grouping of cast members shouldered the sketch-to-sketch load. Within a few years, Will Ferrell was established as the show's biggest star, and that freedom was directly related to Hartman's absence. Sadly, the comedian was murdered by his wife in 1998, a strange end for a man who, by all accounts, was one of the more easy-going and professional ever to work on SNL.
8) Norm Macdonald (1993-1998)
Why He Was Important: Norm took over the Weekend Update chair from Kevin Nealon, and his tenure was marked by a far more aggressive and cynical tone than most of his predecessors. He repeatedly took aim at Michael Jackson for being a pedophile and bashed OJ Simpson every chance he got. Many observers, including Chevy Chase, have called his time in the chair among the funniest and well-written of all the Weekend Update stints, but many viewers found him overly hostile and mean-spirited including NBC Executive Don Ohlmeyer who demanded he be fired. He eventually got his wish.
What Happened After: For the first time, many viewers realized Saturday Night Live was no longer above censorship. For years, the show attempted to get away with as much as possible and generally operated at least somewhat apart from network standards. Norm's firing made it clear money is sometimes more important than comedy. Colin Quinn took over Update, and Norm was later welcomed back to do his spot-on Burt Reynolds impression.
7) Will Ferrell (1995-2002)
Why He Was Important: Few cast members have ever made as big of an impact on the show their first few years as Will. A good portion of the cast departed immediately prior to his arrival. Without any large influences, other than David Spade who had a dramatically reduced role, Ferrell was able to quickly take the helm and become a fan favorite. By the time he departed in 2002, he was the highest paid cast member of all-time, and his impressions of George W. Bush, Robert Goulet and Harry Carey were among SNL's most beloved.
What Happened After: Ferrell was gone for a portion of his final season in order to film Old School, and his absence helped ease the transition to a new generation of cast members just coming into their own. Fred Armisen and Will Forte both made their first appearances the following year, and Amy Poehler began turning into a star. The rest of the cast members benefitted from the increased screentime. Ferrell, of course, went on to huge success in Hollywood and has returned several times to make appearances/ host.
6) Christopher Guest/ Billy Crystal/ Martin Short (1984-1985)
Why They Were Important: Harry Shearer should probably be included in this list too, but since he left midseason, we'll go ahead and leave him out. 1984 was an exceptionally important year for SNL. Eddie Murphy and Joe Piscapo had just left, and no one was quite sure if the show could last without either. Headman Dick Ebersol decided to revamp the cast, and to do so, he brought in seasoned performers Guest, Crystal, Short and Shearer and paired them alongside a few holdovers like Jim Belushi and Julia Louis-Dreyfus. The season produced a few of the all-time memorable characters such as Crystal's Fernando Lamas and Ed Grimley (who was borrowed from Short's SCTV days) and was pretty well received by fans.
What Happened After: Guest and Short both decided the schedule was too much of a burden to continue. Unsure of what to do, Ebersol toyed with showing more taped material or even switching to a permanent rotation of hosts. Ultimately, the network decided to hire back Lorne Michaels, and he completely revamped the entire cast. The following year was largely a disaster save Jon Lovitz and Dennis Miller, but the show eventually found its legs again. Guest, Crystal and Short all became even more famous. How much their one-year stints on SNL played a role can't possibly be known since each had found some success prior.
5) Tina Fey (1997-2006)
Why She Was Important: Tina Fey was hired as a writer in 1997. By 2000, she was the show's first female head writer and was hosting Weekend Update alongside Jimmy Fallon. The two had an instant chemistry, and years later, Amy Poehler took over Jimmy's chair without any issues. Her wordy writing style and clever wit affected the show's overall tone in a very positive way, and her time in charge was looked upon very favorably by critics.
What Happened After: Seth Meyers took over for Tina Fey both as head writer and Weekend Update host. Bill Hader, Andy Samberg, Jason Sudeikis and Kristen Wiig were all promoted to full cast members, and the show actually improved its ratings. Fey later made regular guest appearances as Sarah Palin, and she went on to create the award-winning 30 Rock. Because she never appeared in an overwhelming majority of sketches, the show didn't hire any new performers, and the transition was relatively smooth.
4) Dan Aykroyd/ John Belushi (1975-1979)
Why They Were Important: Few cast members have ever been more important to the show than John Belushi and Dan Aykroyd. Belushi was like an animal during sketches, doing whatever it took to get a laugh. His impression of Joe Cocker became so incredibly popular he was asked to perform it at Paul McCartney's house. Aykroyd was a supremely skilled writer and incredibly diverse performer. Following Chevy Chase's exit, they appeared in a bulk of sketches and were widely regarded as breakout stars.
What Happened After: Lorne Michaels promoted most of the writing staff to fulltime cast members, and nearly everyone involved got burned out, both from doing it for five seasons and from trying to replace Belushi and Aykroyd. Longtime writer and current US Senator Al Franken was originally pitched as the future producer and showrunner, but he blew his opportunity by tearing network head Fred Silverman to shreds during one of the greatest and most mean-spirited Weekend Update sketches of all-time. Eventually, everyone quit, and NBC continued on with totally new personnel.
3) Chris Farley (1990-1995)/ Adam Sandler (1991-1995)
Why They Were Important: Saturday Night Live has always been filled with its share of sophomoric comedians and sophomoric sketches. At the show's best however, it combines the goofy with the pointed social commentaries to offer a product that balances dick jokes and Senate hearings. Chris Farley and Adam Sandler were both all-stars at finding comedy in sweatshirts and fat strippers, but neither was particularly highbrow. As their fame rose in the mid-90s, their voice began to overpower the show a bit, pushing it too far toward the dick-joke direction. Critics complained, viewership decreased, and the show was on the verge of cancellation.
What Happened After: Both Farley and Sandler were fired in 1995. The former tragically died a few years after starring in a few movies, and the latter became one of the biggest names in Hollywood. Only five cast members returned the following season, and both Will Ferrell and Darrell Hammond emerged as wonderful replacements. The humor began skewing a bit more toward the political, and the vibe became far more grown up. Farley and Sandler's so-stupid-it's-funny moments were definitely missed, but their shadow no longer was seen in most sketches.
2) Eddie Murphy (1980-1984)
Why He Was Important: Eddie Murphy was a star from the moment he was hired on Saturday Night Live. He was brash. He was arrogant, and he was hilarious. By the time he left the show, he was on his way to being a movie star. Along with Joe Piscopo, he was the only cast member to survive the disastrous first season without Lorne Michaels, and he later became the only one to ever host an episode while regularly performing on the show. By the end of his run, he was such a big draw, Dick Ebersol overtly stated it was the job of the writers to showcase his talents.
What Happened After: Murphy left midway through the '83-84 season, leaving doubts as to whether the show could possibly continue. Ultimately, Ebersol decided to hire ringers like Billy Crystal, Christopher Guest and Martin Short, which reinvigorated the slumping brand for one season. The humor became perhaps a bit less edgy, but it still worked and drew a large audience. Murphy improved on his already A-list status almost immediately and churned out box office hits for years.
1) Chevy Chase (1975-1976)
Why He Was Important: SNL was a media sensation by the end of its first season. It had incredible buzz and even better credibility. As host of Weekend Update, Chevy Chase became the program's biggest star. He also wrote many sketches for both himself and other cast members and attracted the majority of attention. With the show in its infancy, some observers briefly assumed it would morph into (basically) the Chevy Chase Show, but with a one-year contract and plenty of movie offers, he decided to bail a few episodes into the second season.
What Happened After: For the first time in Saturday Night Live's history, it picked up the pieces and moved on. Bill Murray was hired as a replacement, and after some initial hostility from fans, he too became a huge star. Belushi and Aykroyd took on larger roles, and the women began to break out in big ways. Within a few episodes, SNL was just as good as ever, and the formula for future success was written. With departure comes opportunity, and by God, the other cast members took it.
Your Daily Blend of Entertainment News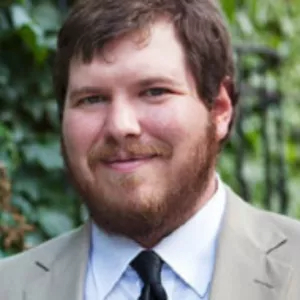 Enthusiastic about Clue, case-of-the-week mysteries, a great wrestling promo and cookies at Disney World. Less enthusiastic about the pricing structure of cable, loud noises and Tuesdays.