It's been just a couple of days since HBO decided to cancel its heavy and overly masculine music drama Vinyl. In its wake, Showtime has its own music-oriented drama hitting the schedule, this time about the people who make the lights, the sound and all the magic happen during big concerts. Because it's a behind-the-scenes sort of look at life on the road instead of about the making of the music, Roadies has fewer bold personalities. The pilot also has Cameron Crowe's signature charm and hopeful perspective. That outlook leaves us feeling hopeful, too.
To start, Roadies isn't the best pilot I've ever seen---it doesn't even mark among the best I've seen this year. Its cast is charming but the exposition explaining why they have come together to set up for a band called The Staten House Band is clunky at best. There are also boobs shown at the wrong moments and awkward dialogue that doesn't always fit the characters. (We guarantee you'll cringe when some of the roadies make fun of the new guy for having Mumford and Sons on his iPod, no matter that music snobs often say things of this ilk.) Still, pilots aren't the best indication of what is to come, and there's really a lot going for Roadies that indicates the series should be given a chance.
The pilot was created, written and directed by Cameron Crowe and subsequent episodes are connected to the first through a recurring gag that The Staten House Band can't keep an opening band on the bill. This also means that performances from bands like The Head and The Heart and even Lindsay Buckingham are intertwined with the rest of the plot, which is entertaining. The heads of the crew, Bill (Luke Wilson) and Shelli (Carla Gugino), are mostly the two individuals who are responsible for ensuring things run smoothly, while the rest of the crew tries to figure out their place in the team and why they would want to take a hard, low-paying job like being part of a road crew. Imogen Poots, Rafe Spall and Keisha Castle-Hughes also star.
I mostly like that Roadies doesn't play out like most other music shows on TV. Music is infused into the episode in a way that is pleasant but isn't as in-your-face as it is on shows like Glee. The setup for each episode is similar to how HBO's Veep is structured, with an ensemble cast dealing with oddball problems in order to accomplish their day-to-day jobs. Obviously, it's a different professional environment, but this formatting should mean that Roadies should have enough stories to tell for seasons and seasons to come, should it be a good fit for Showtime.
That's still up in the air at this point. While Roadies is an easy, pleasant show to watch and often an amusing one, it hasn't figured out exactly what it wants to be yet. When it's at its best, Roadies is a series that feels genuine instead of edgy. When it's at its worst, it bloviates for the sake of bloviating, simply to look cool to other music fans. It just needs to figure out how to pull more of the former if it wants to stick around over the long haul.
Roadies will debut as a part of Showtime's summer lineup this Sunday at 10 p.m. ET, following the new season premiere of Ray Donovan. To see what else has yet to hit the schedule in 2016, you can check out our summer TV premiere schedule.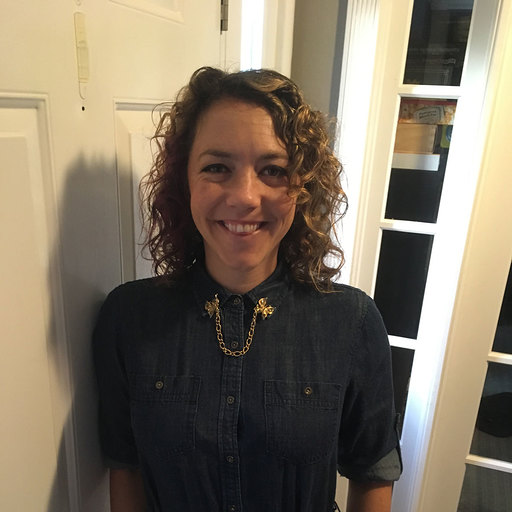 Reality TV fan with a pinch of Disney fairy dust thrown in. Theme park junkie. If you've created a rom-com I've probably watched it.