JonBenet Ramsey's Brother Has Agreed To A TV Interview, Get The Details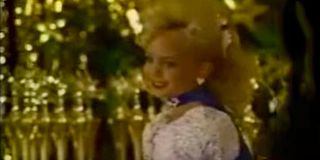 The body of JonBenet Ramsey was found by her father in a wine cellar on December 26, 1996. For weeks and then months and then years, JonBenet's parents and her brother, Burke, were all suspected of being involved in the crime. It wasn't until DNA evidence came to light in 2003 that it seemed they may not have been involved, after all, and it still took years to clear JonBenet Ramsey's parents on the case. In the time since, JonBenet's mother has died and the family has sought to move on. But now her brother, Burke, is going to speak out in a TV interview for the first time about the murder and the subsequent case.
It's been 20 years since JonBenet Ramsey disappeared. Her brother, Burke was nine at the time of her murder and now, at 29, he's finally preparing to speak out about what he knows about the events of his sister's murder. In an announcement, Dr. Phil revealed that the show is returning for its 15th season with an exclusive set of interviews with Burke Ramsey.
The interviews are scheduled to kick off with a special Dr. Phil episode on Monday, September 12. The second and third interviews will air subsequently on Tuesday, September 13 and Monday, September 19, respectively. The interviews will mark the first time that Burke Ramsey has spoken publicly about his sister's infamous murder in 1996.
The JonBenet Ramsey case was plastered all over the magazines and tabloids after her death. The public was fascinated with the case partially because of the mysteriousness of the whole thing. There was a ransom note and people going in and out of the house after the 6-year-old had disappeared. The fact she was later found dead in her own home only seemed to rouse suspicion. The public was also fascinated with the little girl's murder because she came from a wealthy home and because she was a competitor in beauty pageants. A lot of attention was paid to the case, and since it has never been solved, a lot of questions have still been left unanswered.
Perhaps Burke Ramsey will be able to clear up some of the misconceptions associated to the case. What is clear is that he is going to be going into details about the cold case. He will talk about what he knows and more. We expect these to be pretty highly-rated episodes of Dr. Phil. It's certainly going to be kicking off Season 15 in a big way.
This isn't the first time the high profile case has come back up recently. CBS is also looking into making a TV true crime anthology series about the high profile case. You can check out more details here.
For exact times when Dr. Phil is on the schedule in your area, check your local listings. In addition, you can see what else the networks have coming up with our fall TV premiere schedule.
Reality TV fan with a pinch of Disney fairy dust thrown in. Theme park junkie. If you've created a rom-com I've probably watched it.
Your Daily Blend of Entertainment News
Thank you for signing up to CinemaBlend. You will receive a verification email shortly.
There was a problem. Please refresh the page and try again.