Big Brother Season 18 Winner Is Crowned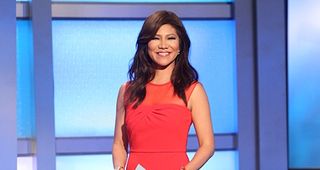 Spoilers from Big Brother Season 18's finale ahead!
Well, that's that. Another summer of expecting the unexpected closes with a relatively satisfying conclusion. Tonight's finale turned out to be a real nail-biter when it came down to the votes, but ultimately, one Big Brother player managed to make BB history tonight.
Big Brother returner Nicole Franzel emerged from Season 18 far more victorious than she did in Season 16. What's more, tonight she became the first woman in Big Brother history to beat a male in the Final 2. In previous season, the only time a woman has ever won is when she was up against another woman.
Final power positions of Big Brother 18
Winner ($500,000): Nicole Franzel
Runner up ($50,000): Paul Abrahamian
America's Favorite Player: Victor Arroyo
Honorary winner: Friendship
At this point, I'll just come out and say it, I thought Paul had this. For a couple of minutes, I really thought he locked down the win. Or maybe I just wanted Paul to have this win so badly that for a moment, I really thought he had the votes. It was James and Natalie's votes that were most in question by the time they jurors were putting their keys in, and when James cast his vote for Paul, I hoped it meant Natalie would too. Alas, they were divided. James voted for Paul to win, Natalie's vote when to Nicole. In the end, it came down to 4:4 and Da'Vonne's vote for Nicole pushed it over the edge. Da'Vonne's reactions to Paul during the speeches made me think she'd come around to Paul's side of things. Guess not. Paulie, Zakiyah, Da'Vonne, Corey and Natalie voted for Nicole. Michelle, James, Victor and Bridgette voted for Paul.
But let's rewind a bit. How tonight's Final 2 came to be began with Paul beating Nicole by one point in the final Head of Household competition. That competition -- guessing how the jurors finished certain sentences -- is always one-third knowing the houseguests, two-thirds crapshoot. Because the finalists haven't been spending time with them in jury, they really don't know where their heads are at when they complete whatever survey they get to make up these questions.
Paul later told James that his decision to take Nicole was because Nicole was up front with him about some of her scheming in the last few weeks, whereas Paul gave James the opportunity to come clean, and he didn't really do that. It was a good combination of gently blaming James for his own demise, and at the same time, heavily implying that Nicole maybe threw James under the bus a little bit. If that was his intention, it seemed to have worked, as James not only left the house after hugging Paul (and not Nicole), but he also cast his vote for Paul to win.
Had James and Natalie been on the same page about their votes beforehand, who knows what would've happened. I'm inclined to think Natalie was eager to see a woman win this year, though it's hard to tell if her vote was more in favor of Nicole, or against Paul. Had she and James had time to talk, Natalie might have been able to convince James to vote for Nicole to win. Or maybe James would've explained why he was supporting Paul, and won Natalie over to that side. It could've made all the difference.
While I was Team Paul going into tonight's finale, I admit, I wasn't always Team Paul. He seemed to big a personality to last very long, especially the way he was playing earlier in the season. Remember when he and Paulie were super-Friendship, ride or die? But Paul proved very capable of adapting throughout the season, going from being relatively unfamiliar with how to play the game, to making moves to advance himself, and forming necessary alliances -- temporary though they often were -- to secure his own safety. Between that, and how fun he was to watch on the feeds, he won me over. I wanted this to be his season.
Would Paul have won if he'd taken the other houseguest to Final 2? That question always needs to be asked whenever the person who comes in second is the one who chose the person sitting next to them. Honestly, I don't know. I think it would have been likely that Corey, Zakiyah and Paulie were all planning to vote the same way, no matter what. It's hard to say whether Nicole would've given it to James, because she knew him as a returner, or if she would've given it to Paul for playing the better game. I want to believe the latter James would've had Natalie's vote obviously. And maybe Paul would've assumed he had Da'Vonne's as well since they were both from Season 17.
I can't see those jurors giving it to James over Paul if it were the two of them, I just can't. But I can understand why Paul might've thought he had a better shot against Nicole. So I'm not sure this qualifies as an epic mistake on his part.
As a spectator, a Nicole/Paul Final 2 was the ideal scenario. Both were acceptable winners, as both made moves that actively got them to this point in the game. Having seen Nicole's season, as a fan of the show, I do think she deserves credit for seeming to learn from mistakes she made in Season 16, and probably learning a thing or two about how Derek played that season.
As Nicole feared, Paul did a great job answering questions and with his final speech. It probably didn't help her case tonight, when she admitted aloud that his speech was good, before delivering her own. The jurors either disagreed, or their minds were made up before they sat down tonight. I'm inclined to think that was the case, apart from James.
Meanwhile, despite never winning a care package, Victor actually managed to snag the coveted America's Favorite Player prize. James and Natalie were in the Top 3.
On the filler side of things, we did get the Dr. Will jury session, earlier in the episode, which included some relatively mild tension, and a bit more of Michelle crying. And there was apparently no time to do much more than bring the pre-jury houseguests out and let them sit on the stage before announcing the votes.
There was, however, time to introduce a Big Brother: Over the Top America's vote. Season 18's Jozea Flores and Season 17's Jason Roy have a shot to play Big Brother again. America has been invited to vote. My votes went to Jason, because "Oh Mylanta!" I'd love to see him back in the house and dominating this time around.
Which reminds us that Big Brother: Over The Top will be "airing" on CBS All Access before the month is out.
Your Daily Blend of Entertainment News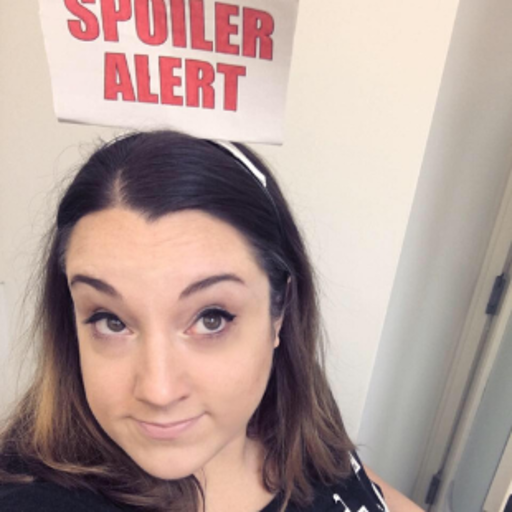 Assistant Managing Editor
Kelly joined CinemaBlend as a freelance TV news writer in 2006 and went on to serve as the site's TV Editor before moving over to other roles on the site. At present, she's an Assistant Managing Editor who spends much of her time brainstorming and editing feature content on the site.