Classic Nickelodeon Game Show Hosts, Ranked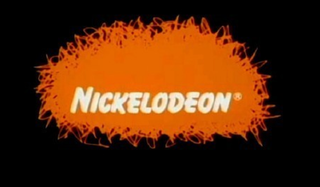 So often when new game shows make it to primetime these days - or even just reboots of classic game shows - networks almost always opt to give the hosting spots to celebrities. (Or they flip a coin with Ryan Seacrest and Carson Daly's heads on respective sides.) Getting entertainers as hosts isn't new or anything, but there was a long golden age of game show hosts who were known solely for that particular occupation. And few networks were responsible for as many individually memorable game show hosts as Nickelodeon.
Since there's never a bad time to look back on the glory days of any form of pop culture, let's wallow in appreciation for the most classic game show hosts that Nickelodeon had to offer. (When you're done with this list, check out our picks for the Top 10 Kids Game Shows.) To be fair, we obviously couldn't put every single host on this list, because not everybody fits into the "Classic" mold. Let's start off with a host whose show actually aired during commercial breaks.
7. Dave Aizer
One thing that has always made Nickelodeon feel like a real friend to children is how it makes sponsor breaks as fun for viewers as the shows themselves. (To a certain extent, anyway.) And arguably the most memorable version of this was Slime Time Live!, the interstitial game show that let viewers phone in to play interactive games to try and get people pied, slimed, etc. And the dedicated host for all that messy outdoor fun (from 2000-2003) was Dave Alizer, who made it into the Guinness Book of World Records as part of the 762 people slimed in the series finale. Having to deal with screaming kids everyday had to be rough, but Aizer took it (and an assortment of other things) like a champ.
6. Phil Moore
Now that we have an endless supply of video games as far away as our phones, there's less of a yearning to vicariously watch kids playing arcade games on TV. (Although Twitch is proof that watching gamers for the sake of watching is still prevalent behavior.) But when Nick Arcade was on the air in the early 1990s, the ever-smiling Phil Moore was instant best friend material, at least to a kid who thought that maybe he had unending access to all these games, and wasn't just interested in getting paid. Across its 80+ episodes, a bunch of games and contestants were showcased, and Moore never pwned a single kid. (On camera.) He is what we should all aspire to be, not only as hosts, but as people.
5. Summer Sanders
Okay, so Summer Sanders was technically a bit of stunt casting herself, since she was previously known for her exquisite swimming talents, which won her four Olympic medals. As Nickelodeon's first female game show host, Sanders was a delight as the driving force of the talent-revealing series Figure It Out, which incorporated clue-filled puzzles with celeb panelists and, of course, SLIME! Sanders has gone on to plenty of other hosting jobs, and Nickelodeon even brought Figure It Out back in a rebooted format, with Jeff Sutphen as host. But even if you put all that stuff together, it wouldn't be quite as good as the classic days of Sanders watching a kid eat multiple pound of watermelon in one setting. Plus, she humbly didn't force every kid into a swimming duel.
4. The Wild & Crazy Kids Hosts
It's hard to showcase just one teenaged host who wore those bizarrely bright Wild & Crazy Kids shirts, since they were a unit. (Though we can all agree Donnie Jeffcoat was the weakest link, right?) Omar Gooding, Annette Chavez, Jessica Gaynes and even Jeffcoat hit the perfect level of manic energy required to introduce some of the baffling games played on Wild & Crazy Kids, such as Bumper Boat Lacrosse and Human Space Invaders. Plus, none were afraid to get in on the sweaty and sometimes filthy fun, especially when the show welcomed any of its many celeb guests, such as Arnold Schwarzenegger and Jonathan Taylor Thomas. (!!!) I bet even Cuba Gooding Jr. wanted to be on his brother's show back then.
3. Kirk Fogg
You've gotta give it to Nickelodeon for really thinking outside the box when it came to Legends of the Hidden Temple, since Mayan mythology wasn't exactly a hot topic for kids in the early 1990s. But the show was definitely a hit with kids, regardless of how much Mayan knowledge they did or didn't take away from Professor, er, host Kirk Fogg. A guy who really had fun with his time saying things like "You heard, Olmec, Blue Barracudas. What's your answer to ascend the Steps of Knowledge?" You have to be charismatic to make that kind of nonsense work, and he did. In fact, he's still rocking out in the Hidden Temple-verse, thank to last year's TV movie.
2. Mike O'Malley
Hells yeah, everybody. Mike O'Malley is in the building! (Lasers and pyew-pyew noises.) Before going on to mega-fame with the sitcom Yes, Dear and appearances in other excellent shows, O'Malley got his rise to fame via the Aggro Crag on Nickelodeon GUTS, the kid-friendly reimagining of the then-popular American Gladiators. With the ever-content referee Mo, O'Malley was a loud and goofy loon as he ran commentary on athletic kids dodging balls, bouncing on trampolines and trying to maneuver kayaks. While GUTS (and its Global GUTS follow-up) is where most remember O'Malley's face, he first landed at Nickelodeon as the host of the visual-focused Get the Picture, which is one of my favorite game shows of all time. Let's get a revival going. GUTS should get one, too.
1. Marc Summers
If you've ever had nightmares about only having five seconds left to find an orange flag hidden within the snot fondue of a giant fake nose, then the person encouraging you inside that nightmare is Marc Summers. Just saying Nickelodeon brings to mind an image of Summers with a microphone in his hand and a smile on his face...and schmutz on the ground. As the host of the timeless classic Double Dare and its several successors - not counting the short-lived Double Dare 2000 - Summers was like TV's version of the ice cream man, since you knew awesomeness surrounded him at every turn. Even the randomness-spewing What Would You Do? was a blast, with its perfectly game host getting just as messy as everyone else. Marc Summers, also of Unwrapped fame, we salute you with 21 physical challenges.
Though Nickelodeon doesn't have the same wave of attention-friendly game shows of the late 1980s and 1990s, there's still a lot to love about it. While you're watching, head to our midseason premiere schedule to see everything else hitting the small screen soon.
Your Daily Blend of Entertainment News
Assistant Managing Editor
Nick is a Cajun Country native, and is often asked why he doesn't sound like that's the case. His love for his wife and daughters is almost equaled by his love of gasp-for-breath laughter and gasp-for-breath horror. A lifetime spent in the vicinity of a television screen led to his current dream job, as well as his knowledge of too many TV themes and ad jingles.
Your Daily Blend of Entertainment News
Thank you for signing up to CinemaBlend. You will receive a verification email shortly.
There was a problem. Please refresh the page and try again.