The CW's Riverdale Has Been Renewed For Season 2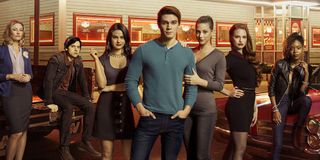 In hindsight, it seems silly to think that Riverdale would be anything other than a success for The CW. Archie has battled zombies, rocked out with KISS, and even hung out with former President Barack Obama. Is him getting rebooting into a sexed-up teen drama really that big of a stretch? Still, though many might not have thought an edgy reimagining of this classic comic character would have lasted more than an episode on the CW, Greg Berlanti did, and that's why Riverdale has been renewed for Season 2.
While it feels that Greg Berlanti is the golden goose for all CW shows, it wasn't just him that led to Riverdale's renewal. Critics have given generally positive reviews and, as you can see from the Twitter response to the announcement, the murder mystery has gained a strong following of fans. The overall viewership and demographic ratings aren't great compared to other networks, but The CW curates its programming somewhat differently from other channels.
The new Archie cast of Riverdale features many callbacks classic fans can appreciate. Jughead, Reggie, Betty, Veronica and even Josie of the Pussycats are along for the ride, though these are some radically different characters than the ones you may have previously read stories about. For example, I don't necessarily remember murder being a central theme when I read the comics as a kid, nor do I remember Jughead having an estranged father to go with his burger cravings. While jarring, it's certainly more refreshing for modern audiences, and I would imagine more entertaining than just a faithfully reproduced Archie comic from the past.
While it is definitely a departure, Riverdale has done a good job of referencing it's parent property many times already in the series. A good example would be last week's zombie sighting that called back to the Archie zombie apocalypse series Afterlife With Archie. When you start to break down all the craziness the Archie franchise has been through in its long publication history, Riverdale really is just another Archie story. Not everyone likes that story, mind you, but apparently enough do.
With a guaranteed Season 2 down the road, I'm eager to see how the series continues to evolve after the Jason Blossom storyline is wrapped. With the wide breadth of content and characters the show has to pick from, you really never know what to expect. Personally, I would love to see an appearance by Sabrina: The Teenage Witch, who appeared in Archie comics long before Melissa Joan Hart played her on TV. The show runners have already teased the witch's appearance so expect things to get even wackier in Season 2!
If you haven't had a chance to catch Riverdale yet, be sure to tune in Thursdays at 9 p.m. ET to check it out. If you missed out on the first half of the season and would rather wait until it's streaming in full, head on over to our midseason premiere guide and find another show to start while you wait for it to pop up on Netflix.
Your Daily Blend of Entertainment News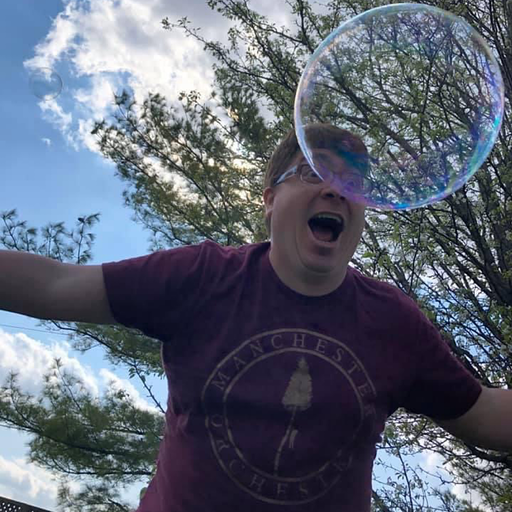 I like good television but also reality television. His day largely consists of balancing his workload between reporting on the latest and greatest news in Star Trek and other sci-fi, as well as 90 Day Fiancé, WWE, Big Brother, and more.