Former Fox News Host Is Suing The Network For The Second Time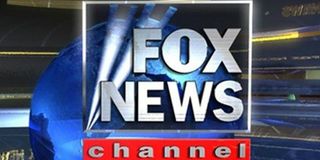 It doesn't look like the trouble will be ending any time soon for Fox News. The embattled network is now being sued by one former employee for the second time in less than a year. Former The Five and Outnumbered host Andrea Tantaros has now filed suit against Fox News for the second time since last August, claiming that the network hacked her emails and phone calls in order to conduct a smear campaign against her after she reported sexual harassment complaints that she had against former CEO Roger Ailes and former anchor Bill O'Reilly. The suit lists social-media consultant Peter Snyder, current Fox News co-president Bill Shine, Ailes and PR executive Irena Briganti as defendants.
The federal suit goes into great detail about how Andrea Tantaros believes Fox News gathered and used the personal information they collected from her private correspondence and conversations. The suit, which was obtained by New York Magazine, alleges that Peter Snyder used several Twitter trolls to harass her, and that people employed by Fox News monitored her emails and telephone calls and then used what they found out in order to "intimidate, terrorize, and crush her career through an endless stream of lewd, offensive, and career-damaging social media posts, blog entries and commentary." The suit also claims that an analysis of Tantaros' computer revealed that it contained some one-of-a-kind viruses that can be used to spy on individuals and aren't found in common malware. Her lawsuit goes on to detail several instances where things Tantaros discussed in (supposed) private were then used in Tweets that were directed at her.
Tantaros claims that the hacking began in April 2016, which is around the time she says she was taken off the air for talking to her Fox Network bosses about the alleged harassment. This is the first time, since the mass of lawsuits against Fox News began several months ago, that anyone has accused the network of hacking into their phone to obtain personal information. If proved true, obviously, this would be a huge mark against the network. But, at this point, with all of the accusations of sexual misconduct from former Fox News anchors and the exits of Roger Ailes and Bill O'Reilly, there are probably a lot of people who have already decided that these allegations are true.
As you can likely imagine, legal counsel for Fox News has flatly denied that any of this is true, noting that they believe Tantaros is using these new allegations to keep herself and her sexual harassment claims alive in the public eye, seeing as how the judge in that case decided to move it to private arbitration. We'll keep you up to date as details of this, and any other lawsuits against Fox News, continue to come to light. Be sure to check out our midseason premiere schedule, summer premiere schedule and Netflix premiere guide to see what you can catch on the small screen in the coming weeks.
Update: After publication, Fox News reached out to CinemaBlend and offered the following statement about Andrea Tantaros' lawsuit:
Bachelor Nation, Gilmore Girl; will Vulcan nerve pinch pretty much anyone if prompted with cheese...Yes, even Jamie Fraser.
Your Daily Blend of Entertainment News
Thank you for signing up to CinemaBlend. You will receive a verification email shortly.
There was a problem. Please refresh the page and try again.