The 9 Best New TV Shows That Debuted In 2017 So Far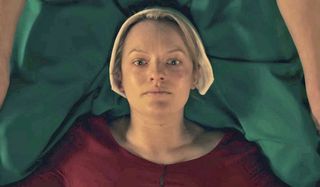 Now that 2017 is half-over, it's a good time to look back at the last six months to shine a spotlight on the best freshman series that TV has going for it. With each year that passes, the pool of new TV shows grows, and this year has already provided a stunning array of comedies and dramas that feel destined to stand the test of time. Because time is precious, let's just dive right in, since anyone who hasn't yet checked these nine shows out will have some binge-watching to get busy with.
The Mick - Fox
Boasting one star and two writers from It's Always Sunny in Philadelphia, Fox's freshman comedy The Mick somehow manages to port the former series' dark and degradation-filled tone and subject matter to the broadcast network spectrum. And all without watering down the cringe-worthy behavior, while also adding children to the booze-equation. With Kaitlin Olson's prowess for despicableness guiding the unpredictable madness, The Mick is as Fox as Fox gets, and as a midseason entry that served as 2017's very first new series, its 13-episode run felt far too short. Just like Jimmy's attention span.
What's Next: Fox ordered up Season 2, which is set to debut in early 2018.
Big Little Lies - HBO
If only all shows had the recipe for success that Big Little Lies boasts: an HBO drama based on an acclaimed novel (by Liane Moriarty) from TV mastermind David E. Kelley (Ally McBeal, Boston Legal), with a main cast that consists of Reese Witherspoon, Nicole Kidman, Shailene Woodley, Laura Dern, Alexander Skarsgård, Adam Scott and plenty of other talented thesps. Tie in the fact that every episode was directed by Dallas Buyers Club helmer Jean-Marc Vallée, and Big Little Lies almost wouldn't have needed a story as good as its darkly satirical tale centering on murder, privilege, family and secrets. To be expected, it's much smarter than its "rich people problems" aesthetic might have one believe.
What's Next: A second season isn't likely, but still technically possible.
Brockmire - IFC
Simpsons veteran Hank Azaria is criminally underused as a live-action TV lead, but Brockmire was worth any and all waiting. Based on a character Azaria crafted and occasionally brought out for performances, Brockmire tells the sordid and alcohol-soaked story of a baseball announcer whose televised fall from grace fuels his eventual return to the limelight, via a small-town team run by Amanda Peet. With a winning grown-up transition from Lab Rats vet Tyrel Jackson Williams, Brockmire instantly became one of the most quotable shows in recent TV history, and one can only hope there's enough booze in the world to keep his verbal antics going for years to come.
What's Next: IFC ordered Season 2, which is set to air in 2018.
The Handmaid's Tale - Hulu
With The Path and Chance, Hulu proved itself capable of producing top-tier original programming, and the streaming service burst through the glass ceiling with The Handmaid's Tale, a depressingly faithful and expertly crafted adaptation of Margaret Atwood's beloved novel. With gravitas to spare from stars like Elizabeth Moss, Samira Wiley and Anne Dowd, The Handmaid's Tale places audiences in a post-moral society where sterilization has made conception more important than "not subjecting women to indoctrinated rape." The Hulu drama may lack glee and hilarity, but it makes up for it with its unflinching horrors and unsettling potential for prescience.
What's Next: Hulu has ordered Season 2, which will air in 2018.
American Gods - Starz
To try to sum up what makes American Gods an incredible TV show is to seemingly try to come up with the sprawling narrative in the first place. (Surely something that only the impeccable Neil Gaiman can do.) Somehow, Bryan Fuller and Michael Green birthed an adaptation that hit upon everything that made the novel good, while also adding well-meaning and firmly conceived changes. And it somehow remained as followable as it was powerful and easy to look at. From the lush production design to the endlessly imaginative sound design to the genius casting -- from Ian McShane to Emily Browning to Pablo Schreiber, they're all amazing -- American Gods is incomparable television that breaks the rules in all the best ways.
What's Next: Starz ordered Season 2, which will air in 2018.
Taboo - FX
Filmmaker Stephen Knight and actor Tom Hardy had previously teamed up for the stellar bottle-movie Locke and the period TV crime drama Peaky Blinders, and their latest venture together is the ever-brooding FX drama Taboo. Telling a story set over two centuries ago, Taboo follows Hardy's James Delaney, a potentially mystical man returning home to a war-minded England, after over a decade in Africa, to settle things after his father's death. Beyond American Gods, this is perhaps the toughest show on the list to just breezily pick up and run with, given its thick accents and lack of hand-holding exposition, but it's easy to get ravaged once the plunge is made.
What's Next: Taboo was renewed for Season 2. Creatively, there's a three-season plan in place.
Dear White People - Netflix
Netflix has made itself known for saving cancelled series and finding new ways to expand previously created universes, and one creatively surprising avenue was an episodic expansion of Justin Simien's acclaimed 2014 feature Dear White People, a comedic drama focusing on a group of black students enrolled in a predominantly white college. With a format that sets a different character at the forefront of each episode, Dear White People is both an interesting and insightful take on the racial tensions and idiosyncrasies of modern America, and its ensemble cast (almost entirely comprising returning actors from the film) keeps the tone approachable for audiences of all kinds. Not that it needs to be approachable to be good.
What's Next: No second season has been ordered yet.
Legion - FX
While the anthological Fargo could have made this list with its captivating-as-ever Season 3, creator Noah Hawley will likely homestead inside our minds for a more extended span thanks to his other 2017 TV entry: Legion. Playing fast and loose with its Marvel Comics source material, Legion is a feast for the eyes and the mind, with quite a bit of the telepathy-centered story actually taking place inside the head of Dan Stevens' David Haller and his all-star team of evil-stoppers, including Rachel Keller, Bill Irwin and Jean Smart. Legion would make this list based on style and aesthetic alone, but it thankfully has myriad other elements needed stand out from almost everything else on television, including its trippy and unreliable narrative approach.
What's Next: FX renewed Legion for Season 2.
GLOW - Netflix
The newest entry on this list, Netflix's new comedy GLOW has quite a bit of pedigree going for it. Its creator is Orange is the New Black mastermind Jenji Kohan, its stars are TV vets Alison Brie, Betty Gilpin, and Marc Maron (among others in the super-talented extended ensemble), and its subject matter is one of live-action entertainment's most eccentric tales: the 80's origin story of the Gorgeous Ladies of Wrestling. The cast and writing are GLOW's biggest plusses, for sure, but they're not the only laudable elements of the show, which also boasts some truly excellent fight choreography and stuntwork, capturing all the colorful glitz and glory of professional wrestling in its more formative years. If TV had a championship belt, GLOW would be holding it high.
What's Next: Having just been released on June 23, GLOW hasn't yet gotten any follow-up news from Netflix.
Honorable Mention: Twin Peaks: The Return - Showtime
Considering Twin Peaks first confounded audiences back in the early 1990s, its even more confounding revival season on Showtime technically keeps it from properly making this list, but David Lynch and Mark Frost's return to small-town storytelling manages to feel different from both its initial incarnation and everything else on the small screen right now. With Lynch behind the camera for every episode, the secrecy-cloaked Twin Peaks: The Return is telling its hard-to-grasp story through predictably oddball performances (from a massive cast or new and familiar faces), shocking twists, incomprehensible dialogue, supernatural mysteries, and some of the most interesting visual creations of Lynch's long and colorful career. It. Is. Glorious. At least, I'm pretty sure it is.
There are, of course, plenty of other great first-season series that are out there, and plenty more yet to premiere. You can find some of them on our summer TV premiere schedule, and you can hit up our network rundown and our cable/streaming rundown for what shows have been renewed and cancelled.
Your Daily Blend of Entertainment News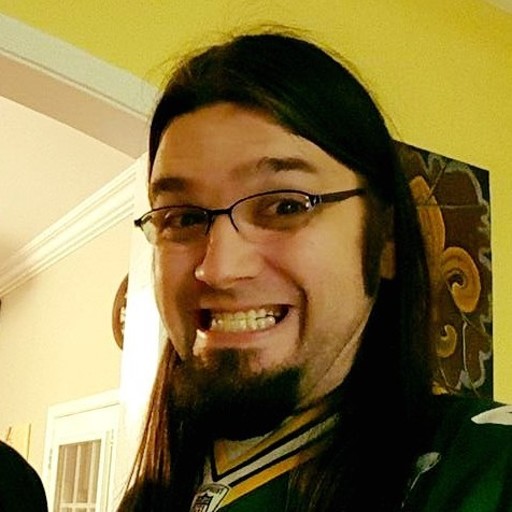 Assistant Managing Editor
Nick is a Cajun Country native, and is often asked why he doesn't sound like that's the case. His love for his wife and daughters is almost equaled by his love of gasp-for-breath laughter and gasp-for-breath horror. A lifetime spent in the vicinity of a television screen led to his current dream job, as well as his knowledge of too many TV themes and ad jingles.