Taboo With Tom Hardy Renewed For Season 2 On FX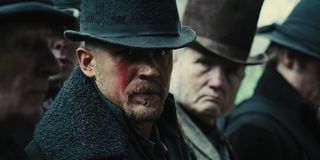 FX has decided to see what Taboo has in store for Season 2. The FX series, which also airs on BBC 1 in the UK, features and was created by Tom Hardy with the help of Steven Knight and Tom's father, Chips Hardy. Hardy's performance--and grunting--as James Delaney has won over both the networks and audiences alike, and FX announced today that it will be back for another round, noting the show's ratings as a reason to be excited about a second season.
In its first season, Taboo managed to net around 5.8 million viewers weekly across linear and non-linear programming, although it should be noted that is counting worldwide viewers, all the people who recorded the episode and more. The show's American premiere numbers alone showed the highest delayed viewing boost in FX history with about 3.43 million tuning in total. The show has also gotten some love from critics, many of whom have enjoyed the original storytelling as well as hailed Tom Hardy's performance as nothing short of phenomenal.
In the series, Hardy plays James Delaney. Presumed dead early on in the drama, James returns to London to attend the funeral of his father, Horace. James then squares off against the East India Company who is attempting to buy his father's land for their trade route. Knowing the land will skyrocket in price following the conclusion of the American war, James declines and sets off a chain of events that pits him against one of the most powerful companies of the 1800s. Major spoiler alert in the following sentence! The ending of the season saw Delaney and friends looking to settle in America, so we're hoping for a more explosive start in Season 2 compared to the slow burn of Season 1.
So now that Season 2 is a surefire thing, how long does the ride last? The initial plan for Taboo is that the show will last 3 seasons. That's according to writer Steven Knight, who didn't rule out an extension past that point in a recent interview. The first season was only 8 episodes, and judging from the episode setup of Knight's other series, Peaky Blinders, it's not likely the series will extend the second or third seasons of the series too far beyond, if at all past 8 episodes each. That's not a gospel truth, mind you, it just seems that Knight has a penchant for a series that's shorter rather than long. Even his British series from the late 90s, The Detectives, only ran for a little over 30 episodes, so cherish each episode of Taboo that you get!
It's early, so there's no official return date for Season 2 of Taboo other than "2018" as of yet, but we'll be sure to keep you updated when FX reveals a Season 2 premiere date. As for Tom Hardy, you'll be seeing him in Dunkirk and maybe Star Wars: The Last Jedi before he returns to Taboo, so keep an eye out for them there. Did you miss the boat on this one? Check out our midseason premiere guide and mark your calendar to ensure something like this doesn't happen again!
Your Daily Blend of Entertainment News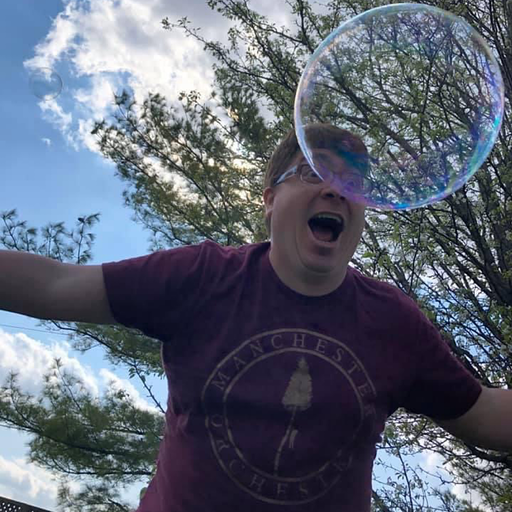 Mick contains multitudes and balances his time reporting on big happenings in the world of Star Trek, the WWE, reality television, and other sci-fi shows.