Doom Patrol: Most Exciting Moments From The New Extended Trailer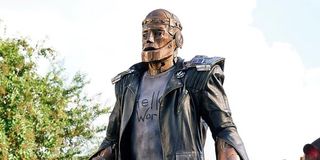 DC Universe's third original series will be Doom Patrol, and all signs point to it as the wildest of the originals to date. The backdoor pilot of Doom Patrol in an episode of Titans introduced some characters who were bound to be wildly different from Dick Grayson and his not-so-merry band of heroes, but not a whole lot of Doom Patrol footage was released ahead of the premiere.
Fortunately for those still on the fence about checking out the show, DC Universe released an extended trailer (which you can view below), and we've pulled out the most exciting moments that may get you hyped about what will happen in the new series. (You can also check out our review.)
Cliff Steele Learns How To Walk As Robotman
As even those unfamiliar with DC Comics canon can probably guess, Robotman is a robot with the mind of a man, and we've known for a while that Brendan Fraser would play the role in the flesh via flashback (as seen in the trailer) and voice the character when he's in his robot form. Given that Cliff will go through a terrible physical and emotional trauma to transition into his robot form, it stands to reason that he won't immediately be up and about.
The extended trailer shows that living -- or "living," as may be the case -- as Robotman will be a learning process for Cliff, but he'll take big steps toward embracing a superhero future. Will it be dysfunctional? Probably. That doesn't mean it won't be epic. What journey doesn't start with baby steps anyway?
Rita Farr Becomes Elasti-Woman
As Titans viewers saw in the backdoor pilot for Doom Patrol, former movie star Rita Farr isn't a fan of her powers, which is quite understandable. The beautiful woman had been a leading lady of "pictures" back in the 50s, and her appearance was important to her. It was therefore a deep tragedy for her when an accident turned her into somebody who could turn into... well, a blob when she got too stressed. Her life as a movie star was ruined, but how?
Doom Patrol will evidently show her origin story as the future Elasti-Woman, and the trailer reveals that she gains her powers after falling through a rickety bridge while filming a picture in Africa. This evidently happens after she angers most of the workers on set; does that mean that nobody exactly rushes to save her? Could her fate have been prevented? Only Doom Patrol will show. No wonder she's in the mood for a mint julep by the end of the trailer.
Victor Stone's Explosion
Cyborg is a major character in many DC Comics projects, and the story of his transformation from Vic Stone to the superhero known as Cyborg has been told time and time again. Although we can't say too much about his arc in Doom Patrol based just on this trailer, the look at the explosion that will presumably end his life as Vic indicates that Doom Patrol is putting its own twist on the story.
Vic doesn't appear to be in a lab alone or with his dad, as other adaptations have shown him. No, Doom Patrol's Vic is working with his mom, and he gets mad and swipes at a tray of chemicals. This seems to set off an explosion that will take out part of Vic's body and evidently kill his mother. Is this how it really went down, or is it a false memory or trick?
Eric Morden Becomes Nobody
The big bad of Doom Patrol will be Mr. Nobody, formerly known as Eric Morden and played by the unforgettable Alan Tudyk. When news of Tudyk's casting broke, it was revealed that Morden would become Mr. Nobody due to experiments by ex-Nazis in post-war Paraguay. He comes out of the ordeal as "a living shadow," and given the power of draining the sanity of others.
Mr. Nobody presumably won't be an easy man to reason with, as he was driven insane by what was done to him. It's not clear in the trailer what exactly is done to him, but he's clearly locked in a chamber of some sort. He's seen yelling "The mind is the limit!" as he appears to be torn apart within the chamber. Will what happened be bad enough for fans to sympathize with Mr. Nobody, or will he be a total bad guy?
Larry Trainor Is Very Negative
Larry Trainor was a test pilot back before his life was turned upside down, and he kept a very big secret from his wife and kids. Unfortunately, he lost his chance at a life with one of the people who loved him after he encountered some kind of radiation on a flight, and he somehow survived being horribly burnt in the subsequent crash. Larry became Negative Man, and his powers are still somewhat unclear after the extended trailer.
The energy inside of him seems to be sentient and capable of leaving and reclaiming him, and a moment in the trailer shows him facing what looks like a person made of energy. He also seems to be one of the members of the team who is particularly hesitant about pursuing a heroic path. Why is he so hesitant? Can he hold the energy in at will, or does it burst out of him whenever it likes? Can he exist in the present without the bandages around his face? Hopefully Doom Patrol won't wait too long to deliver some answers.
Jane Goes Crazy
And then we have Crazy Jane! The fourth member of the Doom Patrol team looks like she could be both the biggest asset and the biggest wild card. Crazy Jane has many personalities, and those various personalities come with various superpowers. Some of them also look pretty frustrating to have as a housemate. The shimmer effect as Jane switches personality is kind of eerie, and it definitely indicates that we should keep our eye on her. Will she help or hurt more in the long run?
It does appear that something was done to Jane in her past that turned her into Crazy Jane. At this point, I'm wondering if all of Jane's personalities are a result of experiments done to her or if she already had her many personalities, and the tests simply made her life worse.
A Town, Or A Hole In The Ground?
The Doom Patrol members probably aren't going to have much of a choice but to step up, based on what happens to a town in the trailer! What looks like a giant sinkhole seems to have opened up in the middle of a down, and it looks more like a sinkhole that leads to another reality or dimension than one that just leads down.
The foursome is on the scene at some point, which raises the question: did they cause the sinkhole? Did the sinkhole happen, and they raced to the scene to try and help? Is this a naturally-occurring phenomenon, or did Mr. Nobody have something to do with it? Whatever the answers may be, the giant hole in the town doesn't bode well for the folks who live there. To see all of these characters and twists in motion, take a look at the full trailer!
Doom Patrol premieres on DC Universe on Friday, February 15. It is the third DC Universe original, following Titans in 2018 and Young Justice: Outsiders back in January. If Doom Patrol puts you in the mood for superhero action on the small screen, there's plenty to be found in the Arrow-verse. For some non-superhero action, check out our midseason TV premiere schedule.
Your Daily Blend of Entertainment News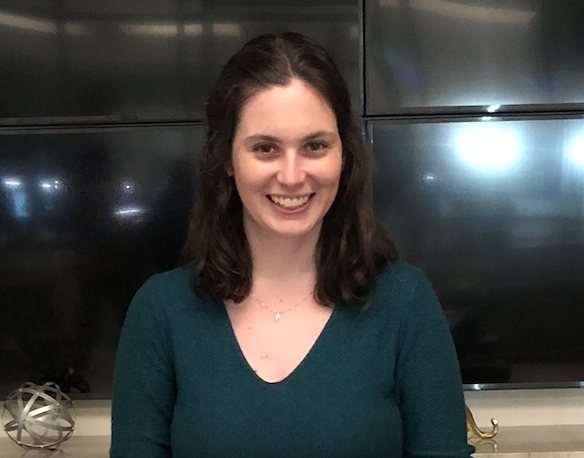 Laura turned a lifelong love of television into a valid reason to write and think about TV on a daily basis. She's not a doctor, lawyer, or detective, but watches a lot of them in primetime. Resident of One Chicago, the galaxy far, far away, and Northeast Ohio. Will not time travel and can cite multiple TV shows to explain why. She does, however, want to believe that she can sneak references to The X-Files into daily conversation (and author bios).