WWE Superstars React To King Kong Bundy's Death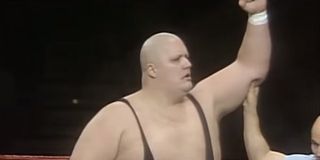 Another WWE legend from the company's early days, King Kong Bundy, has passed away, and his death has sent shockwaves throughout the wrestling community. Bundy, born Christopher Alan Pallies, died of unknown causes at 61 years of age, and left behind a legacy as one of the most celebrated and respected big men in the sport.
Clearly, he meant a lot to those in the industry, as evidenced by the many who took to social media to celebrate his life. Hulk Hogan was of course one of the first, and King Kong Bundy's run in the WWF was a big part of the Hulkster's career. He paid homage to one of his chief early rivals in the wrestling world, hinting at the many good times they shared outside of the ring.
Hulk Hogan was one-half of arguably King Kong Bundy's most iconic match, which took place in a steel cage at WrestleMania 2. Hogan ended up winning the match, and Bundy alternated from tag team to singles competition from that point on. Bundy's last match in the then-WWF happened in 1995, for a 20-man battle royale on Monday Night Raw.
Though his star power within the company diminished as time went on, King Kong Bundy was still revered amongst wrestlers. Current legends who were essentially nobodies during his prime looked up to him, as evidenced by Mick Foley's shout out to Bundy on Twitter.
Beyond inspiring future greats like the persona-swapping Mick Foley, King Kong Bundy served as an inspiration for scores of big men that would find fame in the WWE in the years to come. With his imposing height and weight, Bundy helped push the popularity of different types of large-frame athletes. What he lacked in height, he made up with domineering strength and a mean streak that was heightened by his partnership with legendary heel manager Bobby Heenan.
Though King Kong Bundy's legacy wasn't as prolific as some others in the WWE, parts of his character lived on. For example, the cocky "five-count" that he instructed referees to use lived on through the current wrestler and New Day member Big E Langston, who borrowed the gimmick in his early years. Langston shared a few words of his own.
King Kong Bundy's legacy is all the more impressive since he's one of the most notable WWE legends to have never held a major title. His respect within the wrestling community seems to come from his persona, which is far removed to the angry and heartless enforcer he was seen as in the ring. Those who knew him say Bundy was a funny guy, and overall a joy to be around.
This includes Kevin Owens, who recalled first working with King Kong Bundy when he was in the independent circuit. True to what others have said, Owens remembers Bundy to be nothing other than a delight to be around.
Despite his legendary status amongst the WWE universe, King Kong Bundy has yet to be inducted into the WWE Hall of Fame. It's not entirely surprising, given the honor has eluded quite a few big names over the years, but it's already something that some on Twitter are asking the company to honor him with posthumously.
So far, no developments have been announced on that front. With that said, top brass seems to be aware of the fan's wishes. Triple H's comments on his tweet are littered with requests from folks wanting to see King Kong Bundy get inducted ahead of the next WrestleMania. (You can read his tribute below.)
The WWE did put out an official statement about King Kong Bundy's death, and their description of the athlete is right on the money, down to the five-count reference.
CinemaBlend would like to offer its condolences to the family of King Kong Bundy, and wish them well during this difficult time.
Your Daily Blend of Entertainment News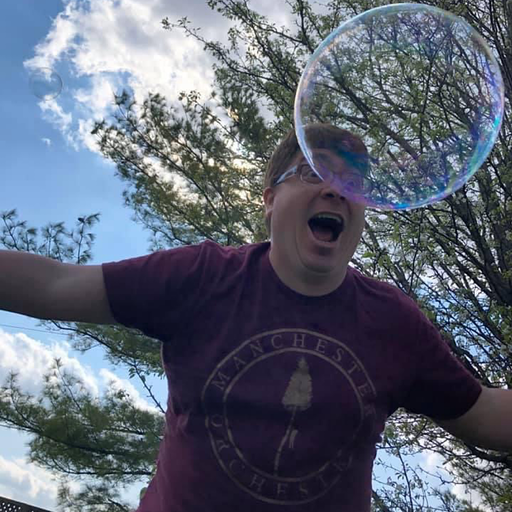 I like good television but also reality television. His day largely consists of balancing his workload between reporting on the latest and greatest news in Star Trek and other sci-fi, as well as 90 Day Fiancé, WWE, Big Brother, and more.