What The Night King's Goal Is For Season 8, According To The Actor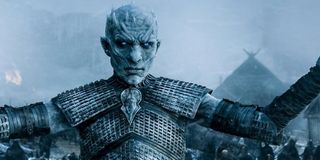 Game of Thrones actors are constantly finding themselves in press interviews, trying their best to ensure the secrets of the show's final Season 8 don't leak out too soon. Stars like Kit Harington have a lot of experience in that struggle, but Slavic actor and stuntman Vladimir Furdik is no such expert. The Night King portrayer recently gave a rare interview in which he revealed a big part of his character goal in the new season.
The Night King is on a mission to kill someone, which isn't so unbelievable, but who is it? Jon Snow is probably the character he's most familiar with, and as Vladimir Furdik teased, some weird moments happened between them in the past, with another odd encounter on the way.
Jon Snow is certainly a target worth killing, and not just to undead monsters, but is he really the target Furdik is referring to? If not, who will that mysterious character be tracking down when Game of Thrones returns?
We can hope it's not Lord Beric or Tormund, who were revealed to be still standing after the Wall fell. The Night King knows of them, but they're likely too minor to take up too much of his revenge mindset.
Besides those aforementioned, the Night King also got a glimpse of Daenerys. He might conclude that her dragons would be hard to handle if she were gone, so he could end up gunning for her when Season 8 kicks off. If so, Dany better have some good cover so she can avoid his ice spears and that cannon of a throwing arm he's got.
There is another option here. It's possible the Night King is drawn to Winterfell because he wants to kill Bran Stark. The Night King was made aware of Bran's powers when he tried to spy on him through the use of birds, so perhaps he knows Bran is the key to defeating him? This seems like the smartest choice, and would explain why Winterfell appears to be a major battleground at some point.
Vladimir Furdik shared more about the Night King with EW, including some background on what separates him from the other characters. Besides the fact that he's a mystical being, of course, the Night King has a real ax to grind and he's apparently without a compass to encourage him to pursue anything less than his most evil desires.
The brief bit about the Night King's origins is interesting, and is perhaps a question that Season 8 may explore. Bran has that weird Three-Eyed Raven ability to know everything now, so is it possible he knows who the Night King was, as well as the key to defeating him?
Or, as another popular theory posits things, what if Bran is revealed through some weird turn of events to also be the Night King? Would he need to destroy his body to complete the transformation?
Both Night King's intentions and his target will be revealed soon enough, as Game of Thrones Season 8 premieres on HBO on Sunday, April 14, at 9:00 p.m. ET. Keep up with CinemaBlend all season long for reveals, predictions, and analysis, and head over to our midseason premiere guide to see what else is on television in the coming months.
Your Daily Blend of Entertainment News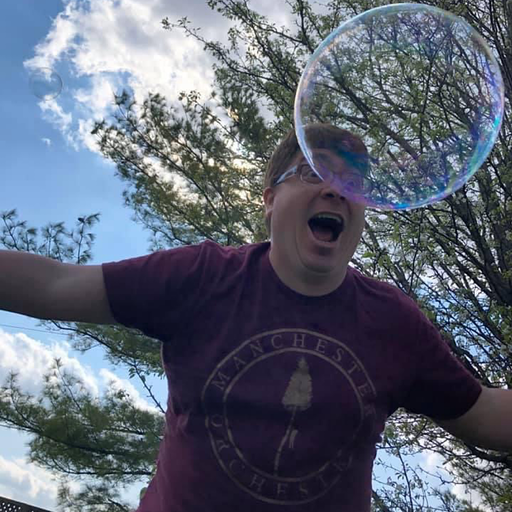 Mick contains multitudes and balances his time reporting on big happenings in the world of Star Trek, the WWE, reality television, and other sci-fi shows.