What Topher Grace Has Been Up To Since That '70s Show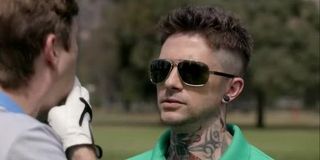 When people hear the name Topher Grace, they probably think of That '70s Show. That's not a bad thing, necessarily, although remembering the big show he did over a decade ago is a bit of a disservice to the projects he's been part of in Hollywood since.
For those who can't readily think of all those post-Eric Foreman career moves, here's some of the major appearances he's had in both television and film since the Fox series came to an end. (Though it's worth mentioning that he is down for a revival of That '70s Show at some point.)
Spider-Man 3 (2007)
This is probably the second project that comes to mind when people think of Topher Grace, and bears some responsibility for why he left That '70s Show ahead of its final season. Unfortunately, Spider-Man 3 got less acclaim than the first two movies in the Sam Raimi trilogy, and Grace's Eddie Brock didn't get much praise (even from himself). Neither did Tom Hardy's Brock, although Grace didn't get the luxury of a sequel like he did.
The Simpsons (2008)
Much like many celebrities before and after him, Topher Grace has done a guest spot on The Simpsons. This episode is particularly good, however, as "The DeBarted" introduces Topher Grace's Donny in a story similar to The Departed. Donny is a rat for Principal Skinner and informs on Bart's pranks in exchange for rewards. Bart inevitably finds out, and together, they turn the tables and create an ending almost as iconic as the movie it's based on.
Valentine's Day (2010)
On paper, Valentine's Day seems as though it was constructed to be an American version of Love, Actually. While the film knocked it out of the part in casting a bunch of big names and creating a story that intertwines stories within each other, it failed in execution. Topher Grace is just one of the many notable names in this largely forgettable film, which remains the first and one of few feature films to feature Taylor Swift.
Predators (2010)
It's not often one can say a role in the Predator franchise is a highlight in an actor's career, but Topher Grace can say that. The actor was leery to take a role in Predators for that reason, but upon reading the script, he told Bloody Disgusting he likened it to the Aliens of the Predator movies. His instincts weren't off, and while it wasn't given incredible reviews, it remains the second highest-acclaimed film of the franchise to date.
Take Me Home Tonight (2011)
Topher Grace got his big break doing a show about the '70s, so why not take a crack at the '80s? Grace plays a grad student thinking about what he's going to do with his life which, as is the case in most movies, means he's about to go on an epic adventure. He does just that in a movie that didn't win a lot of praise, but may be enjoyed by fans of '80s movies.
Interstellar (2014)
Topher Grace had a smaller, but notable role in Interstellar, as he played Murph's friend Getty. The two share a kiss at one point in the film, and while that's not a major plot point of the film, it is a notable scene that elevates the minor character somewhat. That said, can anyone really consider a role in a Christopher Nolan film a small role?
American Ultra (2015)
Years after Spider-Man 3, Topher Grace got another chance to play the villain in a role opposite Jesse Eisenberg in the action-packed American Ultra. For a movie where it feels like everyone is in a role they're not accustomed to, Grace does well as the baddie with a performance that can actually make one's blood boil while watching. To be honest, if he had this same energy when he played Venom, the movie might've turned out better.
Drunk History (2015)
Lots of actors have done Drunk History, but that doesn't make Topher Grace's appearance on the Comedy Central series any less noteworthy. Grace appeared as Milton Bradley in the "Games" episode, in a performance that detailed the famed game-maker's early exploits. It may not be the most memorable celebrity appearance on Drunk History, but it doesn't have to be to get a laugh from anyone who enjoys good comedy.
Workaholics (2017)
Topher Grace found his way into Workaholics in the show's final season and portrayed the tatted-up drug dealer Noel. Part of the humor is just how different Grace looks in the role, but he also has a good bit where Ders is trying to sexually dominate him with a golf ball trick that is as funny as it probably was a choking hazard. Seriously, does anyone else get nervous he's going to swallow one of those while watching?
War Machine (2017)
Brad Pitt's Netflix film War Machine features Topher Grace in a movie that is based off the non-fiction work The Operators: The Wild and Terrifying Inside Story of America's War in Afghanistan. Grace plays a former lobbyist who becomes Brad Pitt's General Glen McMahon's civilian media adviser. While critics have complained about the general execution of the story, the talent and acting of the cast make this one worth checking out.
Get Shorty (2017)
Those who have Epix may have noticed Topher Grace in Get Shorty as Tyler Mathis. The actor only had a couple episodes he appeared in for Season 1, and unfortunately wasn't on board back when the series returned for Season 2 in 2018. There's been no word on whether or not he'll ever return, but we got our hopes up because we're loving that beard and long-haired look.
BlacKkKlansman (2018)
One of the biggest roles Topher Grace has taken in recent years, BlacKkKlansman puts the actor in the shoes of former Grand Wizard of the Ku Klux Klan, David Duke. That's a rough role to take, and Grace even received a threatening phone call following taking on the role. Despite that, he played the part and, in the process, gave one of the best big screen performances of his career.
Love, Death & Robots (2019)
Netflix subscribers can enjoy Topher Grace on one of its most-bizarre original series to date, Love, Death & Robots. The short features a couple who discover a lost civilization inside of their ice box. It's a short watch, and while the acting is goofy, it fits within the frame of the short given all that's going on. This is one to put on while figuring out what to binge for the rest of the night.
Do you have a favorite performance from this list that other Topher Grace fans should check out? Feel free to share in the comments below, and give a listen to Grace's excellent new podcast called Minor Adventures with Topher Grace, which recently had That 70s Show co-star Wilmer Valderrama as a guest. Check out CinemaBlend for all the latest news on the hottest movies and television shows.
Your Daily Blend of Entertainment News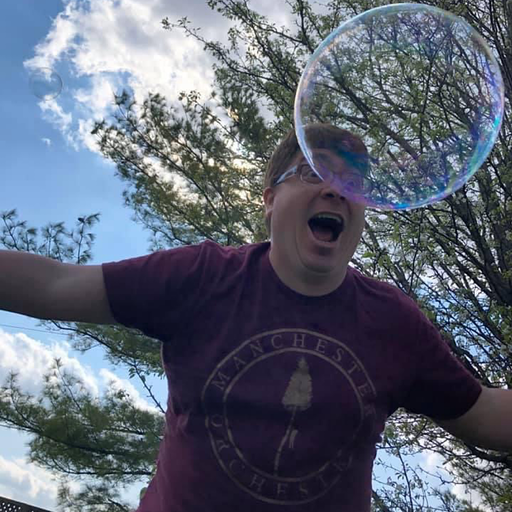 Mick contains multitudes and balances his time reporting on big happenings in the world of Star Trek, the WWE, reality television, and other sci-fi shows.