Why The Orville Needs A Season 3 After That Bonkers Season 2 Finale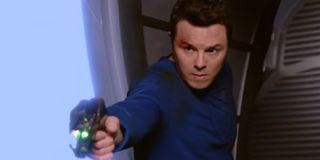 Warning! The following has spoilers for The Orville's "The Road Not Taken." Read at your own risk!
The Orville has brought Season 2 to a close with an exciting two-parter. After a strong sophomore season and a bonkers (but really good) season finale, it's safe to say Seth MacFarlane's series has done all it can to convince Fox it's worthy of a Season 3 renewal. For anyone not so sure, here's what made "The Road Not Taken" one of the best sci-fi episodes in recent memory.
To start, it was incredibly ambitious of The Orville to go into its season finale with an alternate timeline episode. The episode exposed viewers to a completely new world, fleshed out that world, and somehow found a way to set everything in place within an hour without anything feeling rushed. That takes some damn good storytelling to pull off, although few doubted the show's team was capable of that after some of the other episodes seen this season.
Oh, and it managed to pull off a surprise cameo with Halston Sage reprising her role as Alara in the alternate timeline. It would be great to learn that Alara could return to The Orville in a new season, even if it is another fleeting cameo. After all, after that tease that she and John had a history in the alternate timeline, it would be cool to see something happen between them down the road.
There's also the ending of the episode, which seems to have set the timeline right. With that said, all The Orville viewers saw was that Kelly accepted Ed's offer for a second date, and it's still possible the mind wipe didn't fully take. What if Kelly still had all her memories from the future, but Dr. Finn's arrival convinced her to go back on her decision to reject Ed and change the timeline?
There's also a chance that the memory wipe worked, but things won't play out exactly the way they originally did anyway. The Orville left the door open for some changes by not going back to the present after Kelly accepted the date, so we'll just have to speculate until a new episode proves otherwise, or someone in the cast or crew spills the beans on what's going to happen next.
At the moment, The Orville's renewal status remains uncertain. While Fox hasn't renewed the sci-fi drama, it wasn't dumped back when The Gifted was cancelled not that long ago. Some have seen that as a positive sign that it will come back, but with no news at the moment it feels like making a fall premiere would be incredibly optimistic.
CinemaBlend will keep an eye on The Orville, and be sure to report if the Fox series is returning for Season 3. Don't forget to stick with the site for other entertainment news in the world of television, movies, and pop culture.
Your Daily Blend of Entertainment News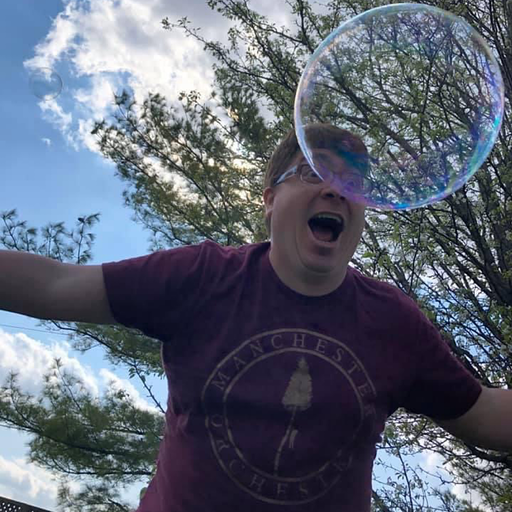 Mick contains multitudes and balances his time reporting on big happenings in the world of Star Trek, the WWE, reality television, and other sci-fi shows.