NCIS: Why Each Of The Major Cast Members Left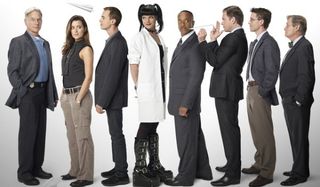 Since its debut in 2003, CBS's NCIS has been a runaway hit when it comes to crime procedurals, as well as television in general. With its fortunes in the ratings game still ranking among the longest and most successful runs for a show of its type, as well as two spinoffs to its name, the franchise is only rivaled by the likes of shows like NBC's Law & Order universe.
Want to binge watch NCIS and more of your favorite shows? Get a week of CBS All Access FREE! Sign up here.
With such a long run comes character departures, be it through circumstances such as plotlines running their course or through disputes that sadly sour relations between cast members. The departed NCIS cast has cited quite a few different reasons for their characters quitting or being killed off the show, and the history is as interesting as the cases that Special Agent Leroy Jethro Gibbs and his team of NCIS professionals have solved.
With that in mind, grab your gear and read this rundown of the major cast members who left NCIS, and the reasons why they left the team.
Why Sasha Alexander (Caitlin Todd) Left NCIS
Sasha Alexander's Special Agent Caitlin Todd was a key cast member in the early days of NCIS's climb to the top of network TV. With the entire pilot episode showing her co-operation with Mark Harmon's Leroy Jethro Gibbs, and her eventual hiring onto the NCIS team, Caitlin was there when it all started.
But after two seasons of action, and a potential flirtation with fellow agent Anthony "Tony" DiNozzo, Cait was killed in the line of duty by a terrorist who got the drop on her. The real life circumstances that saw Sasha Alexander leave the NCIS cast have been spoken about by herself, as well as series co-creator Donald Bellisario, and as it turns out the workload was the defining factor in Alexander's departure.
The schedule was apparently too much for the NCIS actor to keep up with, and as a result, she asked to be written out of the show and released from her contract. Despite leaving the show so early, and under such circumstances to her character, Sasha Alexander was able to bring Caitlin Todd back in various guest spots during Seasons 8, 9, and 12 of NCIS.
Why Lauren Holly (Director Jenny Shepard) Left NCIS
Lauren Holly was one of the first change ups on the NCIS regular cast, as her character Director Jenny Shepard was brought in as the new head of NCIS in Season 3. While she started as a recurring guest, Holly eventually became a full time addition to the NCIS cast for two regular seasons, both as a professional foil and old flame to Mark Harmon's Special Agent Gibbs.
But according to Lauren Holly herself, between becoming bored with the role of Director Shepard and a decision made by the powers that be, Jenny Shepard was killed off pretty conclusively toward the end of NCIS's fifth season. Not only was Shepard diagnosed with a fatal illness during the course of that season's story, but she was eventually killed in a shootout when an old mission's failure came back to haunt her.
Though, as any good TV writer will tell you, that doesn't stop a character like Director Jenny Shepard from cropping up in a guest appearances every now and then, which is exactly what happened in Seasons 9 and 12 of NCIS.
Why Cote de Pablo (Ziva David) Left NCIS
After the death of Caitlin Todd in the second season finale of NCIS, there was a feeling the team was missing a major component within its operations. Though her time on the show was short, Sasha Alexander's character was vital to the mix, and someone needed to fill the void. Enter Cote de Pablo's legendary Ziva David, a Mossad agent who eventually joined the team after helping hunt down Ari Haswari, the terrorist who assassinated Special Agent Todd at the end of Season 2.
Cote de Pablo left NCIS after nine seasons because she didn't like where her character, Ziva David, was going in the show's story. Apparently, Ziva was going back to Israel, which would lead to her becoming "an unfortunate, miserable woman." Though Cote de Pablo didn't totally close the door totally on returning to the NCIS cast in her departure, as she mentioned that she would never be open to returning until someone could write Ziva a story that was worthy of her character.
Surprisingly, as recent seasons have revealed, Ziva David as very much alive in the world of NCIS. So there's always the possibility that she could come back in the flesh, provided the writing staff find a good reason, as well as the right opportunity, to bring Ziva back as the bad-ass character she's always been known to be.
Why Michael Weatherly's Tony DiNozzo Left NCIS
One of the original NCIS agents to not only originate his character at the beginning of the show's run, but also in the two-part backdoor pilot written into Season 8 of JAG, Anthony DiNozzo was one of the longest-remaining fixtures in the NCIS cast at the time of his departure. With a smart-assed charm, but the ability to be deadly serious when the situation called for it, Tony was a character important to the chemistry of the entire team.
Michael Weatherly personally stated that he left NCIS because he wanted to spend time with his family, as well as pursue other projects as not only an actor, but also a producer. In addition to those reasons, it felt like Tony DiNozzo's time on NCIS was limited the moment Cote de Pablo's Ziva David left the show, seeing as the two were so inseparable throughout the series.
After thirteen seasons as part of the NCIS cast, Michael Weatherly started a new show on CBS, Bull, which was based on Dr. Phil McGraw's previous career as a jury consultant. As for Tony's final fate, he's raising his daughter from his relationship with Ziva in France.
Why Pauley Perrette (Abby Sciuto) Left NCIS
While NCIS certainly had its fair share of cast departures, the departure of Pauley Perrette and her beloved character Abby Sciuto has to be one of the more complicated stories of the entire series' run. Everyone's macabre, farting, hippo-loving, Caff-Pow drinking lab tech was a fixture on the show since the JAG two-parter that started it all. Surprisingly, when it came time for her character's departure from NCIS, a bit of a history started to develop.
Pauley Perrette initially stated her decision to leave NCIS after 15 seasons as lovable oddball Abby was because she felt the writing was on the wall, and that God made that path clear for her to leave. She made the announcement herself on Twitter, so it wasn't used as a "cheap TV ploy." Of course, that story would give way to a narrative that was a little more complicated.
Eventually it came out that "multiple physical assaults" were allegedly the driving force behind her departure. Those assaults were revealed to be alleged attacks by Mark Harmon's dog on an unidentified crew member. After which, Harmon still brought his dog to work, which in turn led Perrette to speak out for those who felt the situation was wrong. After some time and tension, leading to Mark Harmon and Pauley Perrette filming on separate schedules, Perrette's Abby exited NCIS at the end of Season 15, along with Duane Henry's Clayton Reeves.
Why Jennifer Esposito (Alexandra Quinn) Left NCIS
Jennifer Esposito's Alexandra Quinn was one of two characters created by former showrunner Gary Glasberg, joining NCIS in Season 14 to add to the ever-changing roster of personnel available to Gibbs and his team. Though just as quickly as she had joined the team, Esposito's new character left.
Sadly, Glasberg's untimely passing at the age of 50 left the show in a bit of a lurch. While his death would lead to another character being written out, Alexandra Quinn's fate was always meant to be a little more short term. At least, that's what Jennifer Esposito herself said on Twitter, in response to fans who were wondering why she had left the NCIS cast.
Apparently, Alexandra wasn't meant to be on the show for that long, and her departure from NCIS wasn't as surprising as it seemed. Though there's always a chance that Alexandra Quinn could return at some point, as she merely departed the team to care for her mother, who was last mentioned as diagnosed with Alzheimer's Disease.
Why Duane Henry's Clayton Reeves Left NCIS
An agent first posted in NCIS's more international realm, Clayton Reeves eventually found himself as part of the DC team roster from Season 13 to Season 15. A charming addition to the team, his role was sadly cut short due to unforeseen circumstances.
Played by actor Duane Henry's NCIS character, Clayton was another whole cloth creation from previous showrunner Gary Glasberg. While Glasberg's passing wasn't implied as a reason for Alexandra Quinn's departure, it was cited as the reason why NCIS soon found itself short another agent.
According to remarks made by Duane Henry, Clayton Reeves being written out of the show on Abby's final episode, "Two Steps Back," serve a particular purpose. Apparently, the creative team that took over NCIS after Gary Glasberg's passing weren't entirely sure what should be done with the character, and as a result, Clayton was killed in Season 15's finale.
With NCIS renewed for Season 17, the crime-fighting train will keep rolling over at CBS for the foreseeable future. Which means that, without question, there will probably be some more departures on the horizon, as even the staunchest of co-stars will undoubtedly find their limits tested by the show's interminable success.
For now though, NCIS continues to air Tuesday nights on CBS, at 8 p.m. ET. And if you're interested in learning what these former cast members have been up to since their various points of departure, you can read all about it in the guide we've provided.
Your Daily Blend of Entertainment News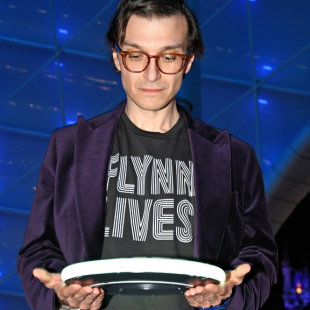 Senior Movies Contributor
CinemaBlend's James Bond (expert). Also versed in Large Scale Aggressors, time travel, and Guillermo del Toro. He fights for The User.