That '70s Show Cast Ranked By Success Outside Of The Show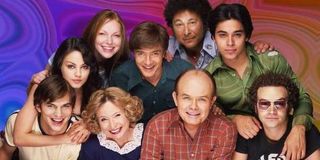 (Image credit: Fox)
They were just a mixed bag of kids from Wisconsin in the later years of the disco era, hanging out down the street, doing the same old thing they did last week. Yet, that simple premise happened to become one of the most endearing sitcoms of the past quarter century: That '70s Show. Groovy, right?
But what That '70s Show is best known for, outside of still holding the record for the Fox network's second longest-running sitcom from 1998 to 2006, is launching the careers of some of Hollywood's top talents, and even giving a few veterans their shining moments as well. How do the successes of the That '70s Show cast measure up outside "The Circle"? Who came out "all alright" and who has "not a thing to do?"
Let's see how the That '70s Show cast has turned out by ranking their careers from least successful to megastar status.
Danny Masterson (Steven Hyde)
Steven Hyde was the guy your parents would forbid you from hanging out with, and often for good reason. In That '70s Show, Danny Masterson (the brother to Malcolm in the Middle's Christopher Masterson) portrayed the smart-mouthed stoner as a lovable, misunderstood young man with a heart of gold and an ear for Led Zeppelin.
However, Masterson's reputation has not measured up to that of his troubled onscreen persona. While the actor later found some success after That '70s Show appearing in 2008's Yes Man with Jim Carrey, leading the TBS sitcom Men at Work, and the Netflix hit The Ranch with former co-star and friend Ashton Kutcher, he was fired from the show in 2018 amid rape allegations. Earlier allegations resurfaced in the wake of the #MeToo movement, leading to his Ranch character James "Rooster" Bennett being written out in the middle of the third season.
While he does have a few projects on the horizon, including the supernatural thriller In Limbo and the dark comedy Killing Winston Jones with Richard Dreyfuss, Danny Masterson's career has certainly seen setbacks recently and we'll have to wait and see what happens in the future.
Debra Jo Rupp (Kitty Forman)
While sitcom mothers were always undisputedly squeaky clean, Kitty Forman could only wish to be June Cleaver, if it were not for having a staunchly divisive husband, two rebellious children, and a not-too-subtle drinking problem. But Debra Jo Rupp's charm made it obvious why the That '70s Show cast always ended up at the Forman household to pass the time.
But where has Debra Jo Rupp been up to since? A little bit of everything, really, landing bit parts on various TV hits such as This Is Us and a recurring guest spot on Kutcher's The Ranch. Before being cast on That '70s Show, her most recognizable appearances were as Jerry Seinfeld's assistant in two episodes of Seinfeld and as Phoebe's sister-in-law, Alice Knight Buffay, on Friends.
Outside of That '70s Show, you cannot really call Debra Jo Rupp a household name. However, while Kitty Forman may remain the role of her life, she is sure to pop up as a familiar face in something you might even watch today.
Don Stark (Bob Pinciotti)
Bob Pinciotti, father to Laura Prepon's Donna, was the goofy next-door neighbor you would always love to see get picked on, even when his frequent misfortune (divorce, bankruptcy, Red's constant ridicule) made you feel some sympathy for him. Not to mention, Don Stark probably got the part by appearance alone, looking as if some suburban, 1970's dad jumped right out of a vintage road trip photo.
But when Don Stark isn't rocking the Bob fro, he has lent his talents to a variety of projects on the big or small screen for more than four decades. He still does not shy away from comedy, having starred as a former addict on Marc Maron's semi-autobiographical series Maron, but has gotten serious appearing in Supernatural and the second season of American Horror Story. He even has the bragging rights to call himself part of the Star Trek mythology, having starred in the Deep Space Nine series and the 1996 feature film Star Trek: First Contact; he also had a brief role in the Best Picture Oscar winner, Green Book.
Like his fellow parental characters in That '70s Show, Don Stark may always be remembered best as Bob Pinciotti, but his full resume is bigger than Bob's hair.
Kurtwood Smith (Red Forman)
While Kitty Forman was the one who kept her son and his friends welcome in their house, her husband Red was the one who kept them in fear. This war veteran with a tendency to threaten people by placing his foot where the sun don't shine was played by acting veteran Kurtwood Smith, whose early work proves he was born to play Red.
Smith's role as the demanding father to Robert Sean Leonard's Neil Perry in Dead Poet's Society makes Red Forman look more like Bob Pinciotti by comparison, but his most notable antagonistic role would be as the man who took on Alex Murphy in RoboCop. While Kurtwood Smith's face still appears on television from time to time, his voice has become just as prolific, whether he is guest-starring on Rick and Morty or playing Commissioner Gordon on Beware the Batman.
With a legacy like that, Red looks even more intimidating, huh?
Wilmer Valderrama (Fez)
Fun fact: "Fez" actually stands for "Foreign Exchange Student." While that may have been a joke at the expense of the That 70s Show gang's spunky, ethnically ambiguous friend, Wilmer Valderrama must have felt that way when he first landed the role, given how little acting experience he had and how little English he spoke at the time.
Valderrama, who grew up in Venezuela, hit it off strongly with the cast and has maintained strong friendships with them since. In fact, outside of acting, in 2007, he went into business with Ashton Kutcher and Danny Masterson by opening up the Italian eatery Dolce Enoteca e Ristorante, which closed in 2012.
While some may always just see him as Fez, Wilmer Valderrama has risen above typecasting, having garnered a prominent career in television, with roles on Grey's Anatomy, From Dusk Till Dawn: The Series, the title role of animated children's program Handy Manny, and, currently, as Nick Torres on NCIS. Fez really did grow up. We're so proud!
Laura Prepon (Donna Pinciotti)
What a lucky guy Eric Forman was. Donna Pinciotti was the perfect girlfriend: a saucy redhead who loved Eric unconditionally, enjoyed playing basketball, and would often put up with his Star Wars obsession without a hitch. Laura Prepon's performance was so genuine, it made it easy to believe that she was not too different from Donna in real life, which is why it was especially exciting to see her eventually play a role that was a complete 180.
Before 2013, Donna would have been the first character you'd think of when hearing Laura Prepon's name, but with the massive success of Netflix's Orange Is the New Black, backstabbing drug money smuggler Alex Vause may have taken that title.
She has yet to find success post-That '70s Show greater than Orange Is The New Black (October Road and Are You There Chelsea?, both of which she landed starring roles on, did not make it past one season), but with her work as a director, producer, and co-author of wellness book The Stash Plan, her current repertoire is nothing short of impressive.
Topher Grace (Eric Forman)
He was the average high school everyboy, who acted as the audience's vessel into the world of 1970s Point Place, Wisconsin. Eric Forman was the heart and soul of That '70s Show, which is why when Topher Grace chose to leave the show after six seasons, audiences thought of calling him a certain word Red Forman was prone to using.
But, Topher Grace poved to be worthy of a life beyond sitcom stardom, even if that meant playing himself in Ocean's Eleven and Twelve. While he might still be confused about how he got the role of Eddie Brock in Spider-Man 3 or whichever character he played in the overstuffed rom-com Valentine's Day (also starring Ashton Kutcher), Grace's career is now looking better than ever, earning acclaim in the recent faith-based hit Breakthrough and his wildly unexpected but compellingly wicked portrayal of David Duke in BlacKkKlansman.
It may be impossible to look at Eric Forman in the same way again.
Ashton Kutcher (Michael Kelso)
Because Michael Kelso was not the brightest member of the That '70s Show gang, it may be difficult to believe, at first, that Ashton Kutcher graduated from the University of Iowa with a degree in biochemical engineering. On top of that he is the co-founder of tech-based media company A Plus and a general partner to investing firms Sound Ventures and A-Grade Investments.
As for his acting career, his comedic charm and boyish good looks earned him instant A-list status, leading him to headline comedies like Just Married or My Boss' Daughter, before transitioning into more serious roles, such as The Butterfly Effect or as the co-founder of Apple in 2013's Jobs. Despite even landing major roles with additional sitcom work, such as replacing Charlie Sheen on Two and a Half Men or on Netflix hit The Ranch, some of his biggest successes have been from producing non-scripted content, including Beauty and the Geek and, especially, the hidden camera MTV hit, Punk'd.
Say what you want about Ashton Kutcher the actor, Ashton Kutcher the producer and businessman is dynamite. Perhaps his greatest success is his current marriage. Speaking of...
Mila Kunis (Jackie Burkhart)
Jackie Burkhart had one of the most interesting character arcs on That '70s Show, transitioning from a spoiled, self-centered popularity hog to a humbler, kindhearted, independent young woman. You could easily compare her metamorphosis to that of the actress who played her, Mila Kunis, who went from merely a sitcom darling to one of the most prolific and sought-after actresses in Hollywood.
We fell in love with her in Forgetting Sarah Marshall. We became afraid of her in her Golden Globe-nominated turn in Black Swan. We forgave her for Jupiter Ascending.
Of course, the Ukranian-born actress also owes plenty of credit to Seth MacFarlane, casting her as Meg Griffin in Family Guy and Lori in Ted, to help continuously ensure her comedic talents. Whether Mila Kunis is tickling our funny bones or sending chills down our spines, we can't wait to see what she does next.
While it has been a long road since the '70s, the futures are bright for (most of) the That '70s Show cast. Whether they are popping up randomly on your cable TV '80s B-movie block, raking in dough at the box office, or even having a hand in the financial backing of your latest home tech device, you will always have a piece of Point Place, Wisconsin, with you for generations to come.
Your Daily Blend of Entertainment News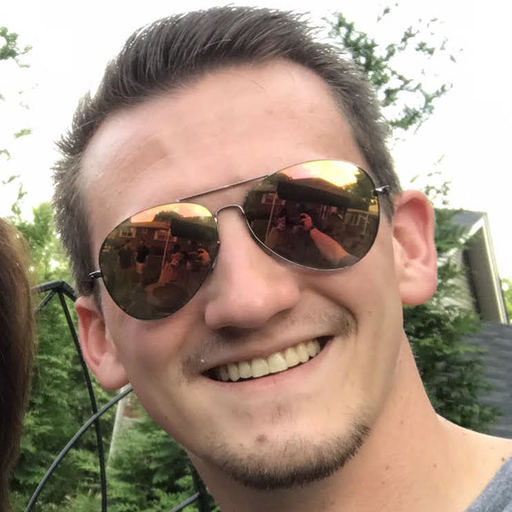 Jason has been writing since he was able to pick up a washable marker, with which he wrote his debut illustrated children's story, later transitioning to a short-lived comic book series and (very) amateur filmmaking before finally settling on pursuing a career in writing about movies in lieu of making them. Look for his name in almost any article about Batman.