Law And Order SVU: Why Each Cast Member Left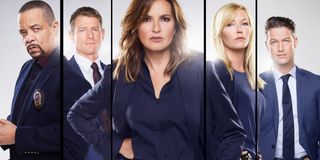 In Dick Wolf's Law and Order franchise, the offenses perpetrated in Law and Order: SVU are considered especially heinous. In that series' cast, the dedicated actors who played the members of this elite squad known as the Special Victims Unit have been known to leave the show from time to time.
For a number of reasons, we've seen characters come and go from the Law and Order: SVU stable, and we're about to uncover the details of why they left. A lot of actors have come and gone from the soon to be longest running drama on network TV, and these are their stories.
Michelle Hurd (Detective Monique Jeffries)
Seasons Served: Seasons 1 & 2
Initially a more professionally-inclined character, Michelle Hurd's Detective Monique Jeffries eventually became more and more of your typical loose cannon as she discovered a taste for danger on the job. Her increasingly outlandish behavior would ultimately prove to be her undoing.
Why The Actor Left: Michelle Hurd's short time in the early years of Law and Order: SVU history was marred by the belief that her character wasn't properly used in the show's cast. In the end, Hurd made the decision to leave the show, as she felt the powers that be didn't have much faith in her.
How Their Character Left: The revelation of Detective Jeffries' sleeping with a previous case's suspect forced her out of active duty, and into a desk job. Detective Jeffries was transferred to Vice, after threatening to sue the NYPD over her reassignment.
Stephanie March (ADA Alexandra Cabot)
Seasons Served: Seasons 2-5, 11 (Regular), Seasons 10 & 13 (Recurring), Seasons 6 & 19 (Guest)
A firm believer in the core tenets of the series she inhabits, Assistant District Attorney Alexandra Cabot bent her moral code from time to time, but was always an advocate for those victims that that Law and Order: SVU would move to protect.
Why The Actor Left: Apparently, Stephanie March left Law and Order: SVU because she didn't want to get too comfortable with her role after those first three regular seasons. Though in her reasoning, she did speculate that a long break might let her return, and as you see with her recurring history with the series, it certainly did.
How Their Character Left: Get ready for a ride and a half, as ADA Alexandra Cabot's history of departures might be the most eventful. Two trips in and out of witness relocation began Cabot's history of disappearing and reappearing more times than a magician's rabbit. She returned to the New York justice system, only to take a leave of absence to join the International Criminal Court. Her final reason for departure saw a now-retired Alexandra helping battered women "disappear" from their abusive homes.
BD Wong (Special Agent George Huang)
Seasons Served: Seasons 2 & 3 (Recurring), Seasons 4 – 12 (Regular), Seasons 13-15 & 17 (Guest)
An FBI agent who would go on to serve as Law and Order: SVU's in-house forensic psychiatrist, Special Agent George Huang, played by BD Wong, was a meticulous, yet empathetic, mind that looked to protect the victims and get to the truth.
Why The Actor Left: BD Wong consciously decided to leave Law and Order: SVU after Season 12, in order to actively pursue another role on NBC's short lived drama Awake. Though the departure didn't seem to be one that left the brass in charge with a bad taste in their mouths, as he came back several times as a guest star on the series.
How Their Character Left: No official reason was given for Special Agent Huang's departure as a regular, though he has popped up as a guest star from time to time. It's to be assumed that he was reassigned by the FBI, to his last known post in Oklahoma City, where he provides his expertise on a regular basis.
Diane Neal (Senior ADA Casey Novak)
Seasons Served: Seasons 5 – 9 (Regular), Season 13 (Recurring), Season 12 (Guest)
Senior Assistant District Attorney Casey Novak is one of the many loose cannons that inhabit the Order side of Law and Order: SVU. Known to sabotage -- or in some cases deny due process -- to a defendant, it's a miracle she became the longest-running female ADA in SVU history.
Why The Actor Left: Another case of no specific cause of departure, Diane Neal was announced to be leaving the series near Season 9's end. However, there were unconfirmed rumors she was fired, and Neal never confirmed or denied said rumors.
How Their Character Left: ADA Neal was censured, and presumably disbarred, at the end of Season 9; after violating due process in a particularly heated case. Though as clarified by her reappearance on the show, alongside frequent flier ADA Cabot, she was merely suspended from practicing law for three years.
Christopher Meloni (Detective Elliot Stabler)
Seasons Served: Seasons 1 – 12 (Regular)
Fiercely loyal and a bit of a troubled soul, Christopher Meloni's Detective Elliot Stabler was a mix of a loose cannon and a damned good cop. He knew how to get into trouble, both on and off the job, but never knowingly put his partner, Detective Olivia Benson, in harm's way.
Why The Actor Left: Christopher Meloni left Law and Order: SVU after failing to renegotiate his contract with NBCUniversal on the terms he saw as fitting. Leaving at the last minute, his character was given a quick write off after Season 12.
How Their Character Left: Retirement took Detective Elliot Stabler off the Law and Order: SVU map, as Season 13's debut saw him leaving as abruptly as the actor who played him. While there's been hopes to eventually bring him back as a guest, Christopher Meloni hasn't been seen on the series since.
Richard Belzer (DA Investigator John Munch)
Seasons Served: Seasons 1 - 15, Seasons 15 & 17 (Guest)
The only member of the Law and Order: SVU team who could be classified as an interdimensional franchise star, DA Investigator John Munch saw actor Richard Belzer play the role for over 20 years of his life. A firm believer of conspiracy theories, Munch was a staple of the Law and Order universe, and a champion of justice.
Why The Actor Left: From the sounds of things, Richard Belzer retired as a regular cast member, but did so with the full intent of returning at some given point. So, it could be assumed that he decided it was time to go.
How Their Character Left: John Munch retired from his post in Law and Order: SVU, so that he may return to Baltimore and serve as a special DA Investigator. Though, when the occasion called for it, Munch did come back a couple of times to lend an assist.
Dann Florek (Captain Donald Cragen)
Seasons Served: Seasons 1 – 15 (Regular), Season 16 (Guest)
A Vietnam Vet with the typical hard nose that comes from working in the NYPD (as well as being a Mets fan), Captain Donald Cragen is the sort of guy that'd back his detectives, no matter the cost. He might have been a bit irritable, but he knew when to put it aside in the name of the job.
Why The Actor Left: Dann Florek was written out of Law and Order: SVU after Season 15, more than likely due to his character being in a similar age bracket as Richard Belzer's John Munch. Amicability reigned, and Florek returned for a guest spot the next season.
How Their Character Left: Captain Cragen has one of the simplest Law and Order: SVU departures, much like Munch before him. Cragen retired, due to hitting the mandatory age cap to do so, and groomed Mariska Hartigay's Olivia Benson to take the Sergeant's Exam and fill the role herself.
Adam Beach (Detective Chester Lake)
Seasons Served: Seasons 8 & 9
Detective Chester Lake came from a family of working class Native Americans, which probably forged his strong work ethic. A former mixed martial artist, Lake eventually became a bit of a vigilante in his tenure as a Law and Order: SVU character, leading to his departure.
Why The Actor Left: The showrunner during this era, Neal Baer, felt that including Detective Chester Lake took away from the core cast that made Law and Order: SVU the hit that it was. The beginning of a history of "mutual and amicable" departures, Adam Beach was written off the show in Season 9.
How Their Character Left: Tried for murder in the Season 9 finale, Lake went free after his actions were ruled as self-defense. Which only led to be arrested again for murdering a suspect he believed to be guilty, but was released by a jury deadlock.
Michaela McManus (ADA Kim Greylek)
Seasons Served: Season 10
A bit of a micro-manager, and one of the most aggressive prosecutors on the Law and Order: SVU roster, Michaela McManus' Assistant District Attorney Kim Greylek wasn't always the favorite person to the detectives she worked with. Though she had been known to have a more compassionate side, which may have been part of her decision to leave after the prosecution of a pediatrician led to his eventual murder.
Why The Actor Left: Much like Adam Beach, Michaela McManus, and in turn her character, weren't deemed as a great fit for the series by former showrunner Neal Baer. The decision to write her character off was mutual, as McManus even said that the role was just as challenging for her to play as it was to integrate her into the series.
How Their Character Left: Just as quickly as ADA Kim Greylek transferred to Law and Order: SVU, she was called back to Washington D.C. to rejoin the ranks of the Justice Department. This paved the way for one of many returns by Stephanie March's ADA Alexandra Cabot.
Danny Pino (Detective Nick Amaro)
Seasons Served: Seasons 13 - 16
A child of abuse, and proud of his working class Cuban-American roots, Danny Pino's Detective Nick Amaro was a bit of a hot head. Through his time on Law and Order: SVU, that attitude showed itself more than a couple times, and it actually put Detective Amaro in the path of danger just as often.
Why The Actor Left: The reasoning behind Danny Pino's departure from Law and Order: SVU wasn't really explained, other than the fact he was written off the show rather abruptly. Even fans were surprised when Detective Amaro announced in the Season 16 finale that he was headed to a much warmer climate.
How Their Character Left: After a courtroom shootout, Detective Amaro had three months of physical therapy ahead of him. Between that and the harsh reality that he'd never be promoted to Sergeant due to his checkered service record, Amaro retired from the NYPD, and moved to Los Angeles, to reconcile with his ex-wife, as well as take care of his two sons.
Raul Esparza (ADA Rafael Barba)
Seasons Served: Seasons 14 - 19
A New York prosecutor for 21 years, Raul Esparza's character of Assistant District Attorney Rafael Barba wasn't afraid to investigate perps or law enforcement officer. Unafraid to bring a bit of theatrics to the court room, ADA Barba sometimes acted impulsively when it came to what he felt he knew was right.
Why The Actor Left: Raul Esparza's departure from Law and Order: SVU was devoid of drama, as the man himself chose to exit his post in a way similar to that of his character. He felt he'd done what he could with the role, and after the time he'd spent on the show, Esparza made a conscious decision to say goodbye.
How Their Character Left: ADA Rafael Barba had one of the most dramatic Law and Order: SVU departures known in the history of the series, as he was actually prosecuted for murder; and by none other than Sam Waterston's DA Jack McCoy from Law and Order. After disconnecting a comatose infant from its life support system, what he felt was an act of mercy, Barba was tried and acquitted; but after 21 years, he felt it was time to hang it up.
Phillip Winchester (ADA Peter Stone)
Seasons Served: Seasons 19 & 20
Transplanted from Dick Wolf's Chicago franchise series, Phillip Winchester's ADA Peter Stone came to Law And Order: SVU after guest starring on Chicago P.D. and Chicago Medical. Winchester's "the facts don't care about your feelings" prosecutor even had his own series, the short-lived Chicago Justice, which was cancelled after one season, and left him to drift in the Chicago universe, before heading to SVU.
Why The Actor Left: This is the freshest of the Law and Order: SVU departures, as it took place just this past March, right when the show was announced for its record-breaking 21st season. Phillip Winchester announced that he was sadly not returning, but gave no further comment as to why.
How Their Character Left: ADA Peter Stone's two-season run came to an end when his overzealous prosecution of a man he knew to be a serial rapist put him on the other side of his ethical code. Season 20's "Endgame" saw leaving Law And Order: SVU because he knowingly fixed the case against this man, in the name of his friendship with Lieutenant Olivia Benson. Afraid he'd do it again, ADA Stone swore he was leaving SVU, with his next posting unknown.
Entering its landmark 21st season of crime-stopping, Law and Order: SVU is only going to keep introducing new cast members, and taking some out of the lineup to promote new and exciting paths for the series' future. We'll see where those most recent efforts lead, as the series is back, baby, and doesn't look like it's going anywhere.
Your Daily Blend of Entertainment News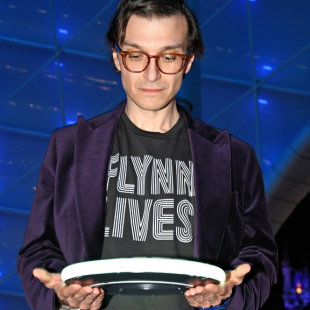 Senior Movies Contributor
CinemaBlend's James Bond (expert). Also versed in Large Scale Aggressors, time travel, and Guillermo del Toro. He fights for The User.