Disney+ Head Honcho Talks First Week Glitches, Strategy To Fix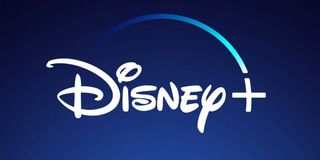 Disney+ put in a lot of effort promoting and marketing their new streaming service. With all the hubbub surrounding the launch, everything seemed to be ready to go by November 12. However, that wasn't the case and subscribers were faced with several issues accessing the service on the first day. Now, the Disney+ head honcho is addressing the first week glitches and the company's strategy to fix it.
Although many subscribers finally got to watch the highly anticipated The Mandalorian when Disney+ launched last week, the new streaming service, which hasn't affected Netflix usage, was hit with complaints of technical issues and concerns over possible security breaches.
According to Disney+ boss Kevin Mayer, who's in charge of Disney's Direct to Consumer and International divisions, the system was overloaded with far more than it could handle and that's why so many subscribers were met with difficulties accessing content.
The demand was estimated to be 10 million subscribers within the first few hours of the launch which was "a lot larger than we thought," said Kevin Mayer while attending a Recode conference in Los Angeles. Though it does seem odd that the company wasn't better prepared to handle the onslaught of subscribers on day one, at least they have a plan to keep things running smoothy now. Here's what Disney+ is doing to solve the problem, according to Mayer.
While the initial glitches were resolved and subscribers were able to more easily access Disney+ series and films, Kevin Mayer didn't ease audience concerns about their private information being hacked. It was only after the conference that the company released a statement (via Deadline) to make it clear that subscribers' information was safe and that there had been no security breach.
That's good to know. A leak of personal information certainly could have had more disastrous consequences for subscribers than simply not being able to access content.
While Disney+ continues working out the glitches, audiences are currently enjoying everything from the live-action Lady and the Tramp to Baby Yoda on The Mandalorian. And the streaming service has a lot more in store for the future, including Marvel's limited MCU series The Falcon and the Winter Soldier and Loki. MCU series for She-Hulk and Moon Knight (which has piqued the interest of Avengers: Endgame's directors) have also been announced.
Stay tuned to CinemaBlend for all updates on the streaming service and its technical issues. In the meantime, be sure to check out the full list of what's available to stream on Disney+.
Your Daily Blend of Entertainment News
Thank you for signing up to CinemaBlend. You will receive a verification email shortly.
There was a problem. Please refresh the page and try again.