The 6 Sexiest Romantic Moments From Outlander So Far
I can just list the whole show, right?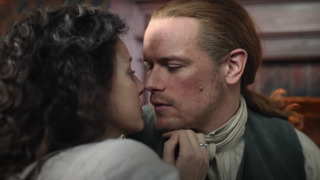 (Image credit: Starz)
Oh, Outlander fans, ye saucy Sassenach lovers! There's no way that those who watch the Starz show, which is based on author Diana Gabaldon's long-running series of time-traveling novels, sit down for an episode of the acclaimed fantasy romance and don't expect to see some serious hubba hubba action. While we've gotten more than a few trying times during the drama that have been capable of pulling tears from the toughest of viewers (like poor Claire being arrested at the end of Season 6), it's the longing, loving and sweeping sexytimes that really make Outlander sing.
While Outlander Season 7 is on its way to us, and it will surely bringing the hotness, if you want to revisit Outlander streaming to go back through some of Claire and Jamie's most loving moments, we thought the beginning of another Droughtlander was the perfect time to give fans a rundown of Outlander's sexiest romantic moments, so far. Oh, and there will be some Outlander SPOILERS ahead, in case you haven't caught up. Here we go!
Claire Cares For Jamie's Wounds (Season 1)
(Sigh) My one regret for this whole article is that I couldn't justify showing you all of Jamie's buff torso, but we all make sacrifices, don't we? Early in the first season of Outlander, Claire Randall, a combat nurse during WWII who's been magically transported to the 1700s, puts aside the fact that she's basically being held captive by a rowdy band of Scottish warriors, to tend to the wounds of one James Alexander Malcolm MacKenzie Fraser. And, boy howdy, is it ever hot.
In the picture above you can see Claire standing behind Jamie (look past the buff shoulders, please) after seeing, for the first time, the brutal flogging scars on his back, and it creates way more intimacy between Outlander's sexiest couple than you might think. Later, Jamie tells her that he didn't mind her seeing the scars because she was able to let him know that she felt sorry about what happened to him without making him feel pitiful for it. As fans will know, that's a gift that will be needed in spades later in the season.
Claire And Jamie Have A Hot Wedding Night (Season 1)
So, Claire and Jamie are forced to marry to offer her some protection against Black Jack Randall, and while the whole wedding is gorgeous and romantic, a marriage was nothing in olden times unless the couple did it and did it good ASAP after getting hitched, so that's what our new husband and wife duo need to do. But, Jamie's a virgin (Really!) and Claire is already married in her own time (Uh oh!), and she loves Frank even though he's no Highland warrior, so they're both nervous as hell even though they're truly hot in the pants for each other.
What followed was a lot of the new couple delaying the sex as much as possible. And, you know what? All that non-sex where they talked and got to know each other better was hot enough to ignite a small sun. When they started to get down to it, their undressing was hot. When it was finally business time, Claire helping virgin Jamie figure out what to do was, you guessed it, HOT. Ultimate bonding, achieved! Go watch the episode; it does not disappoint.
Claire Heals Jamie's Emotional Scars...While Pregnant! (Season 2)
Man, Season 1 was really hard on these two, and they had to run away to Paris in the second season to lick their wounds and try to regain their footing. While still attempting to stop the Battle of Culloden from afar, they were also dealing with the fallout from Jamie being raped and tortured by Black Jack Randall at the end of the previous season. Because of that violent act, Jamie was (understandably) not feeling his most passionate with his new wife by the time they were able to flee and get settled in Paris.
After an argument one night, which involved Claire finding the teeth marks of a very eager... professional woman on Jamie's thigh, she banishes him to another room for sleeping. Later in the night, though, pregnant Claire goes to Jamie, baby bump and all, and helps him heal by sexing him right up, leaving them both satisfied, with dreamy, deep blue moonlight streaming in through the windows. It got their romance back on track, but it also made what would come later in the season even more difficult.
Blackmail Sex With Jamie Fraser And Geneva Dunsany (Season 3)
I know you might be wondering just what blackmail sex is and how such a thing could even make this list. Well, whenever Jamie is involved, it's probably gonna be hot, right? After Culloden, Jamie eventually found himself a prisoner for his actions in that battle. While he served time at the Helwater estate, young Geneva Dunsany became infatuated with the handsome new groomsman. Unfortunately, Geneva had been promised to a man 50 years older than her, and threatened to tell her father that Jamie was the infamous Red Jamie of the Jacobite uprising if he didn't have sex with her before she married.
Obviously, this is not a good situation, and it makes Jamie rightfully angry. But, he understands her wanting to control what she does with her body, so he goes to her room that night more willingly than you'd originally think he would. She was a virgin. He was gentle, treated her well, showed her what to do, and seems to have enjoyed it, because we all know he was missing Claire something fierce by this point. Thus, the hottest blackmail sex ever filmed was born.
Jamie And Claire Have Reunion Sex (Season 3)
So, where was Claire when Jamie was having steamy blackmail sex with Geneva? Why, back in the 1940s with her modern day husband, Frank, of course. Jamie sent her back through the stones before Culloden, and the couple spent 20 long, lonely years apart, with Claire believing that Jamie had died during the battle. But! When she realized that he actually survived, she knew immediately that she must return to him, and their sacred connection; and return she did.
Jamie had assumed he'd never see Claire again by that point, so she gave him quite a shock when she turned up at his printing shop in Edinburgh. Once he regained his composure and the couple had a nice chat, though, it was time to do naked adult things. And, getting naked and adult is exactly what they did. Longing complete! Team body-slapping engage!
Murtagh And Jocasta Sitting In A Tree, B-A-N-G-I-N-G (Season 4)
You guys? One of the absolute joys of watching Outlander is getting to revel in all of the intriguing side characters who come and go from Jamie and Claire's lives on a regular basis, and one of the most important of such characters is Jamie's godfather Murtagh. He's been by his godson's side for most of the series, but his romantic exploits, have mostly been totally off-camera. Well, welcome to Outlander Season 4, because fans got a surprise when the gruff outlaw (who lived way longer than he did in the novels) got hot and heavy with Jamie's aunt Jocasta!
It's difficult to even express how wonderful it was to see two people who care so much about Jamie (and Claire) get into an argument which then led to a bang-tastic night and the delightful morning after photo you see above. I know the actual act remained hidden from viewers, but there's not an obsessed Outlander fan worth their fiery cross who canna imagine what went down between the widow and the revolutionary in her sumptuous plantation bedroom. Hot. Stuff!
There you have it! The complete list of the sexiest romantic moments from Outlander...so far. Season 7 of the hit series has only recently just started filming, so you can be sure that there will be more passionate sexytimes to add to this list by the time we're done watching that season. Maybe Brianna and Roger, or Marsali and Fergus, will even be able to join in the fun by then!
Your Daily Blend of Entertainment News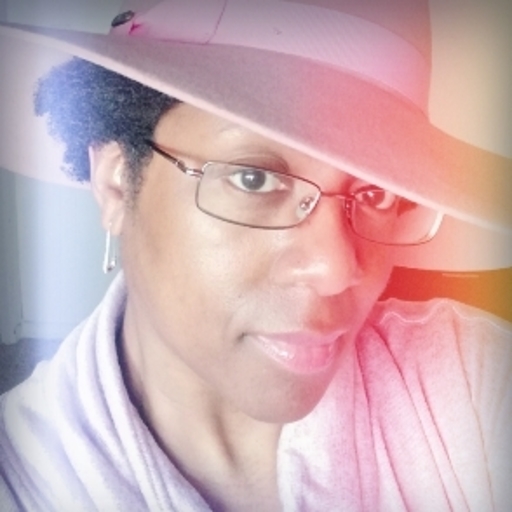 Yennefer's apprentice, Gilmore Girl; will Vulcan nerve pinch pretty much anyone if prompted with cheese...Yes, even Jamie Fraser.