Outlander Season 7: What We Know About The Starz Series
Here's what we know so far about Outlander Season 7!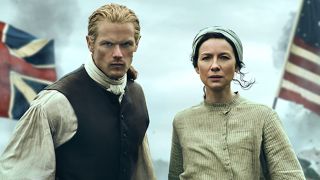 (Image credit: Starz)
Well, Sassenachs, seeing as how Outlander Season 6 wrapped its sadly short but extremely action-packed run way back in May 2022, fans have long since been mired in the dreaded Droughtlander. Although the Outlander Season 6 ending left us with plenty of questions that will need to be answered when the new season begins, there are still several surprises to come with regards to Claire, Jamie, Young Ian, and all of their varied friends, family, and foes and their return to Starz.
So,what exactly do we know about Outlander Season 7? If you feel like you're in the dark about the upcoming episodes for this time-traveling hit filled with some of the sexiest romantic moments television has ever seen, never fear! We have for you now a nice collection of exactly what we know about the next installment!
What Is The Outlander Season 7 Premiere Date?
I suppose Outlander fans really should consider late March 2023 lucky, as that was when Starz finally announced that the drama would return for Season 7 on June 16, 2023. Furthermore, it was also revealed that the season would be split in two, with the second half not airing until 2024. As of this writing, we don't know when exactly viewers will be able to watch those episodes, but hopefully it won't be longer than a year after the first half of the season.
Several Surprising Cast Members Will Return, Along With New Arrivals And Two Recast Roles
This new season is sure to have lots of intriguing things in store for viewers, and October of 2022 saw Starz announce that some surprising former Outlander actors will appear in the upcoming episodes. These will be Graham McTavish as Dougal MacKenzie (Jamie's long-dead uncle), Lotte Verbeek as Claire's time-traveling frenemy/Young Ian's one-time captor, Geillis Duncan, Steven Cree as Ian (Young Ian's dad/Jamie's friend and brother-in-law), Andrew Whipp as Brian Fraser (Jamie's very long-dead dad), Nell Hudson as Laoghaire (Jamie's vindictive ex-wife/Marsali's mom), and Layla Burns as Marsali's sister/Jamie's stepdaughter, Joan MacKimmie.
Starz also revealed that we'll have several new cast members who are also going to be introduced. Viewers will see Gloria Obianyo (Dune) as Mercy Woodcock, described as "a free Black woman navigating the hardships of life in Colonial America." Rod Hallett (The Last Kingdom) is portraying "notorious Revolutionary soldier turned traitor" Benedict Arnold, Chris Fulton (Bridgerton) is Rob Cameron (a new friend of Roger and Brianna's), and Diarmaid Murtagh (Vikings) will play Buck MacKenzie (Dougal and Geillis' illegitimate son and Roger's ancestor, who had been played by McTavish in Season 5). Additionally, Season 7 will welcome Izzy Meikle-Small (Ripper Street) and Joey Phillips (Casualty) who've been hired to take on the roles of siblings, Rachel Hunter and Dr. Denzell Hunter.
Also, Kristin Atherton (Shakespeare & Hathaway) has stepped in to portray Jenny Murray (Jamie's sister/Young Ian's mom), who was originally played by Laura Donnelly for Seasons 1 through 3. And (yes, there's more!), we'll be graced with one more new cast member who will play a returning character that fans have probably been hoping to see...
Jamie's Adult Son, William, Will Be Joining The Cast
Fans will be able to watch stars Caitríona Balfe and Sam Heughan (who's been getting fans pumped for the new episodes), along with John Bell, Sophie Skelton, Richard Rankin, and more return for Season 7, but now the historical romance is also going to bring us an adult William for the very first time. Previously, we'd seen Jamie's illegitimate son with Geneva Dunsany at two other points in his life (played by Clark Butler at the age of 6, and Oliver Finnegan at the age of 11). Season 7 has Charles Vandervaart (Lost in Space, Murdoch Mysteries, October Faction) take on the part.
Fans will see the young man as he first arrives in Wilmington looking to help his countrymen out as the American Revolution gets underway. Executive producer Maril Davis noted that William will have a "multi-layered journey", which might involve him finally learning that a certain red-haired former Scottish prisoner is his biological father. I cannot wait!
You Can Watch The Trailer For Season 7 Now!
We all got an unexpected gift on May 11, 2023, when Outlander finally revealed the first full trailer for the new season. You can enjoy it now, below!
WOW! Alright, there's a lot of thrilling stuff going on there, you guys. My main question right now? Who is that running through a cave while wearing a hard hat and passing several electric lights, and when/were in the modern day is it happening?! Hopefully, those answers will be revealed in the first half of the season!
Season 7 Sees The Frasers Navigating The 'Perils Of The Revolutionary War'
While we are fully expecting Season 7 of Claire and Jamie's on-screen adventures to continue to (mostly) follow the path of Diana Gabaldon's historical fiction tales and believe the action in the upcoming season is based on An Echo In The Bone, we now also have an official synopsis from Starz on what is to come.
It notes that it will pick up with Jamie and Young Ian still trying to rescue Claire, but their plans will be "complicated" by the start of "a geopolitical firestorm: The American Revolution." This will lead to the Frasers being "caught in the violent birth pains of an emerging nation," and things aren't going to be easy:
Heughan has promised the season will be "action packed," and between the trailer and this synopsis, it's clear that viewers won't be disappointed! And, with a newly revealed scene, as of June 1, 2023, where Jamie tells Claire about a dream he had of modern-day her, it seems that the show is finally planting the seeds of an explanation for ghost Jamie's appearance to Frank during his honeymoon with Claire in the 1940s, something fans have been wondering about since the pilot!
The New Opening Credits Have Been Revealed!
All Outlander viewers know just how important the opening credits of the show are, as each season brings with it a slightly new version of "The Skye Boat Song" and a title sequence that gives hints about what we'll see in the season. This seventh outing is no different, and the network took pity on fans enduring the long wait and released the new opening right before Valentine's Day in 2023, which you can watch, below!
As you can likely tell, there's a new recording artist behind the tune this time, and Starz also announced that "Nothing Compares 2 U" singer Sinéad O'Connor performs this updated version of the song. There are also some intriguing scenes shown that should help tide fans over until the next trailer arrives.
Outlander Season 7 Will Be Supersized
Fans were a wee bit sad when it was revealed that Season 6 would be cut way down to only eight episodes, with the pandemic and star Caitríona Balfe's pregnancy leading to the shorter length. However, that development actually turned out to be a boon for the upcoming season, which will be supersized to make up for the lack of episodes in the previous installment, as showrunner Matthew B. Roberts confirmed in early June 2021. When the new episodes roll around, we'll be treated to a whopping 16 of those suckers!
The Season Started Filming In April 2022 And Shot For Nearly A Full Year
OK, fans, there are two pieces of news to report here, as we both know when the cast and crew began filming and how long that process is expected to take. An update to the show's official Twitter on April 7, 2022 confirmed that while Season 6 was still airing, everyone had gotten back to work and was in the beginning stages of filming on Outlander Season 7. Normally, this would've meant that we'd have about a year or so until we got to see the new episodes, but Balfe made a surprising announcement when she stopped by the Happy Sad Confused podcast in December 2021 and said of they were expecting to shoot "for a whole year."
Luckily, Heughan announced on Twitter on September 14 that they were half-way through filming (with him later confirming extremely cold, winter night shoots in Scotland), and Balfe said in October 2022 at the Our Place in Space Festival (via Hello!) that she's actually "going to direct some little extra scenes this season," so production moved along well.
Even better, it was early March 2023 when Heughan gave another update, with this one confirming that they'd wrapped production after 220 shooting days!
Author Diana Gabaldon Wrote Some Of Season 7, Episode 1
Seeing as how the series has a prolific writer to thank for its source material, and she has been happily involved with the production of the drama as needed from the beginning, it makes total sense that she'd contribute to the scripts at some point. Gabaldon wrote Episode 11 of Outlander Season 5, and in April 2022, she confirmed on Twitter that she wrote Episode 9 of Season 6. Because that season was cut short, though, some of what she penned for it has now been turned into what viewers will see whenever we can finally tune in to the premiere of Season 7.
Despite Season 7 taking over a year to get to us, at least we now know that we have lots of good stuff to look forward to when it hits Starz in the near-ish future!
Your Daily Blend of Entertainment News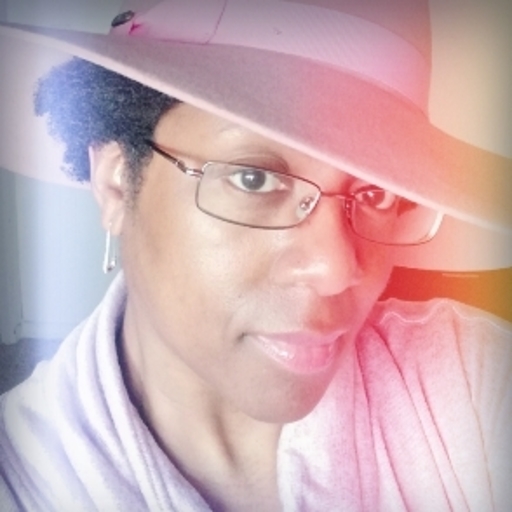 Yennefer's apprentice, Gilmore Girl; will Vulcan nerve pinch pretty much anyone if prompted with cheese...Yes, even Jamie Fraser.