10 WWE Funko Pops We Can't Believe They Haven't Made Yet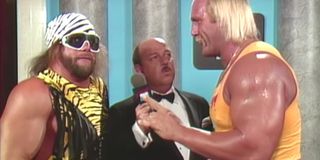 If there is one thing WWE fans love - well, more than yelling about Brock Lesnar being in the main event of WrestleMania yet again, or booing John Cena - it's merchandise. And boy, do wrestling fans love branded merchandise. Like all fandoms, wrestling fans will spend loads of cash on replica title belts, closets of wrestling shirts, and toys. Why do you think there are so many different WWE Funko Pops (no fewer than 75) have been released over the years?
And with nearly 100 different variations of legendary wrestlers like Hulk Hogan, Macho Man Randy Savage, Stone Cold Steve Austin, The Rock, and so many more, there's something for everyone. Well, except for those of us who'd kill for Funko Pops of Eddie Guerrero, Rick Rude, The Legion Of Doom, and other classic wrestlers. What are we supposed to do, buy a "Custom Pop" figure on Etsy, wait until Funko and WWE release an official figure, or do what wrestling fans do best - complain on the internet.
With so many wrestlers being left off the official list of figures, let's take a look at just 10 WWE Funko Pop figures we can't believe they haven't made yet.
Classic Undertaker
I know, I know, there are already two different Undertaker Funko Pops in the WWE collection, but neither are the classic Undertaker look from his debut at the 1990 Survivor Series as the mystery partner for Ted DiBiase's Million Dollar Team. Back in those days, The Undertaker was depicted as a western mortician character and wore a trench coat, a tie with a gray stripes, a black hat, gray gloves that went up his forearm, and gray boot spats. The Undertaker slowly started making changes to his attire as his character evolved from the classic western mortician outfit to a more stripped down version with black pants and top with purple gloves.
Why this wasn't one of the first Funko Pops to be licensed by the wrestling promotion is beyond me, as you would think that both companies would want to monetize on such an iconic look for one of the most celebrated wrestlers in the history of the sport.
Classic Kane
As a kid, there was nothing more frightening than seeing Kane rip the door off the Hell in a Cell and viciously attack his "brother" The Undertaker at Badd Blood: In Your House in October 1997. "The Big Red Machine" as he would later be called, wore a black and red mask and a red and black bodysuit that covered his entire body except for his left arm. For the longest time, Kane didn't show his face or speak (except the time he used the weird voice box), he just destroyed anything and everything in his path.
And yes, there is already a Kane Funko Pop, but that is from later in his run when he began to show more of his face and even started using his normal speaking voice for promos. The figure is cool and all, but like the new version of his character, it lacks the mystique and fear associated with Kane's original attire.
Legion Of Doom
Also known as The Road Warriors outside of WWE, the Legion Of Doom was one of the most formidable and bruising tag teams to ever enter the squared circle. Comprised of Road Warrior Hawk and Road Warrior Animal, the Legion Of Doom ran roughshod through the tag team divisions in every promotion from the American Wrestling Association to New Japan Pro Wrestling and everywhere in between before they debuted in the World Wrestling Federation in July 1990. They would only stay in the promotion for two years before leaving after SummerSlam 1992 and went back to New Japan Pro Wrestling.
Funko has already made several WWE tag team sets, so it seems like it's a no-brainer to release a version of the Legion Of Doom that pays tribute to the legendary team. Perhaps they could include the motorcycles the Legion Of Doom rode during their classic SummerSlam 1992 entrance. WHAT A RUSH!
The Mega Powers (Hulk Hogan And Randy Savage)
There are already three different versions of Macho Man Randy Savage and at least four different versions of Hulk Hogan, but nowhere in the long list of Funko Pops do you find The Mega Powers, the legendary team consisting of the two wrestlers between 1987 and 1989 that culminated in the massive feud between the two at WrestleMania V. During their run, The Mega Powers were at the top of their game.
Funko and WWE could take two separate, yet equally awesome routes if they ever wanted to make a box set featuring The Mega Powers. One, they could have Hogan and Savage in their matching trunks from SummerSlam 1990, or they could play up the "Mega Powers Explode" angle from the lead-up to their WrestleMania V feud. Like I said, either would be awesome and a much-needed addition to the collection.
Eddie Guerrero
I searched long and hard for this one, but I could not find any trace of there being an Eddie Guerrero Funko Pop. Like many other wrestlers, there are "custom" figures popping up on Etsy, eBay, and other online retailers, but no official "Latino Heat" figure has been announced. If you want to get one, you'll have be like Eddie, and "lie," "cheat," and "steal" one of your own.
Eddie Guerrero was a member of the famed Guerrero wrestling dynasty and worked for promotions based in Mexico, Japan, and the United States where he bopped around Extreme Championship Wrestling and World Championship Wrestling before he signed with the World Wrestling Federation in 2000. Guerrero would later become the WWE champion in 2004 after defeating Brock Lesnar at the No Way Out pay-per-view event. Sadly, Guerrero died a year later on November 13, 2005, as a result of acute heart failure. A Funko Pop would be a sweet tribute to the wrestler who passed away nearly 15 years ago.
Stone Cold With The Beer Truck
Stone Cold Steve Austin has several Funko Pops in the official collection, but none of them capture some of the Rattlesnake's most iconic moments. There are so many iconic moments like Austin dressing up like a doctor to attack Vince McMahon in the hospital, Stone Cold riding a Zamboni into an arena, and Austin riding an ATV through Reliant Stadium at WrestleMania 25, but nothing will ever compare to the time he showed up on Raw with a beer truck and proceeded to spray down McMahon, The Rock, and the rest of The Corporation.
Just imagine buying one of the oversized Funko Pops that features Stone Cold Steve Austin on top of a beer truck with a hose in hand. They could make a killing off those things, and it would serve as a tribute to one of the most memorable moments of the Attitude Era.
Shawn Michaels Throwing Marty Jannetty Through The Barbershop Window
Long before he formed D-Generation X with Triple H, Shawn Michaels was a member of another tag team called The Rockers alongside Marty Jannetty. Between 1985 and 1992, The Rockers wrestled in different territories including NWA Central States Wrestling and the American Wrestling Association before taking their act to WWE (still called the World Wrestling Federation at the time) where they were one-time WWF Tag Team Champions.
Despite some success in WWE, the team is mostly remembered for one moment that led to one half of the team going on to become one of the greatest wrestlers of all time and the other, well, he didn't do too hot. I'm talking about the January 12, 1992, edition of Brutus Beefcake's "Barbershop" where Shawn Michaels superkicked Marty Jannetty before throwing him through the window. The incident would go on to propel Michaels into stardom, which is why it would make a much needed addition to the WWE Funko Pops collection.
Lita
The WWE Funko Pops collection essentially has every major female wrestler from the current roster as well as some of the trailblazers of the division like Trish Stratus. One female wrestler missing from the collection, however, is one of the most notable omissions - Lita. Throughout her lengthy run with the company, Lita was part of some of the most important women's matches as well as inter-gender bouts (when WWE still allowed it), so there's more than enough reason for the WWE Hall Of Famer to join the collection.
There are plenty of ways Funko and WWE could introduce a Lita figure. They could give Lita her own figure, release a combo pack with Trish Stratus, or make a three pack that would include Lita and the Hardy Boyz, with whom she spent a great chunk of her career. Either way is fine, but please, let's get a Lita figure sooner rather than later. If we're going to have Becky Lynch, Charlotte Flair, and Asuka Funko Pops, we should at the very least have the woman who inspired all them to get in the ring.
Edge And Christian
Along with the Hardy Boyz and the Dudley Boyz, Edge and Christian helped usher in a new era of tag team wrestling in the late 1990s. The three teams went head to head several times in TLC (table, ladders, and chairs) matches between 2000 and 2001, putting their bodies on the line when they jumped off dangerously tall ladders onto multiple levels of tables over the ring. Those matches were absolutely insane.
Over the years, Edge and Christian both had great singles runs in WWE where both captured multiple championships and other accolades in the ring. This is what makes it so confusing that neither Edge nor Christian have Funko Pops made in their likenesses. It's not like Edge and Christian have any bad blood with WWE as both have continued to work with the company over the years. It wouldn't be hard to come up with a great idea for the set as the team already has a "five-second pose."
Bobby Heenan And Gorilla Monsoon
And finally, there's the commentator team of Bobby Heenan and Gorilla Monsoon. Between 1986 and 1993, this legendary broadcast team guided fans through the largest moments in wrestling history. The straight-shooting Monsoon and the wise cracking Heenan played off one another better than any other team in the history of the business, and for that they should be honored with a Funko Pop of their own.
Surely, if Mene Gene Okerlund can have his own Funko Pop, the team of Bobby Heenan and Gorilla Monsoon can have one too.
What do you think of our list? Is there someone we failed to mention that would you would to see in the WWE Funko Pop collection. Let us know in the comments.
Your Daily Blend of Entertainment News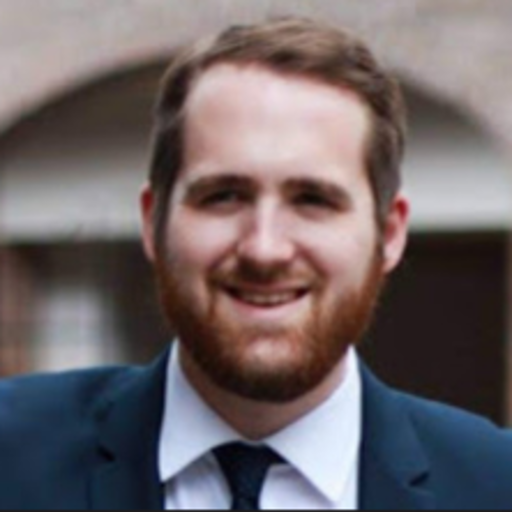 Philip grew up in Louisiana (not New Orleans) before moving to St. Louis after graduating from Louisiana State University-Shreveport. When he's not writing about movies or television, Philip can be found being chased by his three kids, telling his dogs to stop barking at the mailman, or yelling about professional wrestling to his wife. If the stars properly align, he will talk about For Love Of The Game being the best baseball movie of all time.