Why A Mad Men Director Thought The Writing Was 'Extraordinary' When Joining Season 1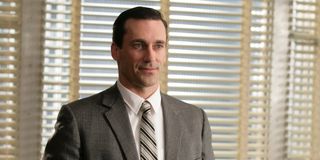 It's been five years since Mad Men ended its seven-season run on AMC, but the series is still highly regarded as one of the best TV shows of the last decade. Looking back on her directorial career, Lesli Linka Glatter recently revealed why she thought the AMC series' writing was "extraordinary" when first joining Mad Men in Season 1.
Lesli Linka Glatter has had a long and storied career directing television. From Homeland to Grey's Anatomy, ER to Gilmore Girls, Glatter has done it all. Over the course of Mad Men's seven seasons, she directed six episodes. Glatter recalled coming on to direct the series in its first season on AMC and how blown away she was by the writing and the work being done. Here's what she told TV Insider:
Mad Men was, in fact, AMC's first scripted drama, and it definitely made an impact on cable television, winning several Primetime Emmy Awards and other accolades. I think many will agree with the director's take about the writing being "extraordinary."
Thanks to the show's success, the network would go on to produce TV shows like Breaking Bad, its follow-up Better Call Saul, and The Walking Dead, but Mad Men will always hold a special place.
Lesli Linka Glatter went on to praise how "layered and complicated" Jon Hamm's Don Draper was as a character, and he really was. Love him or hate him, the show explored all of his baggage and much more. After Mad Men ended, Hamm himself praised the series finale's ambiguity and described Draper's end as a way of coming to terms with leading a life as an ad man.
Mad Men is currently streaming on Netflix, though it'll be leaving the streaming service later this month. For more on what to watch in the coming months, be sure to check out our 2020 summer TV premiere guide.
Your Daily Blend of Entertainment News