America's Got Talent's Heidi Klum Under Fire For Seemingly Body Shaming Young Competitor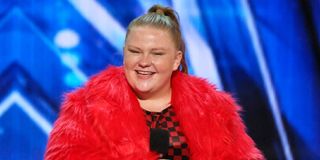 Warning! The following contains spoilers for the June 9 episode of America's Got Talent Season 15. Read at your own risk!
America's Got Talent aired what may be its most contentious episode of Season 15 so far as Heidi Klum is under fire for seemingly body-shaming a young competitor. Amanda LaCount came on the talent program to showcase her dancing, and in the process, attempt to break the mold on what the expected body type is for a professional dancer.
Amanda LaCount's performance began with her telling the judges about her journey so far, and how she'd been rejected from dance teams ever since she was a child due to her body type. She stuck with it regardless, and hoped to change some minds by appearing on America's Got Talent. With Simon Cowell's encouragement, the 19-year-old unleashed her performance on the world, and was a quick hit with the audience.
The crowd and two of the judges (Cowell and Sofia Vergara) were behind the performance, but it seemed clear Heidi Klum and Howie Mandel weren't fans. The difference between the two is that Mandel waited until the end to share his criticisms, while Klum, knowing the story of Amanda LaCount and the adversity she faced, hit her buzzer around 40 seconds into the performance. Afterward Klum commented on the performance, and weirdly enough, had mostly positive things to say.
Heidi Klum made it clear she liked the dancing, spirit, energy, and vibe of Amanda LaCount, but it's what the supermodel (who had a recent health scare) didn't say which had viewers wondering what exactly she didn't like.
The criticism that Amanda LaCount wasn't a "million dollar act" was a bit bizarre, especially considering this is still the auditions. Most of these early advancing acts aren't worthy of a million dollars, but they continue on for entertainment and to boost whatever post-America's Got Talent careers they make for themselves elsewhere. It seemed like a cop out, and perhaps Heidi Klum saving face after realizing she and the crowd weren't on the same page.
Regardless of Heidi Klum's opinion of the act, many believe she stepped over the line in hitting the buzzer for a contestant who clearly laid out her fears and insecurities as a dancer. It was unnecessary and felt like a subtle reaffirmation of all the things Amanda LaCount had heard in the past.
The moment feels especially mean considering the "red X" was uncharacteristic for Heidi Klum in the rest of the episode. There were plenty other acts that came and went in the episode, and Klum didn't feel the need to "X" them out even when the performance wasn't quite what it should be. Yes, I'm referring to the comedy magicians who don't actually do magic.
It should be noted at this point that Amanda LaCount is not quite the small town unknown dancer America's Got Talent portrayed her as. She's a notable dancer in Hollywood, and has recently appeared in projects like Lady Gaga's "Stupid Love" music video, The Little Mermaid Live!, and Ariana Grande's "Thank U, Next." And that's just the tip of the iceberg, really, as LaCount has appeared and danced in notable shows and music videos in Hollywood as far back as 2015.
The point being, she's a professional dancer talented enough to be recognized for notable projects. The dance may not have been the best America's Got Talent has ever seen, but it was certainly good enough to avoid a red "X" in my opinion and others.
Heidi Klum did not comment on the episode on Twitter, though neither did any of the other judges of America's Got Talent. It will be interesting to see if Klum will respond to the criticism, or just press on hoping the controversy dies in the following days.
America's Got Talent airs on NBC Tuesdays at 8:00 p.m. ET. Continue to stick with CinemaBlend for more on the competition, and for the latest news in television and movies.
Your Daily Blend of Entertainment News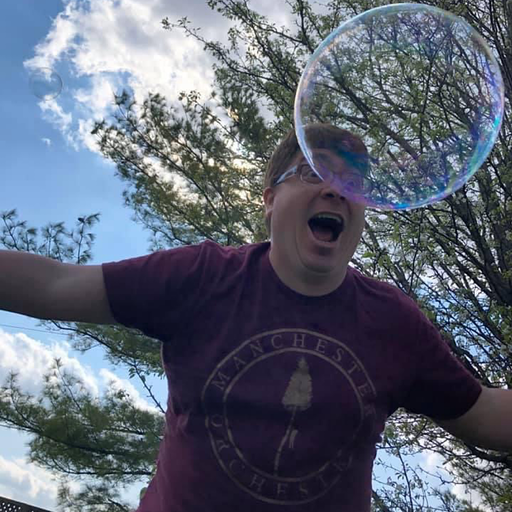 Mick contains multitudes and balances his time reporting on big happenings in the world of Star Trek, the WWE, reality television, and other sci-fi shows.