HBO's Watchmen: Every Episode Of Season 1, Ranked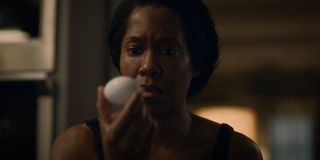 When Damon Lindelof announced in 2017 that he was developing an HBO series based on Alan Moore and Dave Gibbons' legendary comic series Watchmen, there were more than a few doubters that responded to the news. It was controversial enough when it was announced that Warner Bros. was moving forward with a feature film adaptation of the book back in the aughts, but the idea of a new creative team expanding the world created by Moore and Gibbons with real quality was thought impossible. Then Watchmen Season 1 hit in 2019 and successfully blew the minds of fans worldwide.
Set decades after the events in the original comic, and both catching up with familiar characters and introducing new ones, Watchmen is a phenomenal success, and each episode is worth celebrating individually (which is not always the case in the modern world of serialized television). Each chapter has its own significance and meaning – and we thought that we might explore them all through a ranking, metering them based on quality and impact. Keeping in mind that there are zero bad episodes, let's dig in…
SPOILER WARNING: It should probably go without saying that this feature will be digging deep into details of each episode and their reveals. If we're being totally honest, if you haven't actually watched the show yet, this is not where you should start.
9. Martial Feats Of Comanche Horsemanship (Episode 2)
Following its awesome pilot (which will obviously be discussed further down), Watchmen had a lot of questions to answer about its plot – the primary ones regarding the presence of Will Reeves at Judd Crawford's murder site, his connection to Angela Abar, and the events that transpired on the infamous White Night. Put in the position of filling in some important gaps, "Martial Feats Of Comanche Horsemanship" doesn't quite run at the same speed as the episode that preceded it, and those that follow it, but it's still an awesome 55 minutes of television.
It's a chapter that very much keeps you on your toes (how is it that Will is able to unflinchingly grab that egg out of boiling water?), and draws you in as curiosity deepens regarding Judd's murder and how it came to be that police officers in Oklahoma wear masks to hide their identity. Some of the questions we are still asking to this day (seriously, how did Will grab that egg?), but it proves to otherwise be a key episode in the series – particularly with its revelation that Judd was a member of the Ku Klux Klan. It's also applause-worthy that Watchmen is able to simultaneously tell the story of Dr. Manhattan and demonstrate the immeasurable cruelty of Adrian Veidt in one move with the villain's stage play.
8. If You Don't Like My Story, Write Your Own (Episode 4)
Though Lady Trieu's influence on the world can been seen throughout the first few episodes, it's only about halfway through HBO's Watchmen that she is introduced in person – and she makes one hell of an entrance by using miracles of genetic engineering to get a married couple to sell her their farm (which we later learn is the landing site of the rocket containing Adrian Veidt). "If You Don't Like My Story, Write Your Own" immediately makes you question whether or not you can actually trust Lady Trieu – which means it does its job, as it's maintained as one of the best mysteries of the second half of the show.
On a more minute level, this episode earns love for featuring the one and only appearance of the excessively strange fan-favorite character Lube Man, but it's also a key piece in the puzzle when it comes to the larger machinations of Watchmen and the investigation of Judd Crawford's murder (which is made wonderfully complex due to the secrets being withheld in the partnership between Angela Abar and Laurie Blake). This is also where we start to learn more regarding the nature of the world where Adrian Veidt is trapped, including how it is that he keeps creating new versions of Mr. Phillips and Ms. Crookshanks, and it's both brilliant and delightfully disturbing.
7. It's Summer And We're Running Out Of Ice (Episode 1)
Creating a pilot under normal circumstances is challenging, but that's extra true for Watchmen given that nothing about the making of the show was done under normal circumstances. With the first episode of the show, the series not only had to deal with all of the standard issues, including establishing setting, central players, and plot, but it also had to win over all of the naysayers questioning whether or not it would actually be any good. In retrospect with that in mind, "It's Summer And We're Running Out Of Ice" is a remarkable achievement, as it does absolutely everything mentioned above, and so much more.
As is necessarily, it's an episode that is jam-packed with information, as we are introduced to Angela Abar and her family, discover the protocols of the masked police force, and learn about the return of the Seventh Kavalry, but it's all layered in beautifully to entice, and spices things up plenty with tension and action. From the hyper-tense roadside showdown that serves as the lighting of the powder keg, to the raid of the lettuce farm, to the shocking death of Judd Crawford, it's a debut that immediately grabs you by the throat, and it does it within minutes. The opening sequence dropping viewers into the horrors of the 1921 Tulsa race massacre is one that won't soon be forgotten.
6. She Was Killed By Space Junk (Episode 3)
Jean Smart is a treasure, and the treatment of Laurie Blake is one of the best aspects of Watchmen as an adaptation – which should go a long way in explaining why it is that "She Was Killed By Space Junk" has been given this ranking. It takes the audience zero time to register her as a total badass as she executes a fake bank heist to draw out a masked crime fighter, but her serious emotional damage also translates to an excellent sardonic wit that both gives her depth and makes her a fun character to watch operate. Case in point: the awesome episode-spanning joke that she sends in a message to Dr. Manhattan is a perfect mode to express her thoughts about the past, while also being a nod to her fucked up parentage.
Three episodes in, Laurie brings a whole new energy to the developing situation in Tulsa, and the episode stands out for having one of the most intense action beats in the entire show: the explosive showdown/hostage situation at Judd Crawford's funeral, which ends with Laurie expertly shooting the Seventh Kavalry terrorist and Angela Abar saving everyone by using Judd's coffin to smother his dead man's switch-triggered bomb vest. Awesome added bonuses? Seeing Jeremy Irons in the full Ozymandias costume after he is chastised by the Game Warden, and the literally hysterical ending with Angela's car seemingly falling from space at Laurie's feet.
5. Little Fear Of Lightning (Episode 5)
What's the deal with Wade? Through the first few episodes he's established as the detective who goes by Looking Glass a.k.a. LG a.k.a. Mirror Guy, but little else is made known about him beyond having a girlfriend who can test medications off of police radar. It's in "Little Fear Of Lightening" that the Tim Blake Nelson character is front and center – and it's a hell of a ride that both provides awesome new context to the most cataclysmic event that occurs in the comics, and also blasts the larger story forward in fascinating fashion.
It's revealed that Wade was just a few miles away from Manhattan when Adrian Veidt dropped the fake interdimensional squid that killed three million people, and he only survived because funhouse mirrors blocked the psychic blast – kick-starting a lifelong obsession with the light foil-like material called reflectatine. Just getting that peek at the lasting psychological damage of Veidt's plan makes "Little Fear Of Lightning" awesome… but then there's the big reveal about Senator Joe Keene Jr.'s alliances, the tape made for Robert Redford, and Adrian successfully escaping the boundaries of his home on Europa to write a message made of corpses.
4. An Almost Religious Awe (Episode 7)
The first six episodes of Watchmen do an amazing job establishing the complex and awesome Angela Abar, but it's not until the seventh episode that we finally learn about his origins, and it's an emotional journey. Previous chapters feature Angela talking about growing up in Vietnam, but it's "An Almost Religious Awe" that takes us there, showcasing the highs (like discovering the badass movie hero who would eventually inspire her costumed persona) and the horrible lows (including the tragic and sudden death of her parents and grandmother in separate incidents).
With Angela recovering from her Nostalgia overdose and her mind needing to separate her memories from those of Will Reeves, Watchmen is given perfect opportunity to naturally investigate the past of its central character – and it's both powerful and adds greater depth to the story. We're also going to give this one credit for having the best ending of any episode in the season, as Angela taking a hammer to Cal Abar's head in order to reveal him as Dr. Manhattan is one of the best twists that the show unleashes.
3. See How They Fly (Episode 9)
Well-seasoned cinephiles and TV fanatics are trained to expect disappointment when it comes to finales. Sure, it's amazing when things wind up coming together in spectacular and satisfying fashion at the end of an excellent series or franchise, but history has shown that to be a far rarer occurrence than anyone should be happy with. As such, anyone going into "See How They Fly" can be excused for bracing going into the experience, but the brilliant truth is that Watchmen is features one of those aforementioned rare endings, and concludes with an episode that wraps up every necessary thread.
Given everything that is packed in – from Lady Trieu being Adrian Veidt's biological daughter, to Adrian's return to Earth, to the execution of the Seventh Kalvary's plan, to the attempted activation of the Millennium Clock – you'd expect that the Watchmen finale would have to be movie-length, but it's all just one packed 67 minute drama that flows effortlessly. You shed some tears before the end, particularly with the death of Dr. Manhattan, but you can't help but laugh at Adrian being arrested, and admire the beauty of Angela Abar inheriting her husband's powers (or does she?).
2. A God Walks Into Abar (Episode 8)
Who knew that Yahya Abdul-Mateen II would end up as one of the great heroes of live-action DC Comics? First he delivered an amazing performance as the totally badass Black Manta in James Wan's Aquaman, and then he ascended to god-level by becoming Dr. Manhattan in Watchmen. His interpretation of the being best known for experiencing all time simultaneously is perfection, and it's primarily because the episode where he takes the spotlight, "A God Walks Into Abar," is perfection as well.
Leaning into its protagonist's perception view of time, the structure of the eight chapter in Watchmen is non-linear and poetic, working to update audiences about what's going on with Dr. Manhattan following his surprise awakening while also informing the audience about his past with his human wife. It winds up taking some incredibly odd turns, such as it being revealed that it was Angela who set fate in motion by telling her blue hubby to ask Will Reeves about Judd Crawford's Klan robes, but that's just a side effect of impressive writing. Any episode of its quality level would be the best of just about any other show, but we still have one more that needs to be held up and heralded…
1. This Extraordinary Being (Episode 6)
With one simple piece of exposition delivered in "This Extraordinary Being," Watchmen successfully changed absolutely everything we thought we knew about the series: Hooded Justice, long thought to be the alter ego of a Russian wrestler, was Will Reeves, a black man. In the episode, Angela Abar goes on a trip through history courtesy of Will's Nostalgia pills, and what unfolds is jaw-dropping, heart-breaking, mind-altering, and simply stunning.
A little more than halfway through its run, Watchmen really digs into its most important subject matter, which is exposing the horrors of white supremacy and showcasing how, for generations, it has existed at the core of some of America's most significant institutions. As much fun as the series has with alternative history, this is as deeply realistic as the show gets, and it's a powerful experience that proved to be a game-changer in the eyes of the audience, with both Jovan Adepo and Regina King delivering tremendous performances sharing protagonist duties. To borrow the adjective from the title, it's an extraordinary piece of work, and will long be seen as the defining chapter of the entire season, both because of its shocking emotional impact, and also the way it serves as a key to unlock everything that Watchmen is about.
Does our ranking of the Watchmen Season 1 episodes measure up with your own, or would you change things around a bit? Hit the comments section with your thoughts, and stay tuned here on CinemaBlend as we continue to further examine this absolutely monumental piece of television.
Your Daily Blend of Entertainment News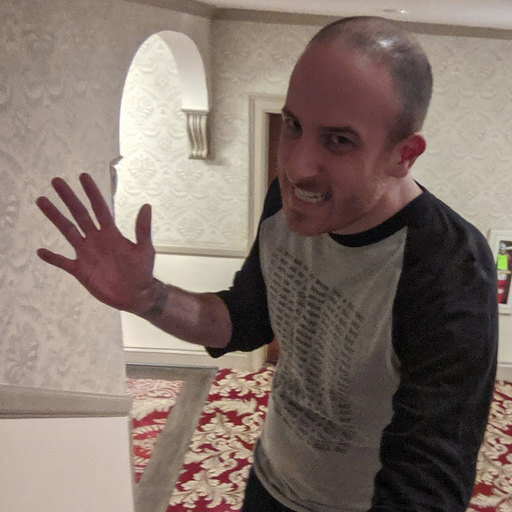 Assistant Managing Editor
NJ native who calls LA home and lives in a Dreamatorium. A decade-plus CinemaBlend veteran who is endlessly enthusiastic about the career he's dreamt of since seventh grade.