Chris Rock: 10 '90s Movies And TV Shows To Watch If You Like The Fargo Star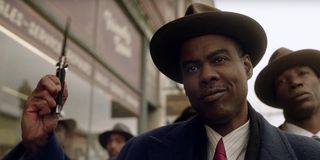 Chris Rock is currently knocking it out of the park as Loy Cannon, the sophisticated yet savagely brutal leader of the Cannon Crime Syndicate in Fargo Season 4. And even though Rock, a successful standup comedian and actor, has been a fixture of the entertainment world for well over 30 years now, the FX series is somewhat of a welcome back party to television for the four-time Emmy winner who also has a trio of Grammys to his name.
Back in the 1990s, Chris Rock was everywhere, and I mean everywhere. Sketch comedy shows, random appearances in hit sitcoms, and even a few movies with his name in the top-billed spot. And this doesn't even touch on his outstanding standup specials and the pair of MTV Video Music Awards (and those commercials) that became must-watch television because of Rock. And so, now that the Saturday Night Live alum is back in spotlight, let's take a look at different movies and TV shows if you like the Fargo star.
Saturday Night Live (1990 - 1993)
Chris Rock had already appeared in movies like I'm Gonna Git You Sucka and Beverly Hills Cop II by the time he was cast as a "middle player" in Saturday Night Live Season 16. Between 1990 and 1993, Rock appeared in a total of 59 episodes of the long-running sketch comedy show and became a household name thanks to his impressions of everyone from Eddie Murphy to Michael Jackson as well as characters like Buster Jenkins and Onski.
During his time on the show, Chris Rock became quick friends with fellow cast members Adam Sandler, Chris Farley, Rob Schneider, and David Spade, better known as the "Bad Boys of SNL." In the years following his departure from SNL, Rock has gone on to host the show three times, with his most recent appearance being on the Season 46 premiere in October 2020.
New Jack City (1991)
Better known for his comedic side at this point in his career, Chris Rock gave a heartbreaking performance as former stick-up kid and drug addict Benny "Pookie" Robinson in the 1991 crime thriller New Jack City. In the movie, which follows New York City detective Scotty Appleton (Ice-T) as he wages war against drug kingpin Nino Brown (Wesley Snipes), Pookie gets caught in the crossfire (literally) and goes from a young stick-up kid to a crippled addict after being shot by Appleton.
Becoming an informant for the NYPD later on in the movie, Pookie puts his life on the line to help take down the ruthless and arrogant drug lord, and provides for one of the most tragic characters in an already bleak film. A far stretch from the roles Rock would become known for, New Jack City remains one of his most impressive to date.
CB4 (1993)
Okay, CB4 isn't the best movie you're going to see, but this 1993 comedy about a struggling rapper who steals the name and criminal record of an incarcerated nightclub owner and becomes an overnight sensation is worth looking back on, if only for Chris Rock's over-the-top performance as Albert as he assumes the identity of MC Gusto. With his two childhood best friends, Euripides/Dead Mike (Allen Payne) and Otis/Stab Master (Deezer D), Albert navigates his personal and professional rise and fall, which is documented by A. White (Chris Elliott).
Watching Chris Rock transform himself from a mild-mannered and somewhat respectable rapper to the insane character that is MC Gusto is still just as ridiculous now as it was 27 years ago. Why don't you see for yourself now that CB4 is streaming on HBO Max.
Dogma (1999)
Good luck finding Dogma streaming or even a physical copy without spending a lot, but if you do, you'll enjoy Kevin Smith's 1999 dark comedy about a pair of fallen angels (Matt Damon and Ben Affleck) trying to get back into heaven. When a group of mortals led by Bethany Sloane (Linda Fiorentino) and Jay and Silent Bob (Jason Mewes and Kevin Smith) is joined by Metatron (Alan Rickman), Rufus (Chris Rock), the 13th apostle, and Serendipity (Salma Hayek), they attempt to thwart the angels' plans before it's too late.
From the first time we meet Rufus after falling from the sky, he provides quick dialogue about living with "J.C." (Jesus Christ) and provides his own form of wisdom and facts about the pasts of pretty much all the characters. And truth be told, it's hard to picture anyone other than Chris Rock taking on this role.
Boomerang (1992)
The 1992 comedy Boomerang, which follows cocky advertising executive Marcus Graham (Eddie Murphy) as he falls in love with Jacqueline Broyer (Robin Givens), who just so happens to be taking over his firm, features one of the best, albeit brief performances of Chris Rock's early career. Despite only being in a handful of scenes (if that), Rock's Bony T, the mail carrier at Marcus' company, is constantly the center of attention. Nothing is better than when Bony T is giving Marcus his mail and tells him what's in the envelopes before asking for a raise after only nine days on the job.
And the good news about Boomerang is that you can pretty much watch it on any streaming platform, including Netflix and HBO Max, though it does pop up on others from time to time.
Beverly Hills Ninja (1997)
A few years after Chris Rock and Chris Farley last appeared together as cast members on Saturday Night Live, the old friends got back together for the 1997 comedy Beverly Hills Ninja, which saw Farley take on the role of Haru, an American who was raised in a village of highly trained ninjas. When Haru is sent to Beverly Hills (hence the name), tasked with protecting Sally Jones (Nicollette Sheridan), he meets Joey Washington (Chris Rock), a bellboy who ends up being instrumental to Haru's mission.
And while Chris Rock is only in a few scenes, he makes use of all the time he gets here, especially when Chris Farley's Haru has him drive him to a mysterious warehouse, even if it means through a horse race and car wash. Watch it for yourself on Starz right now.
Lethal Weapon 4 (1998)
Lethal Weapon 4 may not be everyone's favorite entry in the buddy cop series, but hey, it's the only one with Chris Rock's Detective Lee Butters, and that's saying something. In this 1998 action-comedy, Butters is actually Roger Murtaugh's (Danny Glover) son-in-law, though the veteran and tough-as-nails detective doesn't know it yet. And while the younger detective rubs his father-in-law the wrong way throughout much of the movie (hello, cell phone conspiracy), things changed when Butters takes a bullet for Murtaugh. Maybe if Lethal Weapon 5 ever happens, we can see more of this pairing.
All that being said, you can give Lethal Weapon 4 another shot (or a first watch) as well as the rest of the Lethal Weapon franchise on HBO Max right now.
Doctor Dolittle (1998)
Okay, okay, Chris Rock doesn't appear in the flesh in the 1998 Eddie Murphy family comedy Doctor Dolittle, but his voice acting performance as Rodney the dancing and singing guinea pig is worth a shoutout. The pet of Dr. Dolittle's daughter, Maya, Rodney is one of the first animals to speak with Eddie Murphy's character following the accident that gave him the ability to communicate with animals. And despite being called a "rat-thing" throughout the movie, Rodney is not the average rodent, as he shows multiple times. If you are feeling up to it, Dr. Dolittle and all his talking four-legged friends can be seen on Disney+ right now.
In Living Color (1993 - 1994)
Everyone remembers Chris Rock's time on Saturday Night Live, but following his departure from NBC's hit sketch comedy show, he made a few appearances between 1993 and 1994 on In Living Color, which happened to be the final season of the Fox comedy series. During his time on In Living Color, Rock brought back his "Cheap Pete" character from the 1988 comedy I'm Gonna Git You Sucka. Anyone who is a fan of the cult classic or those who didn't know Rock was on another sketch show after SNL should really go back and watch some of those clips of "Cheap Pete" doing what he does best in various, and hilarious, situations.
The Chris Rock Show (1997 - 2003)
By 1997, Chris Rock was on top of the world. He had released two phenomenal standup comedy specials, two comedy albums, was hosting the MTV VMAs, and had his very own late-night talk show on HBO, The Chris Rock Show. From February 1997 until November 2000, the weekly show ran for five seasons and even won an Emmy in 1999 for Outstanding Writing for a Variety Series. During the criminally underrated show (which isn't on HBO Max for some reason), Rock split his time between talking about hot topics, interviewing big names of the time, and showcasing established and up-and-coming musical acts. Oh, and he had some side-splitting segments like the one where he tries to get the governor of South Carolina to put the stars of the WB on the Confederate Flag.
These aren't even all of the great Chris Rock movies, TV shows, and specials from throughout his career. In the past 20 years, Rock has starred in some of the biggest comedies of the modern era, created a highly successful television series, and released more of his hilarious brand of standup comedy. Now I just can't wait to see him in Spiral.
Your Daily Blend of Entertainment News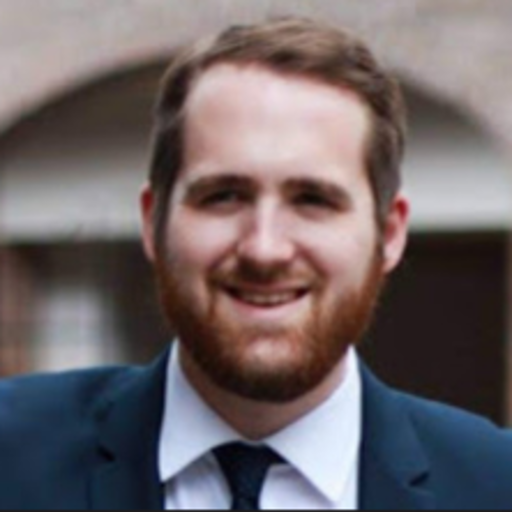 Philip grew up in Louisiana (not New Orleans) before moving to St. Louis after graduating from Louisiana State University-Shreveport. When he's not writing about movies or television, Philip can be found being chased by his three kids, telling his dogs to stop barking at the mailman, or yelling about professional wrestling to his wife. If the stars properly align, he will talk about For Love Of The Game being the best baseball movie of all time.