Percy Jackson: 5 Things We're Hoping To See The Disney+ Series Get Right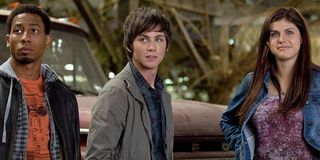 CinemaBlend participates in affiliate programs with various companies. We may earn a commission when you click on or make purchases via links.
Rick Riordan's Percy Jackson series has been a childhood staple on bookshelves for the past 15 years. The books have remained bestsellers for a decade and new readers are introduced to Camp Half-Blood every year. But sadly, we have not been able to say the same about Hollywood's attempt to turn it into a film series starring Logan Lerman and Alexandra Daddario. But thankfully, Disney+ is turning things around with a TV series that will devote an entire season to The Lightning Thief.
The plans were announced last May, with Rick Riordan being heavily involved behind the scenes this time around. The Disney+ show is currently being written with plans to soon move further into development this year. The original adaptations directly contradicted a lot of what fans of the books loved about the Percy Jackson series, so naturally I have quite a wish list of things we're hopeful to see the TV version explore with more care when the series starts streaming. Let's get to it:
Percy Jackson Being The Right Age
Arguably the biggest issue with the Percy Jackson movies that we've seen was the decision to age up the main cast into teenagers. In The Lightning Thief, Percy is supposed to be 12 years old and that fact was completely ignored. I get it, it can be tough to get audiences behind a property leaning so heavily on younger heroes, but Percy Jackson's age range is vital to the story of the series. Getting the ages right in the Disney+ series will give the story more weight than the movies, because there's this urgency and intrigue to a middle school boy tackling a world-altering quest and young fans will hopefully get to grow up with him like my generation did with the Harry Potter movies.
There's a thin line that comes with telling a story about a 12-year-old and while a Percy Jackson movie could easily just be cute and fun, I hope the series feels as timeless as it is "age appropriate" In other words, just because Percy will be younger, I'd be excited to still see it retain its depth and some grit here and there too.
Staying True To Percy, Annabeth And Grover's Dynamic
Another major problem that happened with the movies was in terms of the central heroes of the series. The dynamic was completely different from the books and Hollywood-ifed into some incredibly boring characters. Percy is dealing with a major weight of possibly losing his mom to Hades and learning that his father is Poseidon, but it's also an incredibly empowering role to watch unfold as he learns to harness his powers and finds a place to belong with other Half-Bloods.
Annabeth was completely misread in the movie too, between the film ignoring her physical traits to her saying brave lines, but not really talking the talk, as Percy was given more heroic characteristics than he has in the books. And Grover, oh Grover. The adaptation we've seen so far translated a quiet but valiant character into a wannabe ladies man. There's something to be said about the trio's unique dynamic that I cannot wait to see adapted with a closer eye on the source material.
More Inspired Modern Greek God Adaptations
Something unique about the Percy Jackson series is how Rick Riordan establishes a world that includes Greek mythology into a modern world. And because the author wasn't hellbent on describing all the visuals beat by beat in his novel, there's a lot of exciting ways the series could adapt the story being told – it just needs the right visionary. One of the most intriguing aspects of Percy Jackson is how it makes us believe that the Underworld could really be in Los Angeles or Medusa could be selling the statues of her victims in a mystical garden.
I can't wait to see Disney+'s Percy Jackson series go in depth with the specific chapters that had Percy, Annabeth and Grover driving cross-country to get to the Underworld. There's a ton of details in the book that the movie just skipped right past. Such as when Percy finds out he can hear the thoughts of horses or when he's haunted in his dreams of Kronos or Thalia. There's a ton of room here for visual imagination.
Establishing The Wonder Of Camp Half-Blood
To jump off of the visual elements of Percy Jackson further, is Camp Half-Blood, the main base of the books, and should be given an episode or two devoted to it with the series. Camp Half-Blood was pretty underwhelming in the film, when it was one of the most interesting and exciting places to hang out in the series themselves. There's a lot of worldbuilding that can go into the camp, between getting to know the other half-bloods to wandering through the forests and meeting the Nymphs and so forth.
Traveling Through The Underworld
Overall, we shouldn't be looking at the Percy Jackson movies much at all when thinking about the new series because they should be completely different from each other. The original movie does have the backbones of the story, but briefly jumps on certain elements without really placing any attention on what was special about what was introduced in the books.
One especially exciting part of The Lightning Thief book was when the trio explored the Underworld, and traveled down the many sides and sections of Hades' realm. In terms of the Underworld, because there's a lot of room for the show to shine through its depiction of such a dark but interesting world.
While we wait, you can check out what's new to streaming on Disney+ this month and sign up for a subscription using this link. It may take a while longer before the Percy Jackson series completely gets off the ground and starts casting, but until then it's been fulfilling to dive back into the books and remember why the Disney+ TV show is so highly-anticipated.
Your Daily Blend of Entertainment News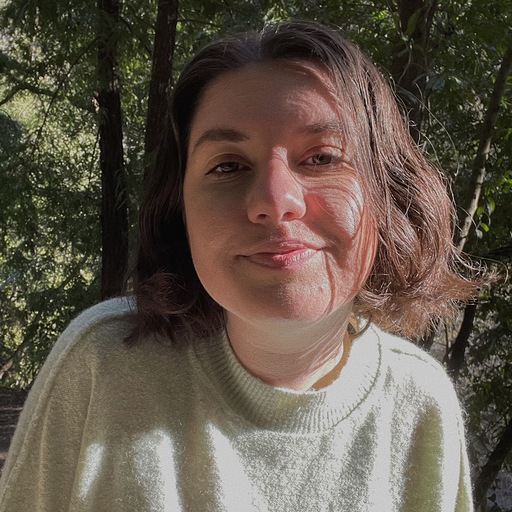 YA genre tribute. Horror May Queen. Word webslinger. All her writing should be read in Sarah Connor's Terminator 2 voice over.