What Makes SEAL Team's Emotional Scenes More Effective, According To Star Max Thieriot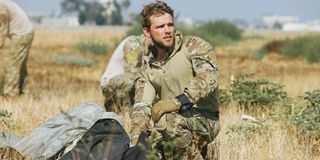 Spoilers ahead for SEAL Team Season 4, Episode 12 "Rearview Mirror."
In the latest episode of CBS' action drama SEAL Team, one star went split his time in front of the camera to head back behind the camera for the second time. Max Thieriot, who plays SEAL Team's Clay Spenser, directed this week's emotional episode. And while he wasn't merely tooting his own horn, the actor revealed why he and other actor-directors have an advantage when it comes to setting up some of the series' more touching moments.
In the new episode, Theo Papadakis shocked Jason Hayes when he revealed he was popping Oxycontins before losing his leg while he was on Bravo. And the reason Jason didn't notice is because he solely cared about Theo doing what he needed to in order to get the job done, at least that's how Theo saw it. Jason then checked on Ray who has been privately struggling since he was rescued from his torturer, but Ray pretended to be asleep. There were a lot of powerful and understated moments throughout, and Max Thieriot told TVInsider about his love of directing SEAL Team's more dramatic and emotional scenes of the series and why it's important to him to have gained the other actors' trust over the years:
Many TV actors that have the directing inclination end up stepping behind the camera to helm an episode or two (or even more), which adds new experiences and perspectives. "Rearview Mirror" marked the second episode of SEAL Team that Max Thieriot has directed, following his initial efforts on the Season 3 episode "Drawdown," and he'd first made his directing debut with an episode of Bates Motel. With the growing experience he's had, Thieriot has developed a grasp for what works and what doesn't, and what scenes he really loves to direct and have an understanding of.
In Max Thieriot's mind, one of his particular advantages in directing SEAL Team episodes is that his fellow co-stars are comfortable and familiar with him in ways that they wouldn't be for a director-for-hire just stepping in for the first time. So when it comes time for the actors to reach into dark and emotional places, they can do so more easily with a friend than they could with a stranger, however talented that stranger may be. And it's very likely that SEAL Team fans would be able to tell the difference.
In case anyone wondered whether or not it's enjoyable to direct David Boreanaz, whose main character Jason Hayes is always one click away from trouble, your instincts are probably right. Here's what Max Thieriot had to say about those final scenes:
After those emotional scenes, it'll be interesting to see how the series will move forward, and how the storylines will progress as the season swings closer to the end, especially with the fate of Season 5 still unknown. Give us some answers, CBS!
SEAL Team airs Wednesdays at 9 p.m. ET/PT on CBS.
Your Daily Blend of Entertainment News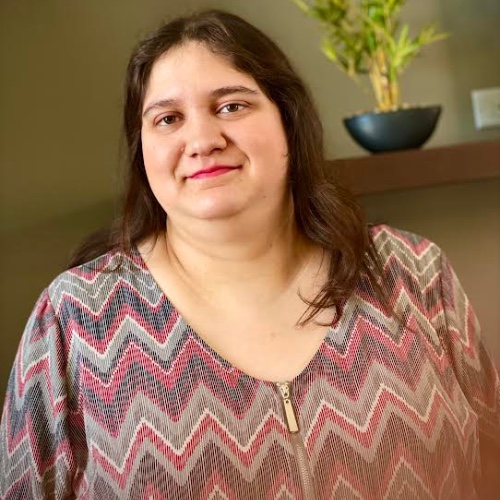 Passionate writer. Obsessed with anything and everything entertainment, specifically movies and television. Can get easily attached to fictional characters.