The Resident Just Revealed Nic's Fate After Emily VanCamp's Departure, And Matt Czuchry Is Already Killing It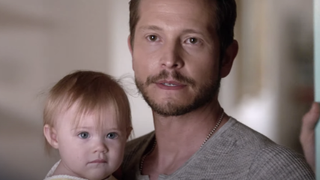 Spoilers ahead for Episode 2 of The Resident Season 5 on Fox, called "No Good Deed."
The Resident made headlines over the summer when news broke that leading lady Emily VanCamp had left the show ahead of Season 5, meaning that the show had to find some reason for Nic to suddenly be gone after Season 4 ended with her enjoying a happy ending with Conrad and their newborn daughter. "No Good Deed" seemingly just confirmed the worst fears of fans who were hoping for the best for Nic, and I have to say that Matt Czuchry is already killing it as Conrad in this storyline that's just beginning.
The majority of "No Good Deed" was centered on Devon fighting for his life and the rest of the doctors solving the mystery of what had happened to him, plus Billie Sutton unexpectedly having to face the son that she gave up for adoption when she was 13 after he brought an overdosed friend into the ER. Nic was supposed to still be gone on her spa retreat, with Conrad missing his wife and trying to reach her on the phone, but not concerned that she wasn't back yet. That changed at the end of the hour, when Conrad heard an arrival at the front door and picked up Gigi to happily greet Nic... only to see that it was a pair of police officers.
And Conrad's shift in expression from one moment as he was carrying his adorable daughter to the door to when he saw the police officers waiting was masterful on the part of Matt Czuchry. Conrad knew in an instant that he was about to get very bad news, and there was defeat in his eyes even before one of the officers started talking, and even though the episode technically ended before revealing what exactly happened to Nic other than an accident. Conrad couldn't respond other than to shakily nod when asked a question by one of the officers, who said:
The Resident really didn't have many options for writing out Nic to start Season 5 after Season 4 ended with her so happily settled into her new life as a mom with her daughter and doting husband. Either there was going to have to be tragedy or Nic would have to do something very out-of-character like leaving her family for her sudden absence to make sense. The emotional weight of this storyline fell onto Matt Czuchry's shoulders without his longtime scene partner.
And if "No Good Deed" is any indication, Matt Czuchry will be able to nail whenever The Resident throws at him to write out Emily VanCamp's Nic. Fans of Nic (as well as the Nic/Conrad relationship) are in for heartbreak no matter what, but the storyline seems to be in very capable hands with Czuchry. The details of what happened to Nic, and what will happen for Conrad and Gigi, are presumably on the way in the next episode, but you can check out the promo now:
See what happens next with new episodes of The Resident on Tuesdays at 8 p.m. ET on Fox. Plenty is happening on top of Nic's fate, and the hospital is still short a doctor thanks to the departure of Morris Chestnut as Cain. Although Cain is expected to return at some point in the future of the series, there is no guarantee that that will be any time soon. For more of what's on the way in the not-too-distant future, check out our 2021 fall TV premiere schedule.
Resident of One Chicago, Bachelor Nation, and Cleveland. Has opinions about crossovers, Star Wars, and superheroes. Will not time travel.
Your Daily Blend of Entertainment News
Thank you for signing up to CinemaBlend. You will receive a verification email shortly.
There was a problem. Please refresh the page and try again.