30 for 30 Reaction - Jimmy The Greek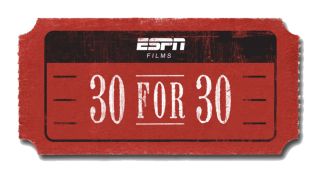 (Image credit: ESPN)
I didn't know much about Jimmy "The Greek" Snyder before tonight's installment of ESPN's 30 for 30. (If you are a sports fan and haven't been watching these documentaries then you are truly missing something. I have loved each one). What I knew about The Greek was basically that he was a racist, and that, I only knew from the clips Howard Stern would play from time to time on his radio show. I didn't realize that, at one point, Jimmy "the Greek" was among the top personalities in American sports.
Above all Jimmy was a gambler. He bet big and won big. He bet big and lost big. In the end he lost everything. Born in a small, blue collar town, Jimmy Snyder learned how to gamble early. He parlayed this knowledge into a semi-stardom making big bets on big, high profile contests like Super Bowls, Presidential elections. Where he really truck gold, so to speak, was in Las Vegas creating national sports betting line that went out to various newspapers. It was the first such national look at sports gambling and it put The Greek on the map. He moved from this into working on CBS's incredibly popular, Sunday morning pregame football show (before it was inundated with the idiots they broadcast now).
Fritz Mitchell, the documentary's director, chooses to tell Jimmy's story from two different angles. He interviews a number of people involved in The Greek's life including Brent Musberger, Phyllis George, Irv Cross, Frank Deford and Dan Rather. They give insight into Jimmy's obvious generosity and charm as well as his degenerate need for the big score and fame. In addition, he details Jimmy's rise and struggle using The Greek's "own words" as a voiceover to his trials and tribulations.
Mitchell does a good job of dissecting The Greek as a man who knew what he was: a gambler. At one point the voiceover of Jimmy says the most prescient piece of wisdom he got along the way was when someone told him he would be broke and rich seven times in his life. He just needed to watch out for that seventh time. In the end, Greek was undone by his own need to score big. While in the midst of his contract negotiations, the love of the camera became too much. He made some unfortunate comments about black athletes in professional sports. These comments started him down the steep slope toward oblivion. He was subsequently fired, never found work in the entertainment industry again and died broke in Las Vegas. It is far from a storybook ending, and some could say the life of the gambler never has one.
While I could have done without the over-dramatic voiceovers narrating Jimmy's life, "The Rise and Fall of Jimmy the Greek' was excellent in detailing the way gambling entered our mainstream consciousness. Jimmy the Greek helped usher in a world where poker players are more prominent on ESPN than hockey players. He made it "okay" to bet sports and while he didn't build Las Vegas, he certainly sped along its growth. Mitchell tells this story deftly and completely. I left the movie feeling I truly knew Jimmy The Greek. It was a humanizing look at a relative sports icon.
What has been great about the 30 for 30 series is its use of simple story to illustrate a grander point. The stories these documentaries tell transcend the people on whom they focus. The story's subjects are small parts of the larger scope of sports. Jimmy "The Greek's" story is important because it dissects a rather simple man who lived a fairly complicated life. But, on a broader scale, it tells the story of how sports gambling entered our everyday lexicon. Jimmy "The Greek" did this, so he won, but in doing so he lost everything. I'm not sure it was worth the gamble.
Your Daily Blend of Entertainment News
Doug began writing for CinemaBlend back when Terminator: The Sarah Connor Chronicles actually existed. Since then he's been writing This Rotten Week, predicting RottenTomatoes scores for movies you don't even remember for the better part of a decade. He can be found re-watching The Office for the infinity time.