30 Rock Preview: Season Five Premieres Thursday Night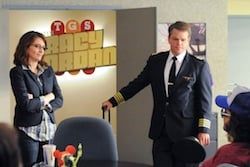 Who's up for more 30 Rock? If you're looking forward to the fifth season premiere of the NBC comedy series, we have some details on the episode and some clips to share with you.
Matt Damon is set to guest star in the fifth season premiere. If you just can't wait for the episode to air to see him, below NBC's synopsis for the episode are a couple of clips from the episode.
30 Rock Season 5 premieres Thursday, September 23 on NBC (8:30-7 p.m. ET) on NBC
CLICK HERE to view the 2010 Fall TV Premiere Schedule.