ABC's The Bachelor and Bachelorette Getting Sued For Racial Discrimination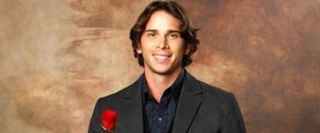 Season 15 winner of The Bachelor broke off her engagement to Brad Maynard last summer and now she is set to take over the next season of The Bachelorette. It's a trope we have seen often, with former contestants on The Bachelor getting a run at love on The Bachelorette and vice versa, but we haven't really talked about whether or not that contributes to the lack of ethnicities featured on the show.
Football players Nathaniel Claybrooks and Christopher Johnson think so. Today, the two men spoke out about bringing a lawsuit against both The Bachelor and The Bachelorette. Claybrooks and Johnson plan to file Wednesday, saying the show has discriminated for over a decade. In 23 seasons, Asians, Latinos, and African Americans have all been conspicuously absent from most seasons of the popular dating reality show and the two black men (one a minor league football player, the other an NFL prospect) would like the programs to answer for their racial discrimination.
Anyone who has ever watched an episode of The Bachelor or The Bachelorette has probably noted the show's inherent lack of diversity, and this lawsuit will not be the first time the issue has been splashed all over the media. According to THR, this time will, however, be the first time ABC, Warner Horizon Television, NZK Productions, and mastermind and producer Mike Fleiss come together to discuss the issue in a press conference.
While it is doubtful, the conference will yield any heartfelt musings, perhaps this is the perfect moment to announce sportscaster Lamar Hurd as the next Bachelor contestant?
Your Daily Blend of Entertainment News
Your Daily Blend of Entertainment News
Thank you for signing up to CinemaBlend. You will receive a verification email shortly.
There was a problem. Please refresh the page and try again.