ABC Family Gets Switched At Birth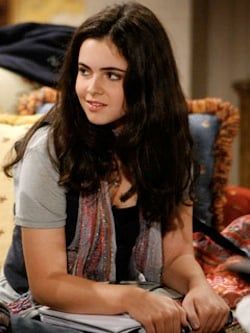 While in reality, two babies being switched at birth sounds like a complete nightmare, you have to admit, the subject does make for an interesting drama premise and apparently, ABC Family agrees. (No, it's not a reality show.)
ABC Family announced the series pick-up for Switched At Birth this week. This scripted drama series' premise is as you might guess. Two baby girls are switched at birth and raised in very different environments. Their lives collide again when they're old and their families attempt to deal with the situation. It sounds intriguing. Vanessa Marano (Dexter, The Comeback) plays one of the switched girls, while newcomer Katie Leclerc plays the other.
Below is ABC Family's description for the series:
Switched at Birth is set to premiere on ABC Family sometime later this year.