ABC Sends Ghost Whisperer Into The Light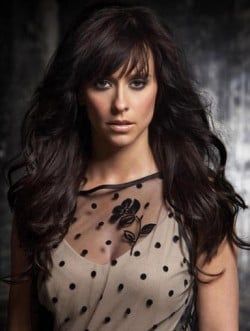 CBS's house cleaning is now officially over. After passing on The New Adventures of Old Christine, now that they have found comedy success on their own, ABC is saying no to a new season of Ghost Whisperer as well. The production company broke the news in a brief press release, saying "After five wonderful seasons and over 100 episodes, we are disappointed to announce Ghost Whisperer will not be returning for a sixth season ... We continue our relationship with ABC Studios and look forward to developing many more successful projects together in the future."
The fact the CBS show was a production of ABC Studios gave hope to fans of the Jennifer Love Hewitt series. Now, though, there is only the potential of further comic book adventures. Ghost Whisperer has already featured in one mini-series published by IDW Publishing, and Jennifer Love Hewitt produced another unrelated series for the same publisher.
Even if it doesn't continue, though, there was at least a satisfying conclusion to the ongoing saga of Aiden and the battle with the Shadows and the Shinies. It leaves viewers at a place far less frustrating than many fantasy and science fiction shows that get cancelled do, which is a refreshing change.
Your Daily Blend of Entertainment News
Your Daily Blend of Entertainment News
Thank you for signing up to CinemaBlend. You will receive a verification email shortly.
There was a problem. Please refresh the page and try again.