ABC Spring 2011 Season Finale Schedule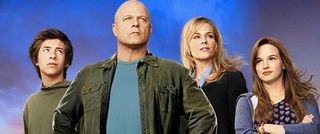 In addition to better weather, spring also brings the conclusion to many TV shows for the season (and in some cases, forever.) ABC released the season finale schedule for their current primetime line-up, which includes a double-dose of Desperate Housewives and Cougar Town.
There still hasn't been word on whether or not freshman drama series No Ordinary Family will be brought back for a second season. From what's been said, its chances of renewal are "iffy at best." So you may want to enjoy what's left of the drama series while it lasts. The season (possibly series) finale will air in just a few weeks.
Desperate Housewives is getting two-hour season finale, while comedy series Cougar Town will also double in size with a one-hour season finale later on in May.
Your Daily Blend of Entertainment News
Thank you for signing up to CinemaBlend. You will receive a verification email shortly.
There was a problem. Please refresh the page and try again.