Alfonso Cuaron And J.J. Abrams Team Up For A Superhero Drama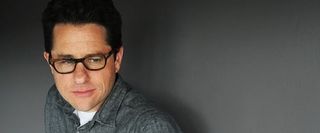 Here's an unlikely collaboration for a new TV drama: Mexican director Alfonso Cuarón (Children of Men) has joined forces with geek icon J.J. Abrams (Lost, Star Trek) to write and produce a new high concept sci-fi TV pilot for NBC and Warner Bros. TV. The project will also be co-written by screenwriter Mark Friedman (Home Of the Brave).
Deadline says the project, which will be directed by Cuarón, has been given a pilot production commitment and will follow the exploits of a young girl who obtains superpowers and special abilities. She learns how to use these mysterious abilities seven years after she receives them. The girl is also protected by an inmate who breaks out of prison and is tasked to find and keep her safe from people who are trying to hunt her down.
Cuarón was nominated for an Academy Award for writing; for his screenplay for Y Tu Mamá También in 2001 and his screenplay for Children of Men in 2006. He has directed the third film in the Harry Potter series Harry Potter and the Prisoner Of Azkaban for Warner Bros. Cuarón also directed the mind-bending sci-fi film Gravity starring Sandra Bullock and George Clooney, which is due in theaters sometime 2013.
Of course, Abrams is busy working on various high-concept TV series including Fringe, Person of Interest, and TV's new sci-fi sensation Revolution for NBC. Abrams will also be directing Star Trek Into Darkness later in 2013.
The pilot doesn't have a title yet but it's pretty exciting to hear Alfonso Cuarón and J.J. Abrams have teamed up to work together on a TV project. If Revolution is a hit then it would be a good lead-in for Cuarón and Abrams' new sci-fi drama in 2013, should it go to series.
Your Daily Blend of Entertainment News