Amazon/MGM Deal Adds Terminator, Stargate Series, And More To Streaming Catalogue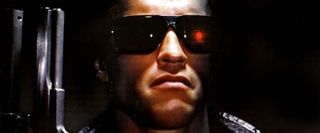 Amazon Prime has been positioning itself as one of the top players when it comes to streaming content, recently following in the footsteps of Netflix and Hulu by providing an app for Playstation 3 and Xbox 360 systems. When it comes to this field, the two biggest driving factors seem to be availability on different platform and actual content selection. Amazon's move onto gaming consoles definitely helps with the former, and now a new licensing deal with MGM will expand the latter.
Deadline reports that the new deal will give Amazon Prime customers instant streaming access to MGM films such as Silence of the Lambs, Dances with Wolves, Rain Man, and The Terminator. On the TV side of things, the deal will bring shows such as thirtysomething, Dead Like Me, and the various Stargate series to the Amazon Prime catalogue. The announcement didn't specify how long the licensing deal will last.
Brad Beale, Amazon's director of digital video content acquisition, had this to say:
This is the second such major streaming deal Amazon has signed in recent months. We previously reported about the company's partnership with Paramount Pictures, which added hundreds of titles to the Amazon Prime catalogue, including films such as Mission: Impossible III, J.J. Abrams' Star Trek, Top Gun, and Braveheart. With Netflix having lost several content partnerships such as the one with Starz, Amazon is definitely giving Netflix a run for its money.
For those unfamiliar, Amazon Prime is a subscription service that offers several features, including the streaming catalogue of film and TV, free two-day shipping on orders, and access to a "lending library" of thousands of e-books (as long as you own a Kindle, at least).
Your Daily Blend of Entertainment News
Your Daily Blend of Entertainment News
Thank you for signing up to CinemaBlend. You will receive a verification email shortly.
There was a problem. Please refresh the page and try again.