All Of Kurt Russell's Most Badass Characters, Ranked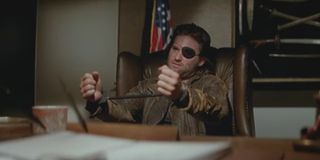 CinemaBlend is partnering with PIA VPN to bring you fresh content to stay in and stream with each day. We're also offering a special 76% discounted rate for a limited time only. You can sign up for the package with PIA here.
Snake Plissken. Wyatt Earp. John "The Hangman" Ruth. Any given actor would give an arm and a leg to just to play one of these badass characters, but longtime Hollywood staple Kurt Russell has portrayed all three, plus dozens of other characters just as brash, quick-witted, and well-equipped as three legendary ass kickers.
Throughout his career, Kurt Russell has brought some of the most daring heroes (and a few villains) moviegoers have ever seen. Just think about it, John Carpenter turned to the actor not for just one movie, but five over the course of the pair's nearly 20-year partnership that produced some of the best action heroes the likes of which haven't been seen since. But the badassery doesn't stop there. Outside of his collaborations with the acclaimed filmmaker, Russell has shown up in the Marvel Cinematic Universe, the Fast And Furious saga, and countless other franchises, many of which are included on this list of the most badass Kurt Russell characters.
10. Stephen "Bull" McCaffrey - Backdraft
In terms of movies about firefighters, it doesn't get much better than Ron Howard's 1990 drama Backdraft about two brothers in the Chicago Fire Department hot on the trail of a serial arsonist wreaking havoc across the Windy City. Kurt Russell plays the older Stephen "Bull" McCaffrey, a fearless, no nonsense veteran fireman who stops at nothing to save lives and extinguish fires, both on and off the job.
Ultimate Moment Of Badassery: After Bull and his younger brother fall down trying to save a young boy, Bull looks at his younger brother and says, "Don't take that kind of shit from it, don't let it know you're scared," before running into the flames.
9. Jonathan "Jack" O'Neil - Stargate
Kurt Russell had already proven his sci-fi and action movie prowess by the time he was cast as Jonathan "Jack" O'Neil in Roland Emmerich's 1994 epic Stargate. In the film, Russell's character suffers from suicidal depression after his son accidentally shoots and kills himself, but the broken and grieving father finds new meaning in life with the discovery a stargate that connects our world to the ancient Egyptian-like planet of Abydos.
Ultimate Moment Of Badassery: After being confronted by the Horus guards, O'Neil looks up, says "How ya doing," winks, and blasts him with his rifle.
8. Stuntman Mike McKay - Death Proof
Kurt Russell and Quentin Tarantino have worked together quite a bit in the past two decades, but that relationship got off to an insane start with the 2007 Death Proof, a high-octane throwback to the exploitation horror movies of the '70s, in which Russell plays the depraved Stuntman Mike McKay, a lunatic behind the wheel of a reinforced death machine. Though not Tarantino's best work, this fantastic thrill ride of a murder movie is a hell of a lot of fun.
Ultimate Moment Of Badassery: I feel wrong talking about a badass moment from such a reviled and horrible character, but the first time you actually get to see Stuntman Mike's stunt car that is only "death proof" for the driver, but the visual of him speeding like a madman and then slamming on the brakes, killing his first victim, is despicable at best, but it does set up the rest of the movie.
7. Sheriff Franklin Hunt - Bone Tomahawk
Bone Tomahawk is essentially what you get when you make a venn diagram consisting of westerns, cannibals, and oversized mustaches. Kurt Russell stars as Sheriff Franklin Hunt in this 2015 thriller that CinemaBlend previously described as being a horror take on John Ford's The Searchers in which a group of men go out to locate and rescue a group of people kidnapped by cannibals.
Ultimate Moment Of Badassery: Sheriff Hunt is a badass pretty much through the entire movie, but his sacrifice at the end of the film speaks volumes.
6. Gabriel Cash - Tango & Cash
Although critics seemed to take a crap all over this movie, Tango & Cash is probably one of the most absurdly fun buddy cop movies from the '80s not called Lethal Weapon. Kurt Russell appears as Gabriel "Gabe" Cash alongside Sylvester Stallone as Raymond "Ray" Tango, two narcotics detectives framed for murder. Finding themselves on the other side of the law, these former rivals must put their past aside and clear their names.
Ultimate Moment Of Badassery: Does the boiler room brawl ring any bells?
5. John "The Hangman" Ruth - The Hateful Eight
Quentin Tarantino's The Hateful Eight is one of the best westerns to come out in the 21st Century, and the reason behind it is the stellar cast, which includes Kurt Russell as the feared and consistent bounty hunter John "The Hangman" Ruth. Although his treatment of Jennifer Jason Leigh's Daisy Domergue is more than a little unsavory, is pretty badass up until his death.
Ultimate Moment Of Badassery: During the introduction of John Ruth, it's told that he doesn't shoot you in the back to collect the bounty, he makes it a point to see you hang.
4. Jack Burton - Big Trouble In Little China
Big Trouble In Little China is one of those movies that could only exist in the '80s, even if they're trying to make a remake. A lot of that has to do with the look of the film, the underworld in the middle of San Francisco, and martial arts, but let's be real, Kurt Russell's Jack Burton is a badass through and through. Sure, he doesn't get a lot of things right the first time, and yeah, he did kind of fall into the plot, but the hair, the tank top, and the attitude make up for it.
Ultimate Moment Of Badassery: I'm just going to say that Jack Burton catching a knife and throwing it back directly in the middle of David Lo Pan's forehead should do the trick.
3. R.J. MacReady - The Thing
John Carpenter's 1982 sci-fi classic The Thing follows a group of American researchers who come face to face with the shape-shifting alien simply referred to as the "Thing." Kurt Russell appears as the station's helicopter pilot, R.J. MacReady who stops at nothing to wipe out the threat even if it means that he'll die too.
Ultimate Moment Of Badassery: There are only a couple other moments in Kurt Russell's filmography that will live up to MacReady's confrontation with the "Thing" in which he yells "Fuck you, too," before blowing the alien to smithereens.
2. Wyatt Earp - Tombstone
We might never know exactly who really directed Tombstone, but for now, let's just focus on the badassery of this western classic. With a cast that includes Val Kilmer (in his prime), Bill Paxton, Sam Elliott, and countless others, one name stands above them all: Kurt Russell in his portrayal of real life lawman Wyatt Earp. This movie is just as enjoyable and badass today as it was in 1993.
Ultimate Moment Of Badassery: Picking just one moment of badassery exhibited by Earp is no easy task, but nothing beats out the scene where the lawman slaps Billy Bob Thornton's character and says, "Are you gonna do something? Or just stand there and bleed?"
1. Snake Plissken - Escape From New York
Was there ever going to be any other Kurt Russell as badass as Snake Plissken in John Carpenters 1981 classic Escape From New York? You could make a case for Wyatt Earp or R.J. MacReady, but neither of those characters glided into a prison the size of a city, saved the President of the United States, and kicked all sorts of ass while wearing an eye patch.
Ultimate Moment Of Badassery: You could say the fight scene in the wrestling ring is Snake Plissken's most badass moment, but you really see what the character is made of during his introduction where he remains defiant even with the President being held captive.
Those are just 10 of Kurt Russell's most badass characters. Do you agree with my ranking or do you think that Captain Ron or Dean Proffitt from Overboard should have been included on the list? Make sure to fill out the poll below and sound off in the comments.
This poll is no longer available.
Your Daily Blend of Entertainment News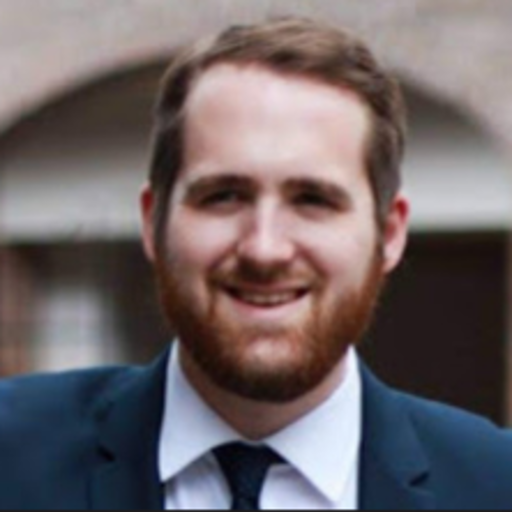 Philip grew up in Louisiana (not New Orleans) before moving to St. Louis after graduating from Louisiana State University-Shreveport. When he's not writing about movies or television, Philip can be found being chased by his three kids, telling his dogs to stop barking at the mailman, or yelling about professional wrestling to his wife. If the stars properly align, he will talk about For Love Of The Game being the best baseball movie of all time.