Kurt Russell's Best Movies And How To Watch Them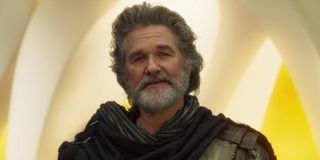 CinemaBlend participates in affiliate programs with various companies. We may earn a commission when you click on or make purchases via links.
Going back more than 50 years, Kurt Russell has been in some of cinema's most treasured titles. From all those badass characters in films like Escape From New York and Big Trouble in Little China to hilarious and timeless romantic comedies like Overboard, and even sci-fi adventure flicks like Stargate, there's a lot to choose from when thinking about Kurt Russell's best movies. And while a lot of us have seen the best the former child actor-turned-action hero has to offer, there are some out there who either haven't seen the man's best work or perhaps haven't seen some of these in years.
Luckily for everyone (myself included), I have put together this list (which is about as close to definitive as possible) of Kurt Russell's best movies, where you can stream them, rent or buy them digitally, and purchase physical copies for those fearsome of world in which streaming services go by the wayside. There's a lot to tackle here, so let's get started.
Tombstone (1993)
Tombstone happens to be not only one of the best Westerns but also in the top tier of Kurt Russell's library of work. Despite its notoriously difficult production, the George P. Cosmatos-directed tale of lawman Wyatt Earp (Russell), his brothers (Sam Elliott and Bill Paxton), and the iconic Doc Holliday (Val Kilmer) protecting the town of Tombstone is just as much fun as fun can be. With more memorable lines than anyone can count, formidable villains, and the best mustaches you'll see on screen, there are plenty of reasons this movie is so beloved nearly 30 years later.
Get Tombstone on DVD/Blu-Ray on Amazon.
Escape From New York (1981)
John Carpenter's Escape From New York is one of the oddest, bleakest, and most violent movies to come from the sci-fi boom of the early 1980s. When the President of the United States is taken hostage in a walled-off New York City (which is now a massive prison colony), it's up to the most reluctant of all reluctant heroes, Snake Plissken (Kurt Russell) to get the job done. And boy does he. This movie, which features some crafty James Cameron visual effects work, is worth of every line of praise it's received over the years.
Stream Escape From New York on HBO Max.
Buy/Rent Escape From New York on Amazon.
Get Escape from New York on DVD/Blu-Ray on Amazon.
The Thing (1982)
The sci-fi horror classic The Thing (which is actually a remake) brought John Carpenter and Kurt Russell together for their third of five collaborations in 1982. Set in a remote research facility at the South Pole, the movie follows a group of scientists, support staff, and an alcoholic and nihilistic helicopter pilot by the name of R.J. MacReady (Kurt Russell) as their space is overtaken by a shape-shifting alien threat that could potentially wipe out all life if left unchecked. This movie has it all: a great cast, engaging story, insane animatronics work, and an unsettling tone. No wonder The Thing is considered one of the best horror movies of all time.
Get The Thing on DVD/Blu-Ray on Amazon.
Big Trouble In Little China (1986)
In 1986, John Carpenter and Kurt Russell made perhaps their funniest movie together when they reunited for the cult classic Big Trouble in Little China. Russell's Jack Burton, the cocky truck driver who finds himself in one hell of a situation, brings an oversized ego and impeccable comedic timing to this fantasy sci-fi action-comedy about an ancient sorcerer searching for a green-eyed woman to break a curse that has held him hostage for centuries. One of the best parts about this movie is its runtime (a swift 99 minutes) that doesn't waste any time getting to the heart of the story.
Buy/Rent Big Trouble In Little China on Amazon.
Get Big Trouble In Little China on DVD/Blu-Ray on Amazon.
Guardians Of The Galaxy Vol. 2 (2017)
There are plenty of reasons why James Gunn's Guardians of the Galaxy Vol. 2 is one of the best sequels of all time, but right there near the top is Kurt Russell's portrayal of Ego, aka "The Living Planet." As soon as he introduces himself to Guardians and reveals himself to be Peter Quill's (Chris Pratt) father, you know there is going to be some funny business down the road. And boy, is there. The way Ego's true nature and motivations are revealed to the characters and the audience make rewatching the 2017 MCU film the gift that keeps on giving.
Stream Guardians Of The Galaxy Vol. 2 on Disney+.
Buy/Rent Guardians Of The Galaxy Vol. 2 on Amazon.
Get Guardians of the Galaxy Volume 2 on DVD/Blu-Ray on Amazon.
Overboard (1987)
My grandma had two tapes in her VHS collection when I was a kid: Sister Act and Overboard. She was obsessed with Gary Marshall's 1987 romantic comedy about a wealthy amnesiac (Goldie Hawn) who is made to believe she's the wife of a widowed carpenter (Kurt Russell) and mother of his pack of near-feral children. The on-screen chemistry shared by the two stars (who became a real-life couple a few years earlier) is off the charts here and their timing is perfect, especially during their first meeting aboard a yacht. Time to watch it again and think about my grandma, who hopefully has a better copy up in the Great Beyond.
Get Overboard on DVD/Blu-Ray on Amazon.
Backdraft (1991)
Ron Howard's 1991 drama Backdraft tells the story of Chicago firefighter Brian McCaffrey (William Baldwin), who spends his entire life trying to get out of the shadow of his older brother Stephen (Kurt Russell) who just so happens to be one of the greatest firemen in the city's history. Despite their best efforts, the two can't stay apart long as they are tasked with uncovering an arson conspiracy that could leave more than building damaged. This riveting and emotional exploration of what it means to be a hero will absolutely gut you by the end.
Get Backdraft on DVD/Blu-Ray on Amazon.
Death Proof (2007)
Though it's probably not anyone's favorite Quentin Tarantino movie, his addition to the 2007 Grindhouse double-feature, Death Proof, features one of the most insane, unlikable, and menacing characters in Kurt Russell's library, Stuntman Mike. The way the stuntman with a souped-up, reinforced death machine stalks and attacks his villains goes beyond creepy, but his tenacity does lead to an awesome chase sequence, which is only made better when the tables are turned. Often overshadowed by its counterpart, Planet Terror, Death Proof is still one hell of a ride.
Get Death Proof on DVD/Blu-Ray on Amazon.
The Hateful Eight (2015)
Quentin Tarantino's 2015 character study that is The Hateful Eight features a few of the filmmakers most memorable (and unsavory) characters to date, with Kurt Russell's John "The Hangman" Ruth near the top of the pack. And even though his treatment of everyone else, especially Daisy Domergue (Jennifer Jason Leigh), leaves a bad taste in my mouth, his commitment to the character (and his not so friendly ways) is a testament of his talent and love of his profession. Just watch out when smashing guitars in the future, Kurt.
Stream The Hateful Eight on Netflix.
Rent/Buy The Hateful Eight on Amazon.
Get The Hateful Eight on DVD/Blu-Ray on Amazon.
Silkwood (1983)
The 1983 biographical drama Silkwood, which was co-written by the late Nora Ephron, tells the story of the final days of nuclear whistle-blower and activist Karen Silkwood (Meryl Streep) leading up to the one-car accident that claimed her life after she exposed alleged wrongdoing of the plutonium plant where she worked. The supporting cast, which is led by Kurt Russell and Cher, and multiple other acting greats, put on equally amazing performances and do a tremendous job of telling the tragic story.
Get it on DVD/Blu-Ray on Amazon.
Executive Decision (1996)
Not to be confused with Air Force One, which would follow a year later, the 1996 action thriller Executive Decision follows U.S. Army specialist David Grant (Kurt Russell) and Austin Travis (a still-in-his-prime Steven Seagal) as they attempt to prevent a hijacked plane from reaching its destination: Washington, D.C. This movie is about as mid-'90s as it gets, which could be a good thing or bad thing depending on your preferences.
Rent/Buy Executive Decision on Amazon.
Get Executive Decision on DVD/Blu-Ray on Amazon.
The Computer Wore Tennis Shoes (1969)
Before he was Ego and even before he was Snake Plissken, Kurt Russell had a remarkable run as a child actor, appearing in numerous Walt Disney productions and as beloved by the old man himself. One of Russell's most memorable roles is that of Dexter Riley, the teenager who becomes one with a machine in 1969's The Computer Wore Tennis Shoes. This family-friendly comedy has a little something for everyone.
Stream The Computer Wore Tennis Shoes on Disney+.
Rent/Buy The Computer Wore Tennis Shoes on Amazon.
Get it on DVD/Blu-Ray on Amazon.
Miracle (2004)
One of the great hockey movies, the 2004 Disney (on ice) sports drama Miracle tells the unbelievable story of the 1980 U.S. Men's Hockey team who shocked the world when they defeated the overmatched Soviet team at the Winter Olympics. With drama on and off the ice, some amazing performances, and one of the greatest speeches in sports movie history by Kurt Russell's Herb Brooks, there is a reason Miracle is just as loved now as it was when it came out 17 years ago.
Get Miracle on DVD/Blu-Ray on Amazon.
The Christmas Chronicles (2018)
Santa Claus movies are a dime a dozen, but the 2018 Netflix adventure film The Christmas Chronicles paints jolly Saint Nick as full-on badass Kurt Russell stepping in to take the reins of the mythical sleigh. What starts out as a ploy by two siblings to capture Santa quickly turns into a race against time that involves some heroics and badassery by the film's Kris Kringle.
Stream The Christmas Chronicles on Netflix.
Stargate (1994)
The 1994 sci-fi action film Stargate follows professor Daniel Jackson (James Spader) and retired Army Colonel Jack O'Neil (Kurt Russell) as travel through an interstellar gateway (a stargate, if you will) and end up on an alien world that looks a hell of a lot like ancient Egypt (but with nifty technology and deadly futuristic weapons). What follows is a series of adventures experienced by the central heroes, those who joined them, and the inhabitants of the mysterious planet that looked really, really cool when it came out more than 25 years ago.
Get Stargate on DVD/Blu-Ray on Amazon.
Bone Tomahawk (2015)
On the surface, Bone Tomahawk looks like another western featuring Kurt Russell and a badass mustache, but once you peel back the layers, you quickly discover why S. Craig Zhaler's thriller is considered one of the best horror movies of 2015. Everything about this movie is extremely brutal and it doesn't really hold back in its depiction of the ways of the west or the evil that awaits Kurt Russell's Sheriff Franklin Hunt on his mission to rescue a group of people held captive by cave-dwellers.
Stream Bone Tomahawk on Hoopla
Rent/Buy Bone Tomahawk on Amazon.
Get Bone Tomahawk on DVD/Blu-Ray on Amazon.
Tango And Cash (1989)
The 1980s gave the world a few of the best buddy action movies of all time, one of those being the 1989 pairing of Kurt Russell and Sylvester Stallone in Tango and Cash. The movie follows two rival narcotics detectives with extremely different methods who are forced to team up after being framed for a crime neither committed. With their reputations tarnished and no one else to depend on, the once-enemies come together for one hell of a good time.
Rent/Buy Tango And Cash on Amazon.
Get Tango and Cash on DVD/Blu-Ray on Amazon.
Captain Ron (1992)
Best movies is a subjective term, right? Well, if so, then the 1992 comedy Captain Ron deserves a spot on this list. When a family comes into a vintage yacht by way of inheritance, they hire Captain Ron (Kurt Russell) to help sail the ship from the Caribbean to Miami, adventure (and misadventure) are not too far behind.
Rent/Buy Captain Ron on Amazon.
Get Captain Ron on DVD/Blu-Ray on Amazon.
The Fox And The Hound (1981)
The 1981 Disney animated film The Fox and the Hound starts off with one of the most joyful stories in the studio's history but quickly turns to anything but when Tod and Copper, the one-time pals, are driven apart by their respective natures and places in the world. When the story shifts its focus to the adult versions of the central characters, Kurt Russell, who appeared in Escape from New York the same year, lends his voice to Copper following his heartbreaking turn against his former friend.
Stream The Fox And The Hound on Disney+.
Rent/Buy The Fox And The Hound on Amazon.
Get The Fox and the Hound on DVD/Blu-Ray on Amazon.
Well, those were just a few of Kurt Russell's best movies that are available to watch right now. This didn't even go into films like Once Upon a Time in Hollywood, the Fast & Furious franchise, or other movies where Russell appeared in a smaller capacity. Now we just have to wait and see if the successful actor shows up in any of the upcoming 2021 movies.
Your Daily Blend of Entertainment News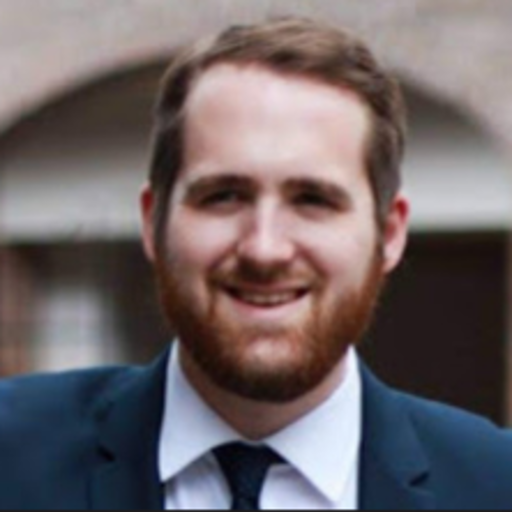 Philip grew up in Louisiana (not New Orleans) before moving to St. Louis after graduating from Louisiana State University-Shreveport. When he's not writing about movies or television, Philip can be found being chased by his three kids, telling his dogs to stop barking at the mailman, or yelling about professional wrestling to his wife. If the stars properly align, he will talk about For Love Of The Game being the best baseball movie of all time.