America's Most Wanted Will Return On Lifetime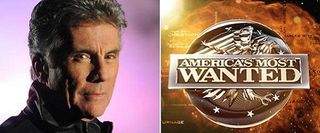 It seems America's Most Wanted is still wanted after all – Lifetime has picked up the series after Fox announced it would drop the weekly episodes of the long-running show and do quarterly specials instead. Lifetime is a surprising choice for AMW considering its largely female audience, but the network doesn't seem concerned about keeping an audience.
Producers had no intention of letting the series fade into the background, and went shopping for a new home as soon as Fox made the announcement back in May, citing financial reasons for the cancellation. Today Deadline reported the series will in fact go on to its 25th season on its new network. Lifetime President and GM Nancy Dubuc welcome John Walsh and his series in her statement:
Walsh and his program have been responsible for bringing over 1100 criminals to justice – 17 of whom were on the FBI Most Wanted list - and bringing 61 missing persons, including children, safely back home. This month the host of the show will be honored with the Governor's Award at the Creative Arts Emmy Awards for the impact the series has made over its 24 years on the air and for "extraordinary use of television".
The much-spoofed series has become a fixture on Fox over the years, and although often the target of satire there's no question it has done what it set out to do. If the somewhat melodramatic nature of the show is a bit over the top, well, that should fit right in on Lifetime.
Your Daily Blend of Entertainment News