Ashley Tisdale Sells Comedy To ABC: A Disney Starlet Success Story?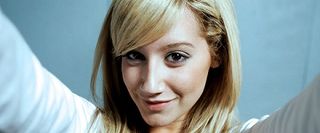 Disney Channel fixture Ashley Tisdale will make the leap from starlet to bona fide network comedy star soon; ABC has bought a multi-camera comedy series that the High School Musical star will both star in and co-executive produce. In a sea of rehab stints and DUI charges for Disney starlets, Tisdale might just break the Disney girls' habit of crashing and burning in public.
Deadline reported today that Tisdale has sold her semi-autobiographical series Under Construction to ABC. Tisdale will play a young woman whose purchase of a home in need of major work forces her to move back in with her parents during the renovations.
Disney has produced its share of starlets who have gone on to both fame and infamy; Lindsay Lohan started in the Disney stables and went on to rehab for drug and alcohol problems, and recently Demi Lovato entered rehab for a rumored eating disorder and cutting problem. That's So Raven star Anneliese Van der Pol was involved in a DUI smashing of several other vehicles, and Kim Possible voice Kirsten Storms earned herself a DUI as well. Oh, and so did Lindsay Lohan of course.
Tisdale is so far one of the few Disney starlets to escape scandal and keep her act together. Her production company Blondie Girl has more than one project in the works; aside from Under Construction, Tisdale and partner Jessica Rhoades also have an unscripted series called Miss Advised in production with Bravo. Tisdale posed nude for Allure magazine, in a grand tradition of chasted Disney girls showing the world they are all grown up – but unlike many of the Disney girls who have had nude photos circulate, she was on her mid-20s and completely legal at the time. Could Tisdale be the antithesis to Lindsay Lohan and give Disney girls a good name?
Your Daily Blend of Entertainment News
Thank you for signing up to CinemaBlend. You will receive a verification email shortly.
There was a problem. Please refresh the page and try again.