Betrayal Review: Infidelity And Murder Collide In ABC's New Drama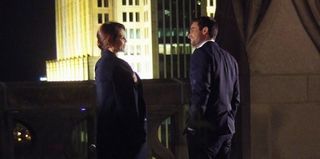 ABC may have its next guilty-pleasure drama experience lined up in Betrayal, a series that combines infidelity, romance and mystery into one as two married people consider having an affair just as their lives are about to get even more complicated. While Jack and Sara fall for one another, a murder ties their lives together in a different way, setting up what could be a suspenseful and dramatic story as we see how this all plays out.
Written by David Zabel, Betrayal is based on a Dutch series called Overspel and stars Hannah Ware as Sara, a beautiful photographer, wife and mother who meets Jack (Stuart Townsend) at one of her art shows. He's a top attorney and the son-in-law to entrepreneur, Thatcher (James Cromwell), though Sara doesn't know that when she begins a flirtmance with Jack. Never mind that they're both married, there's a spark and maybe a bit of kismet worked in that leads them to consider infidelity. As this is playing out, Thatcher's brother-in-law is murdered, and Thatcher's mentally challenged son T.J. (Henry Thomas) is the prime suspect in the investigation. As it happens, Jack will be defending his brother, while Sara's husband Drew (Chris Johnson) -- also an attorney -- is on the prosecution. That naturally throws a major wrench in this budding romance.
One episode of Betrayal isn't really enough to sell me on the premise, as I'm not entirely sure what the titular betrayal is. From the start, it seems like the infidelity is the obvious answer there, but since that part of the story plays out so quickly, as Jack and Sara barely hesitate to act on their desires, it seems very likely that there's a much bigger story here. And that may very well be the mentioned murder mystery. The murder trial, which now involves both Jack and Sara's families, will surely complicate whatever relationship these two characters might try to have, and on the same token, the relationship could very well get tangled up in this trial. So, is the romance at the center of this series? Or the murder trial? It's too soon to tell.
The first episode is paced well enough, wasting no time in bringing us into the drama and introducing the numerous characters as succinctly as possible, while also teasing the kind of romance, suspense and drama that primetime soap fans crave on a weekly basis. But I feel like I need to reserve full judgment until I get a better idea of where the story's going and what the focus will be. I'm not even sure if we're supposed to support Jack and Sara's relationship, especially when we factor in their spouses and families. Their home-lives don't seem that bad, as both appear to be relatively happily married. But there may be more to the story there. And that curiosity is reason enough to watch more, if only to see how this situation plays out, especially considering the evident spark between the two characters and the notable chemistry between Ware and Townsend. And then there's the murder mystery. Did T.J. do it? Was Thatcher involved somehow? We know Cromwell can play the nice guy or the villain, so there's no predicting that just yet. Either way, the whodunnit element adds another layer of suspense and intrigue. Whether it's enough to carry the show remains to be seen.
Your Daily Blend of Entertainment News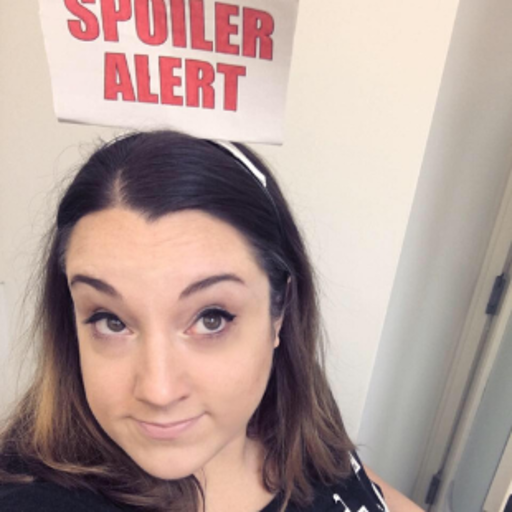 Assistant Managing Editor
Kelly joined CinemaBlend as a freelance TV news writer in 2006 and went on to serve as the site's TV Editor before moving over to other roles on the site. At present, she's an Assistant Managing Editor who spends much of her time brainstorming and editing feature content on the site.