Bill Cosby Is Happy Eddie Murphy Didn't Make Fun Of Him On SNL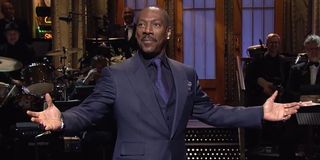 If you've been keeping tabs on all of the SNL 40 stories that have been rolling around the Internet this week, you may have already heard that Eddie Murphy was supposed to be involved with an actual sketch where he would do an impression of Bill Cosby, but backed out when he realized he didn't want to "kick" someone while they are already down. Today, Bill Cosby spoke out through a spokesperson, stating that he is "very grateful" Murphy didn't rise to the bait.
Eddie Murphy looked super uncomfortable appearing on a live stage during SNL 40 and it doesn't surprise me a wee bit that he might want to avoid a controversial sketch. As NBC News notes, Murphy was expected to appear in the "Celebrity Jeopardy" sketch that featured some former favorites, including Norm Macdonald's Burt Reynolds and Darrell Hammond's Sean Connery, as well as Jim Carrey's newer Matthew McConaughey impression. During the sketch, a Video Daily Double pops up featuring Kenan Thompson's Bill Cosby making his favorite drink. Basically, the Murphy bit would have been the same thing, except with Murphy's actual spot-on impression.
Bill Cosby has dealt with about every kind of bad press he could possibly get since rape allegations first arose a few months ago, so Murphy's refusal to do the impression must be a bright spot for The Cosby Show actor. In the time since Bill Cosby's bad press initially came to light, more women have come forward stating Bill Cosby forced himself on them after feeding them drugged cocktails, and the comedian has since had his career go down the drain. A Bill Cosby comedy special, Bill Cosby 77, was dropped by Netflix. A new sitcom was stopped in its tracks by NBC. Meanwhile, the jokes related to the Cosby allegations just keep coming.
That wasn't the first time that SNL has taken shots at Bill Cosby. It's already happened during "Weekend Update," and there's a good chance that more jokes of this ilk will eventually work their way into sketches. After all, even though Murphy declined to be a part of the joke, his shoes were still filled by Kenan Thompson. Regardless of what happens to Cosby in the future, Eddie Murphy, at least, is staying out of the tumult.
Your Daily Blend of Entertainment News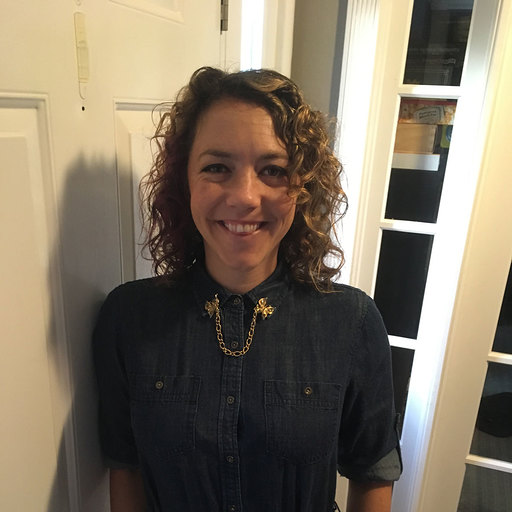 Reality TV fan with a pinch of Disney fairy dust thrown in. Theme park junkie. If you've created a rom-com I've probably watched it.